Vision,Values and Ethos
Vision
Marshland High School aims to be the heart of a community, which prepares young people for life in modern Britain. Developing active caring and independent citizens who lead rewarding and successful lives. A safe and friendly community, where students experience a challenging and engaging curriculum, offering cultural opportunities beyond the classroom.

Values
Marshland High School is a caring, welcoming school and we work tirelessly to ensure that every student is offered the very best chance to develop and progress.
Our core values are embedded into everything we do and impact on the decisions we make.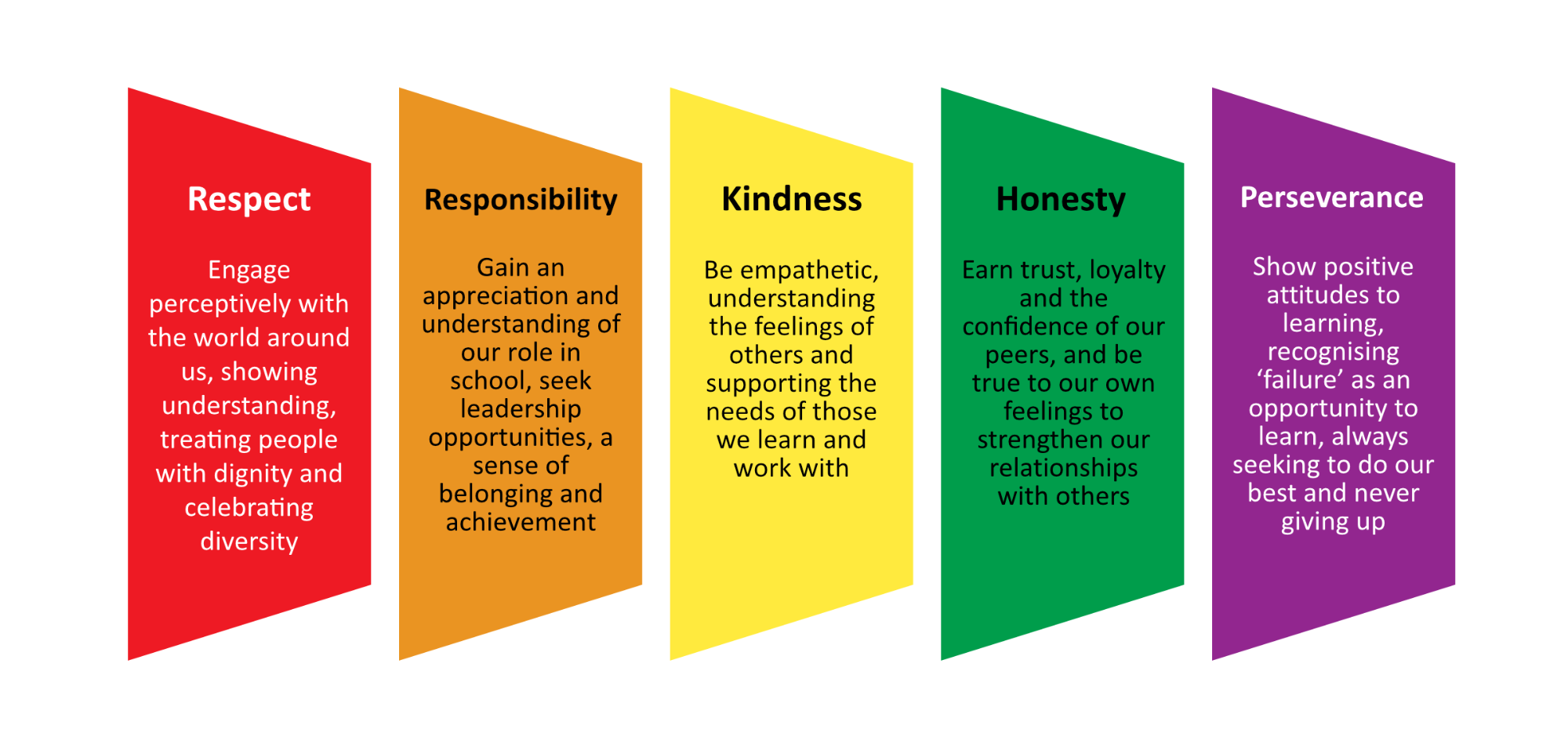 Ethos
Marshland High School is an inclusive community, which is dedicated to the needs of the individual. A community where we strive each day to promote and develop our core values, developing resilience, laying the foundations for a lifetime of enjoyment and happiness.

Marshland High School – Core Values Hero Award
Students in KS3 at Marshland High School have the opportunity to achieve a special award; the Core Values Hero Award.
The scheme is intended over time to develop the School's Core Values; respect, responsibility, kindness, honesty and perseverance. This will allow students to grow as individuals while contributing to their local community as well as giving students valuable life experiences that will run alongside their academic success. It will also give students many great experiences to discuss when on interviews for further education and employment.
The scheme has three levels that increase in difficulty, these are as follows:
Year 7
Bronze Hercules Award
Year 8
Silver Perseus Award
Year 9
Gold Atlanta Award
To achieve the award, students will be required to plan, complete and evaluate activities that show the School's Core Value. Progress of the scheme will then be managed by the students using a logging booklet.
Students who complete the award will be invited along with their parents/carers to attend a special presentation evening in July to celebrate their achievements and receive their badges and certificates.