View our News Stories below:
Cricket Presentation Evening

On Tuesday 19th July, Wisbech Town Cricket Club hosted the Marshland High School cricket presentation evening. Firstly the Marshland students faced off against their dads in a Lads against Dads challenge match. The students batted first and scored 128 for the loss of twelve wickets. The format they played meant they lost 5 runs for every wicket lost and started on 200 so their final score was 268. Students batted in pairs and faced their dads for two ten ball overs. Lewis Theobald top scored with 27 and Lewis Jackson scored 21. For the dads Jeremy Wilkinson, Richard Collison and Richard Stapleton all took two wickets.
In reply the Dads started well but lost lots of wickets towards the end of the innings, however they only needed three to win off the final ten balls, and then with one ball to go they needed one to tie and two to win. Laurie Wilkinson was bowling to his dad and held his nerve to bowl him middle stump meaning the dads finished on 263. They actually scored 143 runs for the loss of 16 wickets. Thomas Holt top scored with 15 and Richard Collison with 12. Players of the match went to Richard Collison and Laurie Wilkinson.

Following the match was the end of season presentation, Club Chairman Bob Burgess opened the ceremony to congratulate all of the students and said they are all welcome at the club and he can't wait to host Marshland again next year.
Head of cricket Dom Stannard, then gave a season review and announced the players of the year. Club overseas player Jack Hargreaves presented the trophies to the students. Batsman of the year went to Lewis Jackson who scored 150 runs in 7 innings at an average of 50, Lewis played several match winning innings. Bowler of the year went to Laurie Wilkinson who took six wickets at an average of 8, Laurie has bowled so well this year bowling with accuracy. Finally the most improved player of the year went to Lewis Theobald who has improved so much in all three areas, he has worked so hard and has listened to all advice given. He now bowls with confidence and increased pace and his batting technique is completely different which allows him to hit the ball powerfully.
Dom Stannard commented, it has been an outstanding summer for cricket at Marshland, with over 30 students playing for the school. They came second in the league by just one point and only lost one game. They also beat KES for the first time in around 15 years. However the greatest success is the passion and commitment the boys have shown towards cricket. The students have all made so much progress and considering this is their first full season the performances have been very impressive. Several of the students have also been playing for Wisbech, juniors and seniors. Mr Stannard is delighted with the strong club link the school has with the town club and I can't thank Wisbech enough for the opportunities they are providing for Marshland students. Mr Stannard is so proud of every one of the boys and can't wait until next summer.
Big Bash Cricket Tournament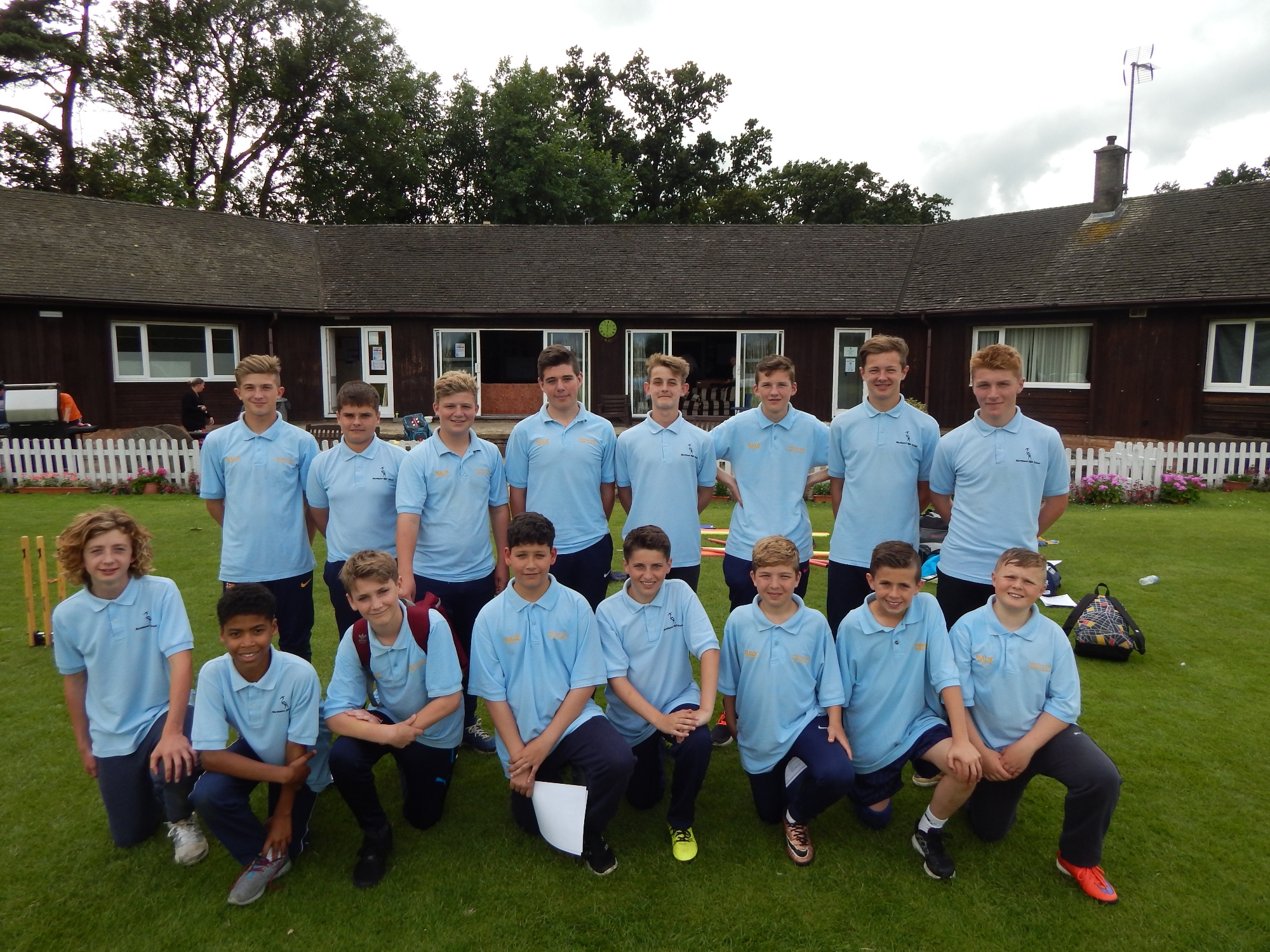 On Monday 11th July, Wisbech Town Cricket Club hosted the first Big Bash Cricket Tournament run by Marshland High School, for the West Norfolk secondary schools. The event was for 12-14 year olds and six teams, two from Marshland, two from KES Academy, one from Downham Market Academy and one from Kings Lynn Academy contested the inaugural competition.
Each team played each other on a round robin basis on the three pitches at the clubs ground on Harecroft Road. Games were designed to be quick-fire and exciting for all the students. Each game consisted of seven five ball overs, boundaries were brought in and the added bonus of scoring zones were set out so throughout the day several players profited from scores of six or ten.
The standard of the games was excellent with many games going right down to the last over and the difference in a winning or a losing score was often just a few runs. During the day over 1000 runs were scored which is an amazing achievement with a huge amount of boundaries hit, the pink balls flew all around the ground throughout the afternoon.
Going into the last game of the day, where KES B met Marshland B, both teams had won all four games, so this became the final of the competition. KES batted first and scored 46 for the loss of two wickets, in reply Marshland got themselves into a winning position and needed ten to win of the last over, but lost two wickets and ended up nine runs short which meant KES B won the championship.
The highest scoring game of the day was between KES A and Downham, KES A batted first scoring 67-1 and Downham finished just four runs short without losing a wicket. The best game of the day was between the two Marshland teams, the A team scored 45-2 and going into the last over the B team needed 10 runs. A single followed by two boundaries and a further single meant the B team won with one ball to spare.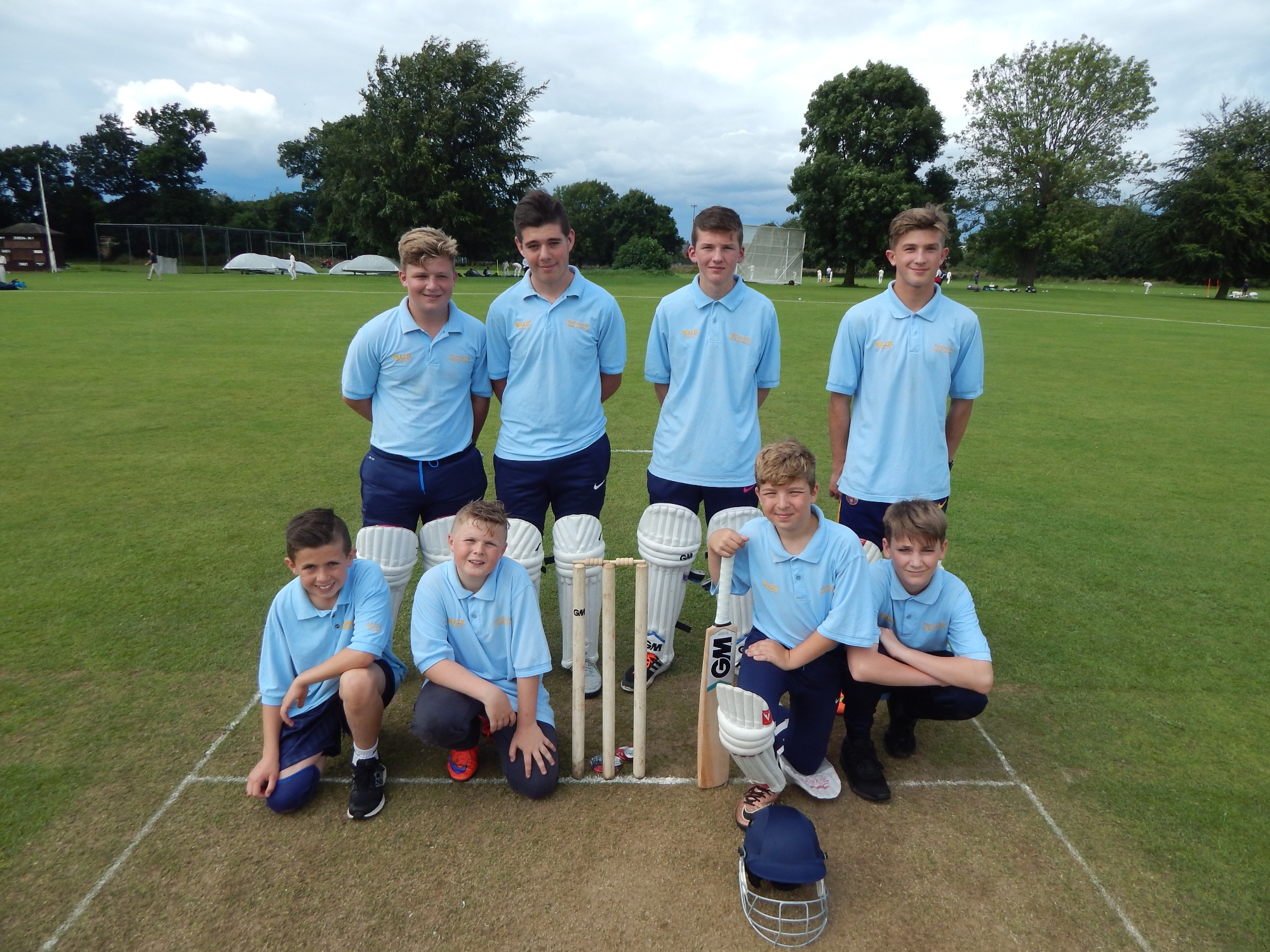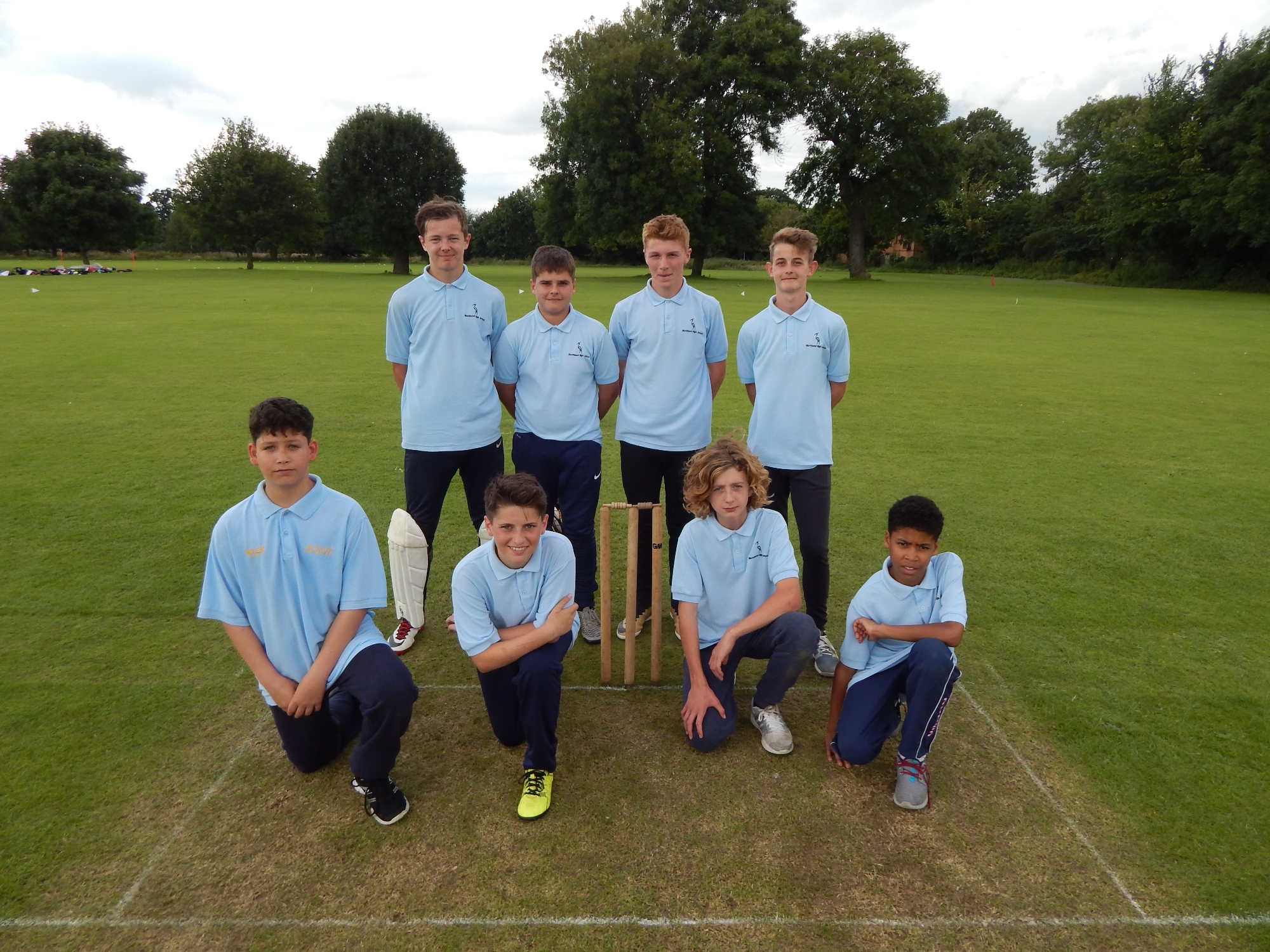 Marshland teacher and organiser, Dom Stannard commented that it was an outstanding day of cricket and said, "I was very impressed with the standard of the games and the fielding, especially, during the day was fantastic - I witnessed many great catches. It was an exciting day with loads of fours and sixes hit, and it was great to see so many school children playing cricket on the same ground. Thank you to everyone who helped on the day, allowing everything to run so smoothly."
Chairman, Bob Burgess said "Wisbech Town Cricket Club were delighted to offer our ground and pavilion to support the event. The students were a credit to their schools and clearly enjoyed the opportunity to play cricket at one of County's premier grounds. We look forward to hosting again next year."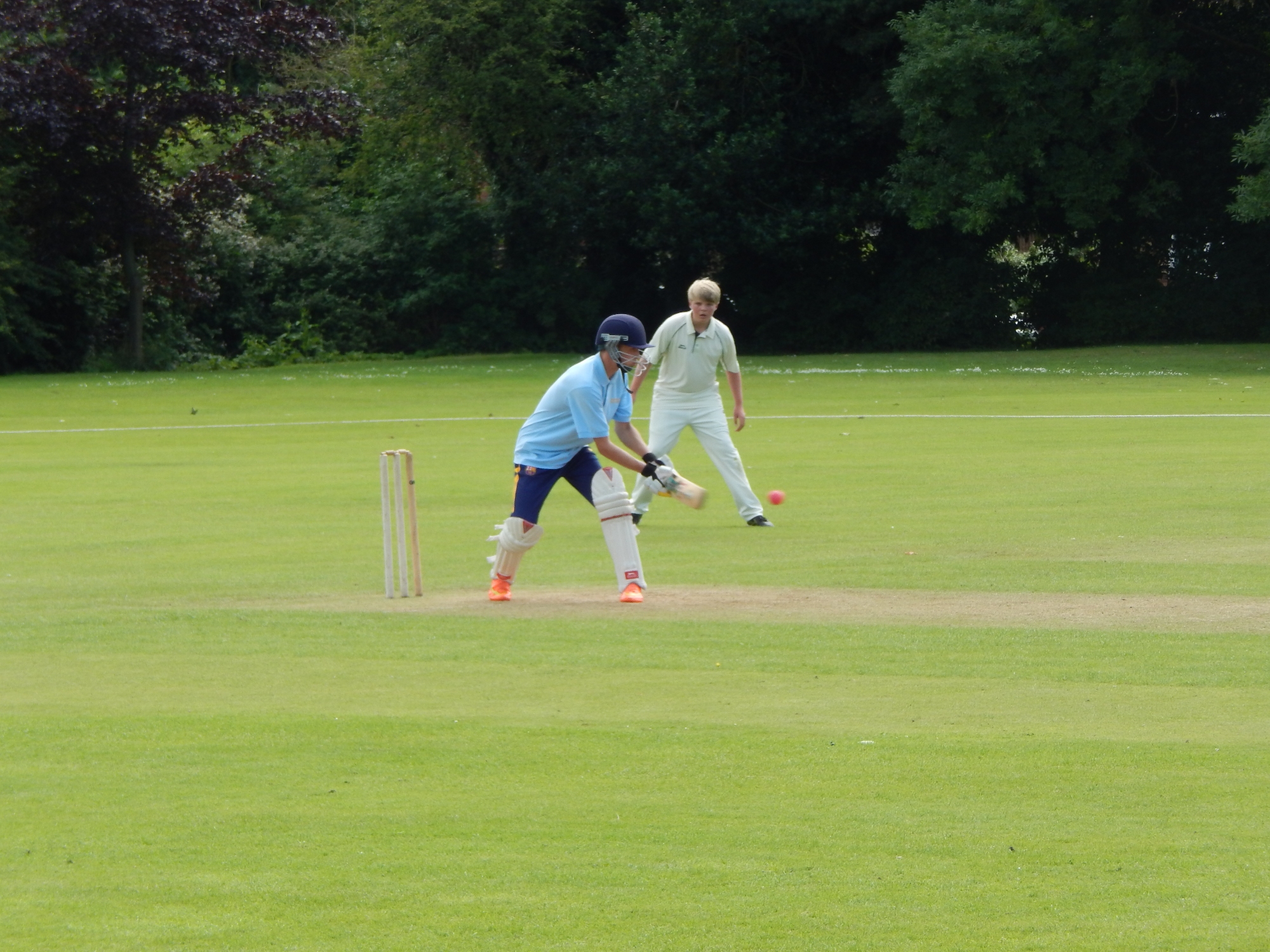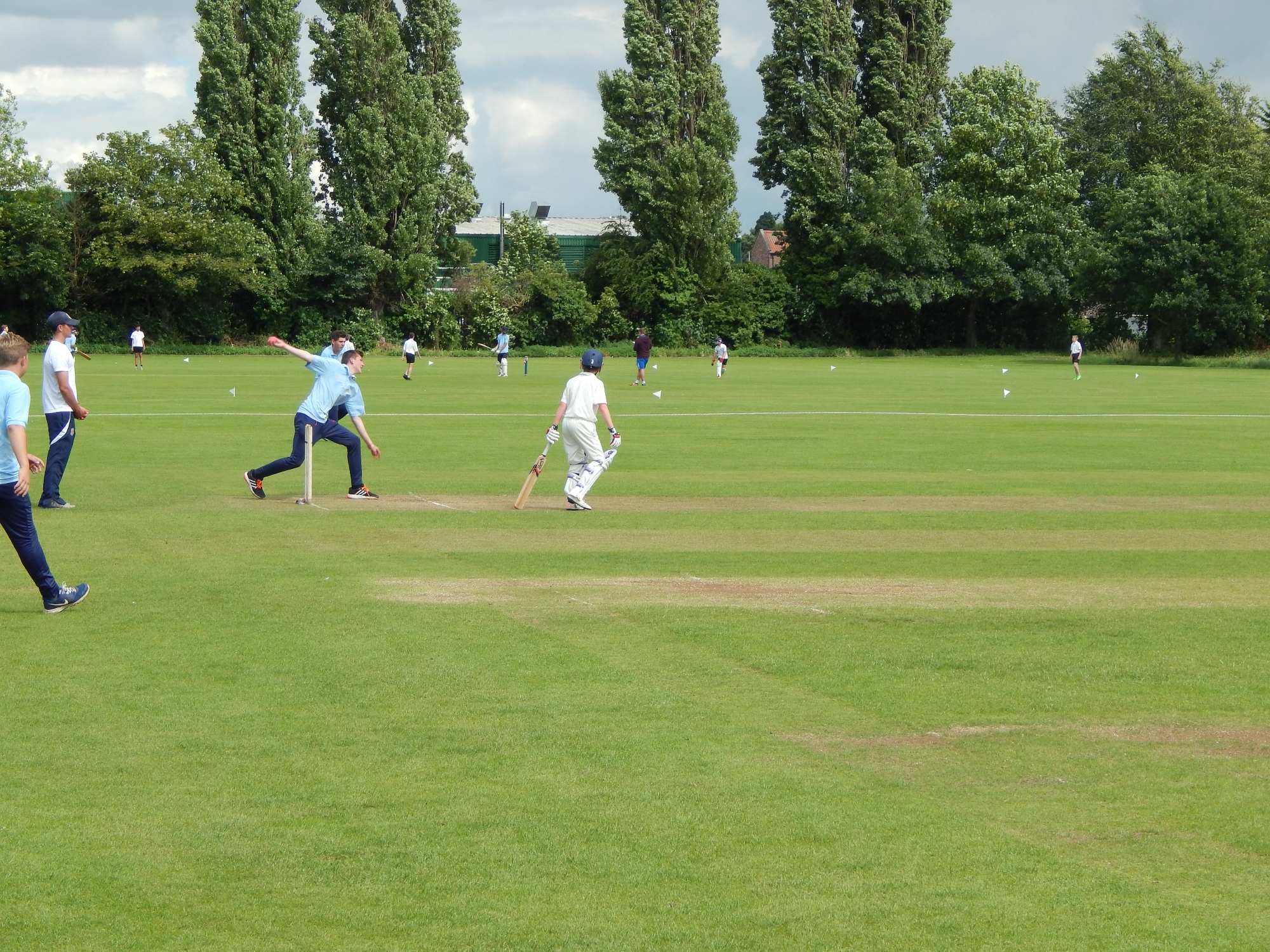 Sports day 2016

Congratulations to everyone who took part in Sports Day, particularly Shakespeare for winning the title. There were so many amazing performances throughout the day, however a few students achieved the outstanding triumph of breaking school records, so massive congratulations to the following students:
Marcus Holt (Shakespeare) Year 8 Boys Javelin – 28.78m
Donatas Verikas (Gainsborough) Year 8 Boys Long Jump – 4.90m
Georgia Snape, Izzy Downham, Amelia Thorpe and Lucy Partridge (Shakespeare) – Year 8 Girls Relay – 48.05 secs
Lewis Theobald – Year 9 Boys 100m – 12.19 secs
Lewis Theobald – Year 9 Boys 200m – 26.01 secs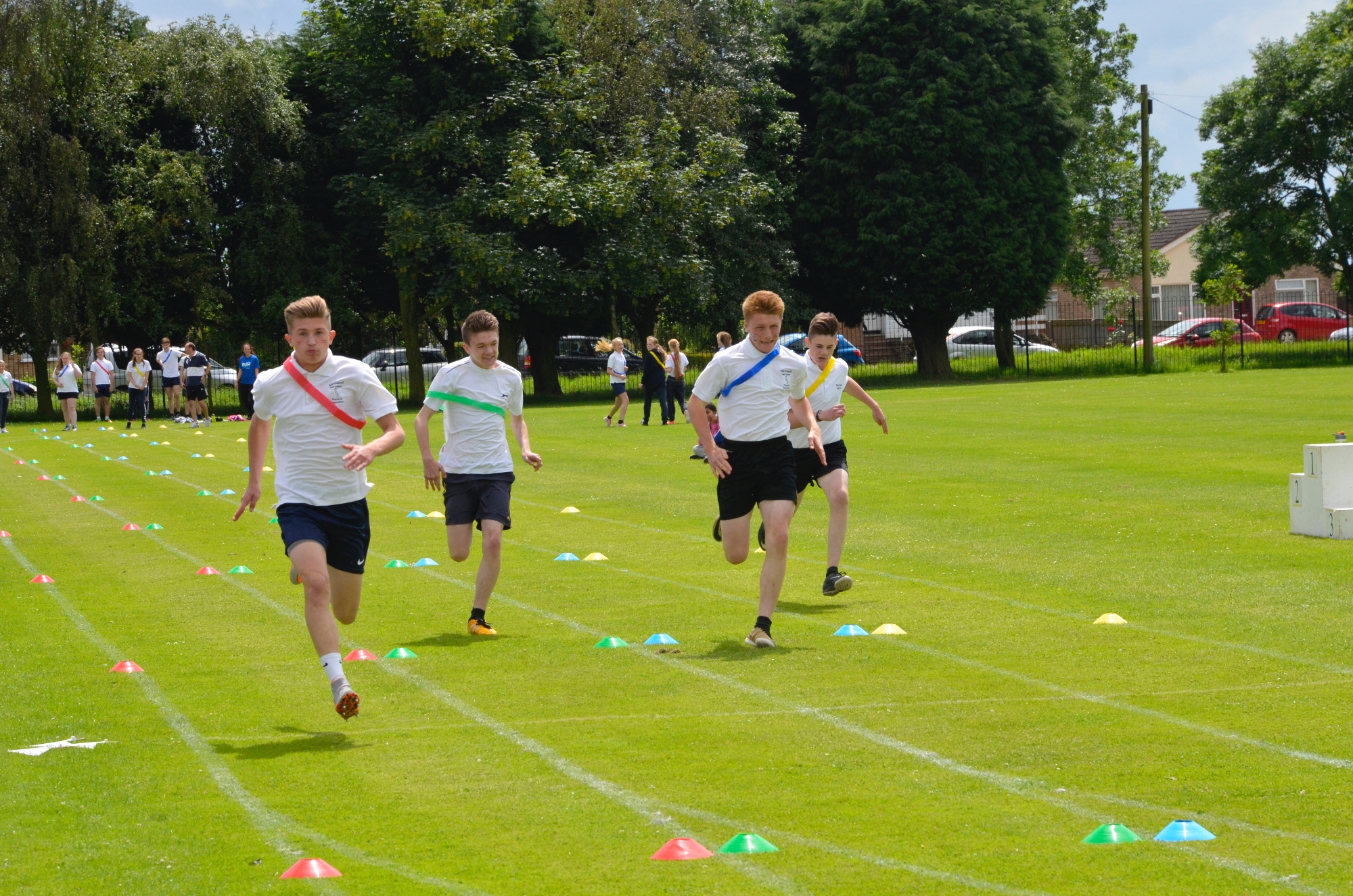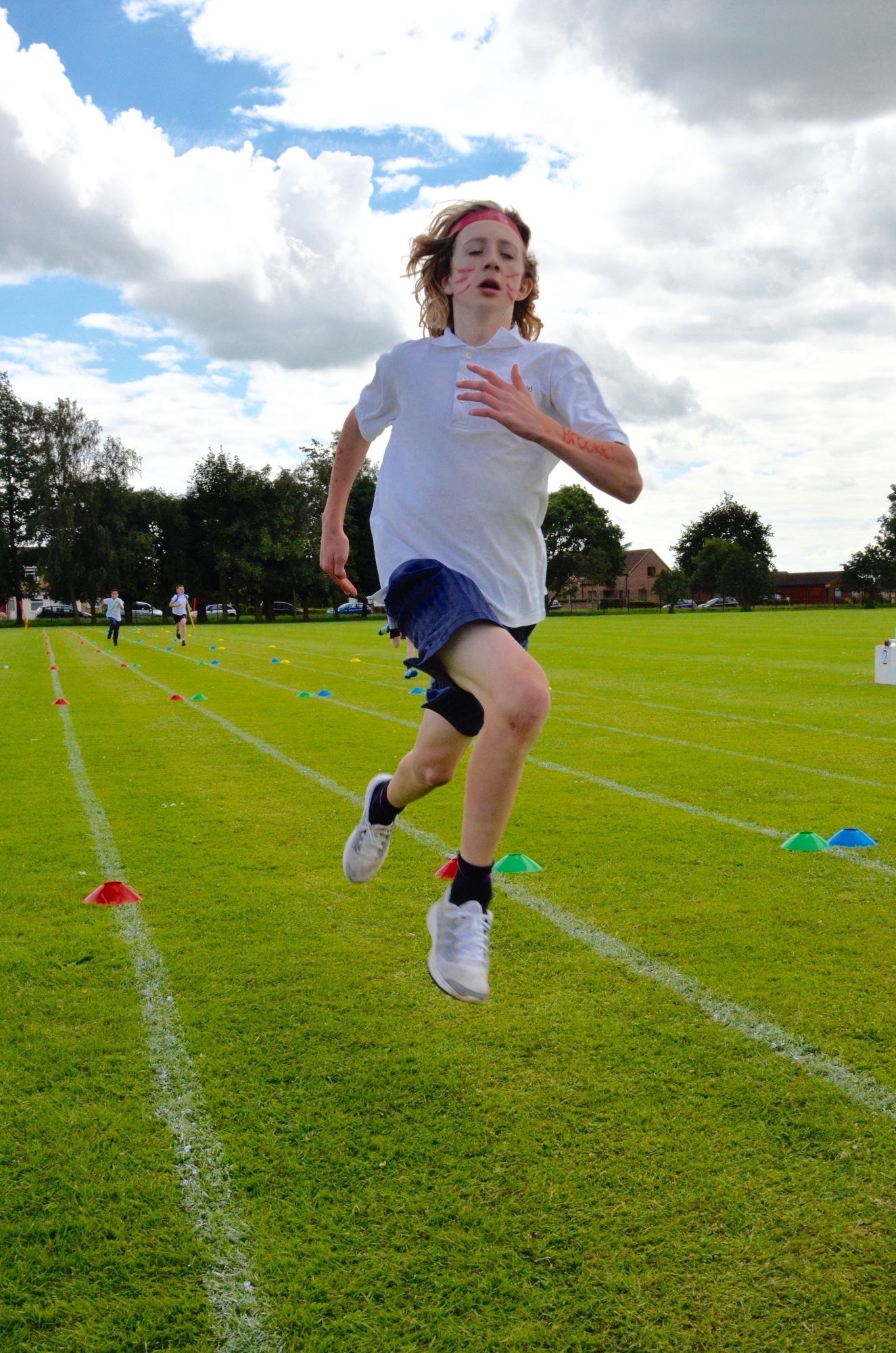 Annual Hockey and basketball trip to spain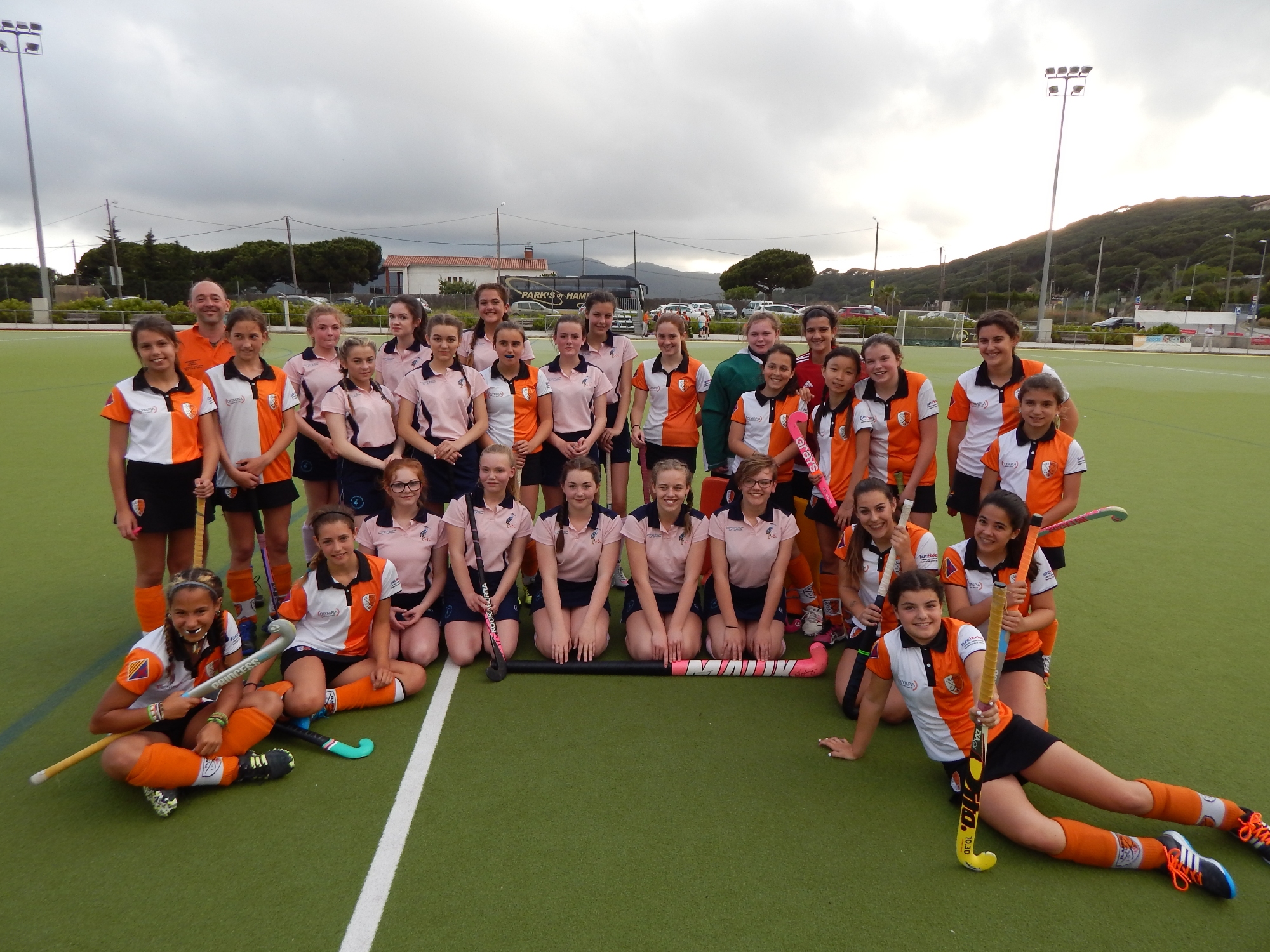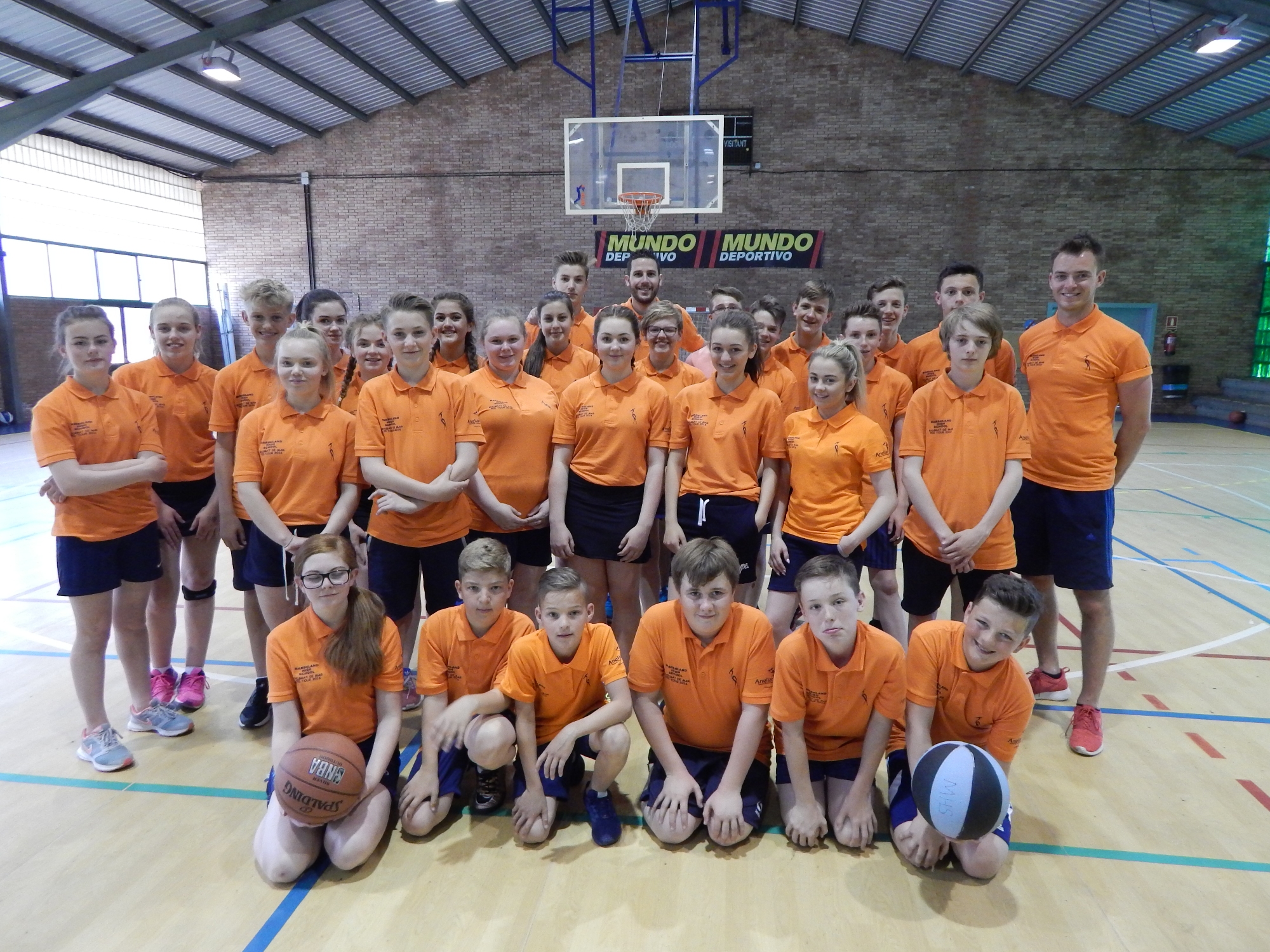 During half term, Marshland High School continued tradition and took 28 students to Spain on a basketball and hockey tour and yet again it was an amazing success. The students loved every minute and the trip created lasting memories and experiences they will never forget. During the week students took part in a number of sporting activities and other excursions to give them a rounded experience on Spanish culture and sporting life as well as developing confidence and self-efficacy,. Every student conducted themselves impeccably and were a credit to themselves and the school.
The first sporting day was the hockey day, and students trained at Pau Negre which is next to the 1992 Olympic Stadium and the pitch was used during the games. The coach was Andreu Enric, who is a former Spanish international who won the Champions Trophy and European Cup, and has since started a hockey project in India where nearly 2,000 young children play hockey daily. He was a fantastic coach who built an impressive rapport with the students, his drills and demonstrations where outstanding, and he made the game look easy. The students enjoyed the session learning many new skills such as dribbling, tackling and shooting.
Following the training session and some shopping on Les Rambles we travelled to Iluro Hockey Club for the evening games.
Iluro Hockey Club Boys - 4
Marshland High School Boys – 0
For all but one of the boy's team, the mornings training session was the first time they had stepped onto an Astroturf, so a match against a very skilful and organised Spanish side was always going to be tough.
During the opening 20 minutes the boys competed terrifically well and kept the score goalless, with Tom Nunn, Harvey Pearce and Captain Harry Kirk defending superbly. Just before half time Iluro broke the deadlock from a short corner.
In the second half Marshland continued to contest admirably, and in particular man of the match Jack Cook ran at the Spanish team with power to try and create openings. Illuro scored four more goals during the second half. Goal keeper Carl Purvey on debut was terrific making many critical saves.
Every member of the team showed incredible effort and determination and I am so proud of their performance.
Iluro Hockey Club Girls - 4
Marshland High School Girls – 0
The Marshland girls came up against some very gifted players from Illuro HC.
The game started at a blistering pace and Marshland gave as good as they got with some beautifully timed tackles from Captain Eryn Campbell, aided by some silky skills of Georgia Snape and the tireless running of Eileen Ozpembe.
Many of our girls played their first ever match against a well-trained club team and tired towards the end of the match and lost 4-0. What a credit to the school they all were. Fantastic support of every run, tackle and shot was received form the supporters'. A magical evening.
The day later, the sporting focus moved to basketball and in the morning we travelled to a local facility for a training session with FC Barcelona under 16s coach Xavi Pardines. He was, again, an excellent coach who had a good range of drills to develop dribbling and shooting in particular, he even did a drill called killer that the students play on the playground every lunch time. Students found his session challenging and exciting, some of the dribbling drills tested coordination massively. Prior to the training session no girls were playing in the basketball fixture, following the session six girls put their name forward.
Once we completed the session we headed to Camp Nou for lunch and a tour around the famous stadium, a quick stop off at the view point at the top of Montjuic before we travelled to UE Montgat for the evening fixtures.
Montgat Basketball Club – 39
Marshland High School 1st team – 29
Marshland, a team with almost no experience of playing basketball started very well against a talented team. Throughout the first half Mongrat were never more than six points ahead as we almost matched them basket for basket.
As the second half started fatigue set in as Mongrat stretched their lead to 16 points, however Marshland didn't let their heads drop and continued to compete well and reduced the gap to 10 points by the end of the game.
The team's performance was outstanding and the work ethic impressive. I couldn't have asked for any more. Captain Josh Button was excellent scoring 8 points, Harry Kirk scored five and was a monster in defence, Carl Purvey made numerous blocks and interceptions but player of the match went to Tom Nunn who scored 13 points and his overall performance exceptional.
Once again I was very proud of the boys.
Montgat Basketball Club – 59
Marshland High School 2nd team – 39
The B team played a very strong and experienced Spanish team. This was the first time most of the team had played a basketball match. The game started very one sided. However, as the game continued Marshland started to put more pressure on the Spanish team.
Marshland worked continuously to develop their marking and offence play with Charlie Hyde scoring a fantastic 3 pointer. Thomas Narramore made some crucial blocks to overturn the Spanish and make fast attacking play for Eileen Ozpembe and Tegan Eggleton to score valuable points.
All of the team deserve massive praise for their determination throughout the game and the development that all of the players made was incredible. An absolute credit to themselves and the school.
The week was an incredible success and the students will have lasting memories from the experiences. Throughout the week the students behaviour, effort, attitude and willingness to have fun was outstanding. Every student was an absolute credit to themselves and the school and I am extremely proud of every one of them. During the week I witnessed a group of young people excel in sporting situations, develop as young people including confidence and most importantly - having the time of their lives.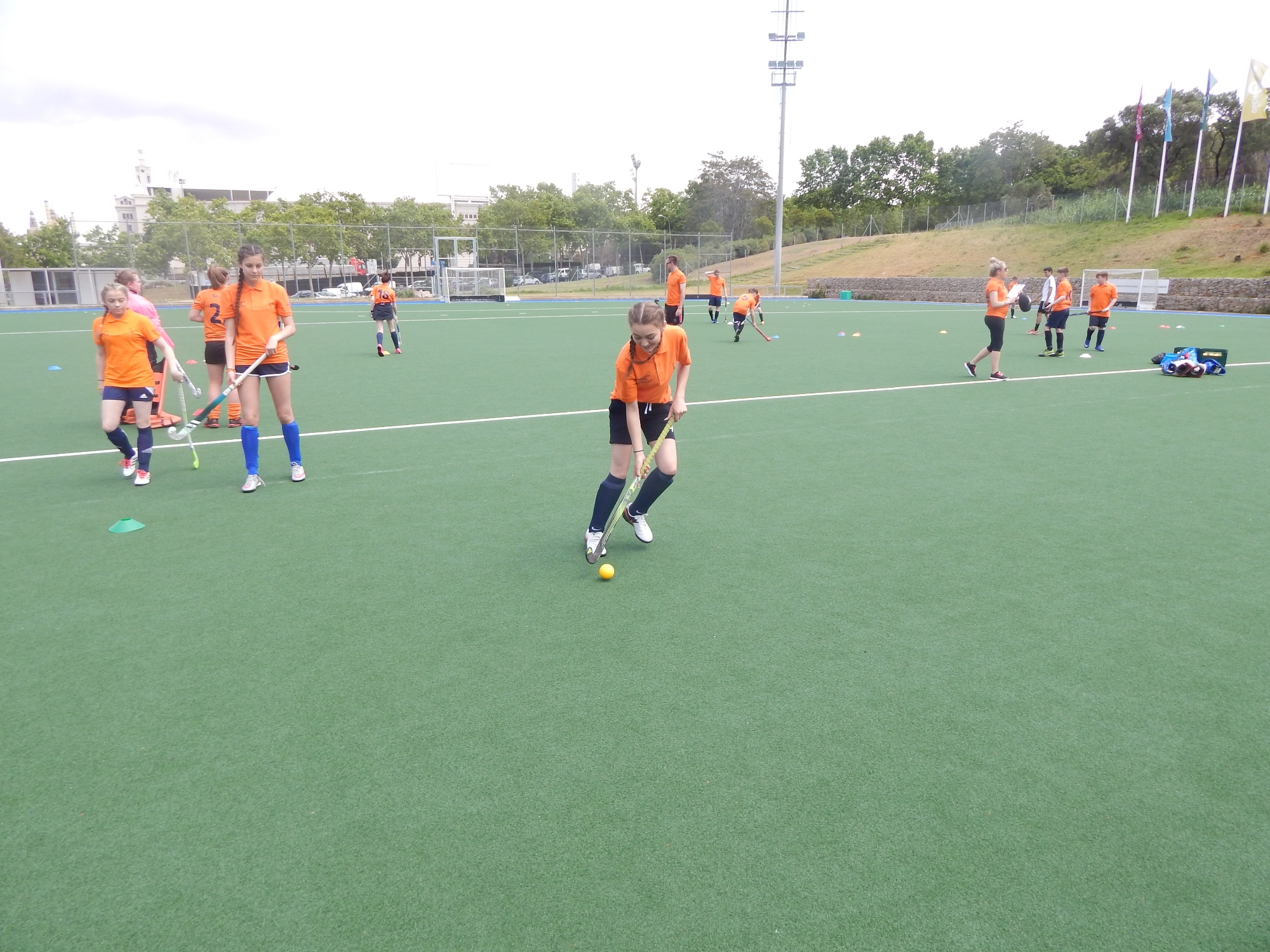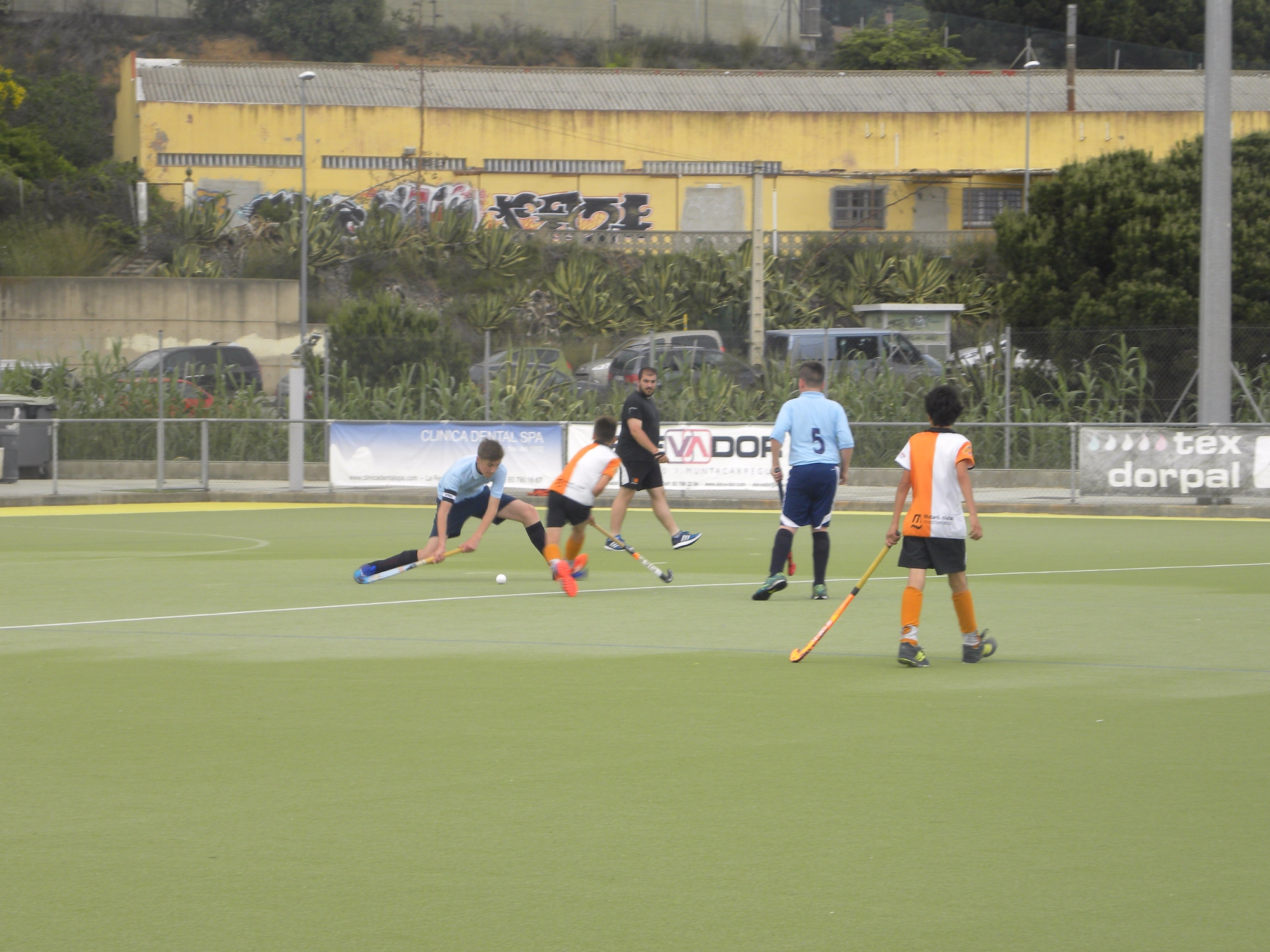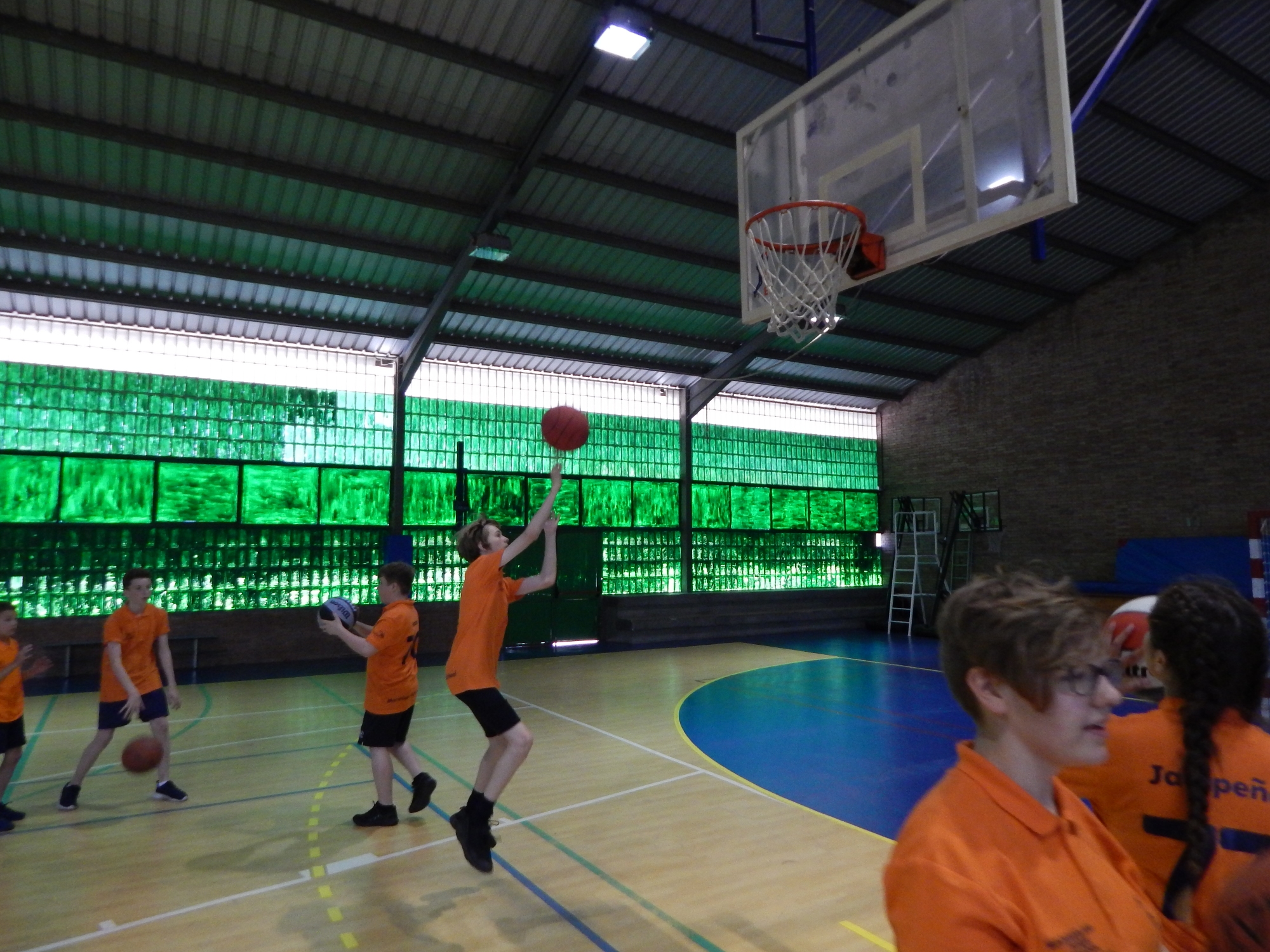 Cup Awards 2016


On Monday June 13th KS 3 PE 'cups' were awarded to 62 pupils in a yearly official PE awards assembly. Unfortunately Yr 9 were not there to receive their cups as they were starting an English exam, but the year 8 and yr 9's who have worked so hard all year in PE to strive forwards for themselves and their school, received PE mugs. This will hopefully start discussions at home during dinner/tea time about their achievements and be a real shot to the pupil's self-esteem and self-efficacy, whilst also driving on other peers who haven't received a PE cup.
The pupils in assembly sat there so respectful of their peers' achievement and clapped them accordingly. Also the KS3 girls' hockey team were awarded silver medals for coming runners up in this year's KS3 district hockey league, after losing only one match all year. Seven of the squad of fourteen are a year young, a fantastic achievement. The basketball Year 8 team were honoured with gold medals for winning the district league and the Yr 9 team were spoken about being County Champions – two of the squad being a year young who received their medals accordingly. The year 9 medals and cups will be given out during their next PE lesson.
The hockey and basketball teams go from strength to strength and are a real feature of the school and have developed in to the teams to judge yourself against for the rest of the district schools.
Mr Swinburn, the PE team and the senior managers are so very proud of all who won an award today – well done.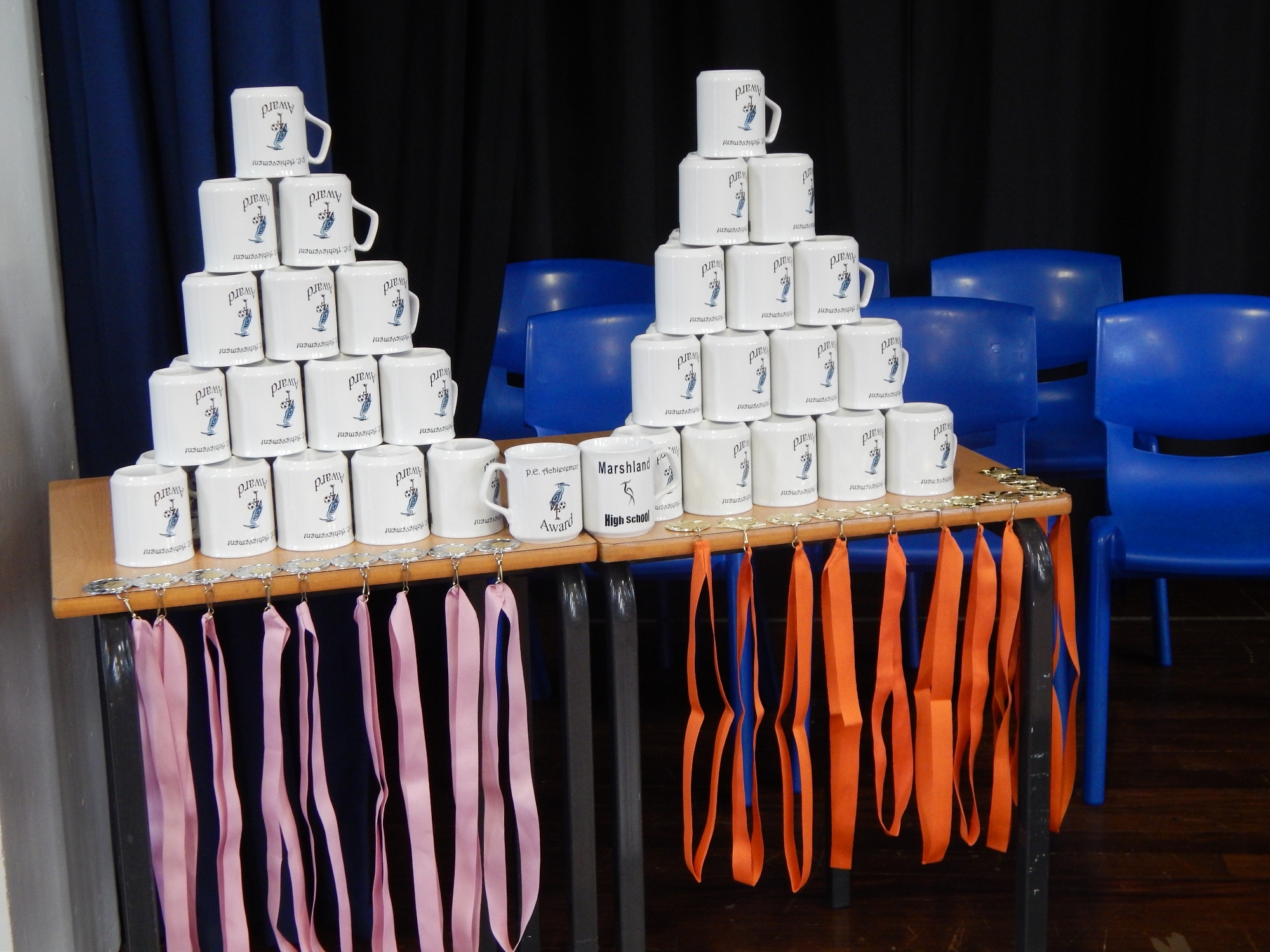 Year 9 cricket team v kla

Last night the year 9 cricket team had their 2nd league game of the season and they beat KLA comprehensively by 52 runs.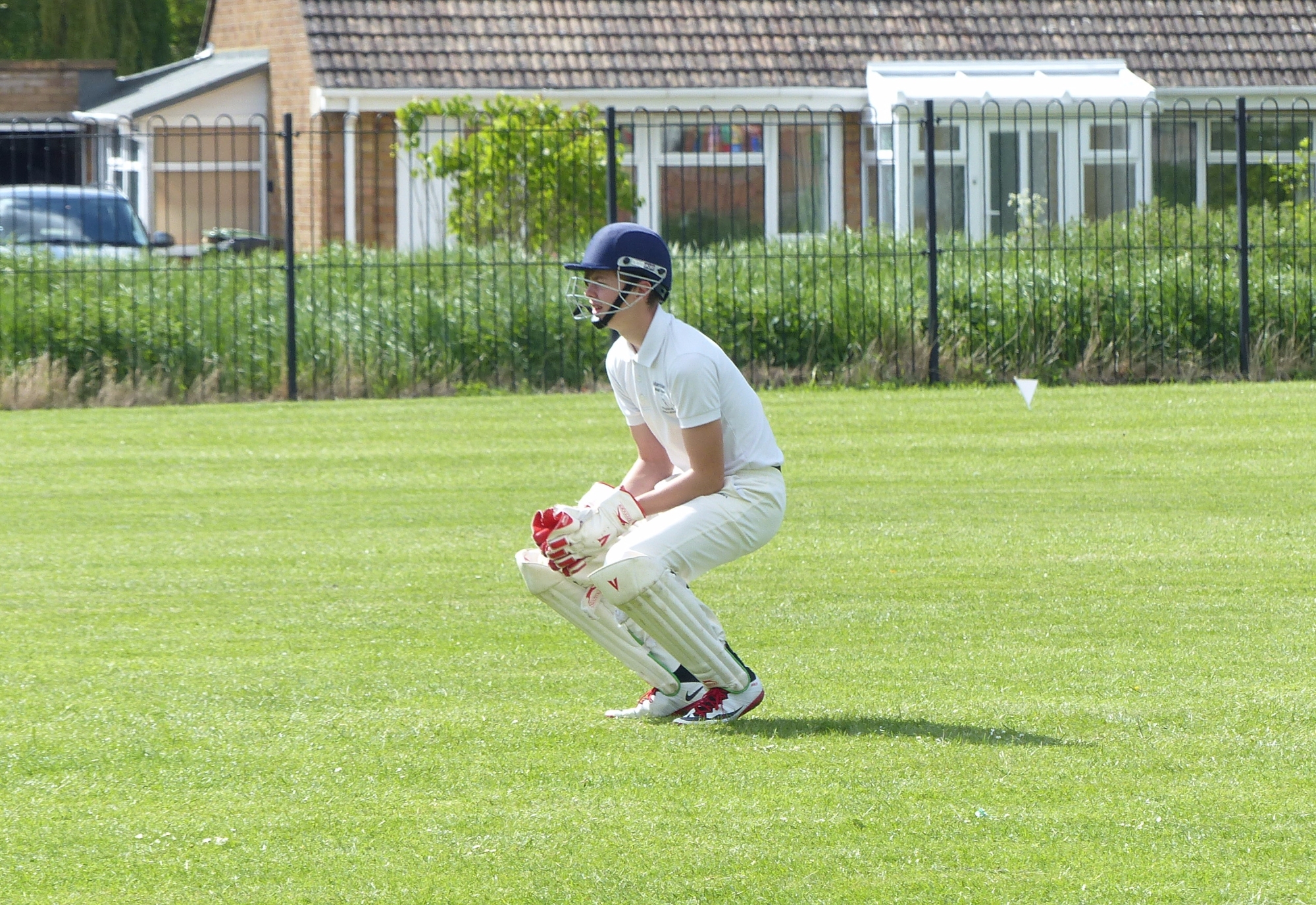 Marshland lost the toss and were asked to bat first on a very poor wicket - the grass on a cricket wicket should be cut to 4mm, this was more like 100mm which made batting extremely difficult. However, Marshland batted very well to score 92 runs for the loss of five wickets in difficult conditions. Opener Lewis Jackson scored 30 not out and made batting look relatively easy, while big hitting Freddie Collison, for once, struggled to smash boundaries but still scored 8 runs. Captain Travis Stapleton came in at the end and scored 14 not out, playing some excellent shots. 92 runs was an even better effort as we had to play 5 overs less than we should do as KLA had to leave early. That's 30 balls less!!
KLA started their chase and never looked like scoring more runs than Marshland, and they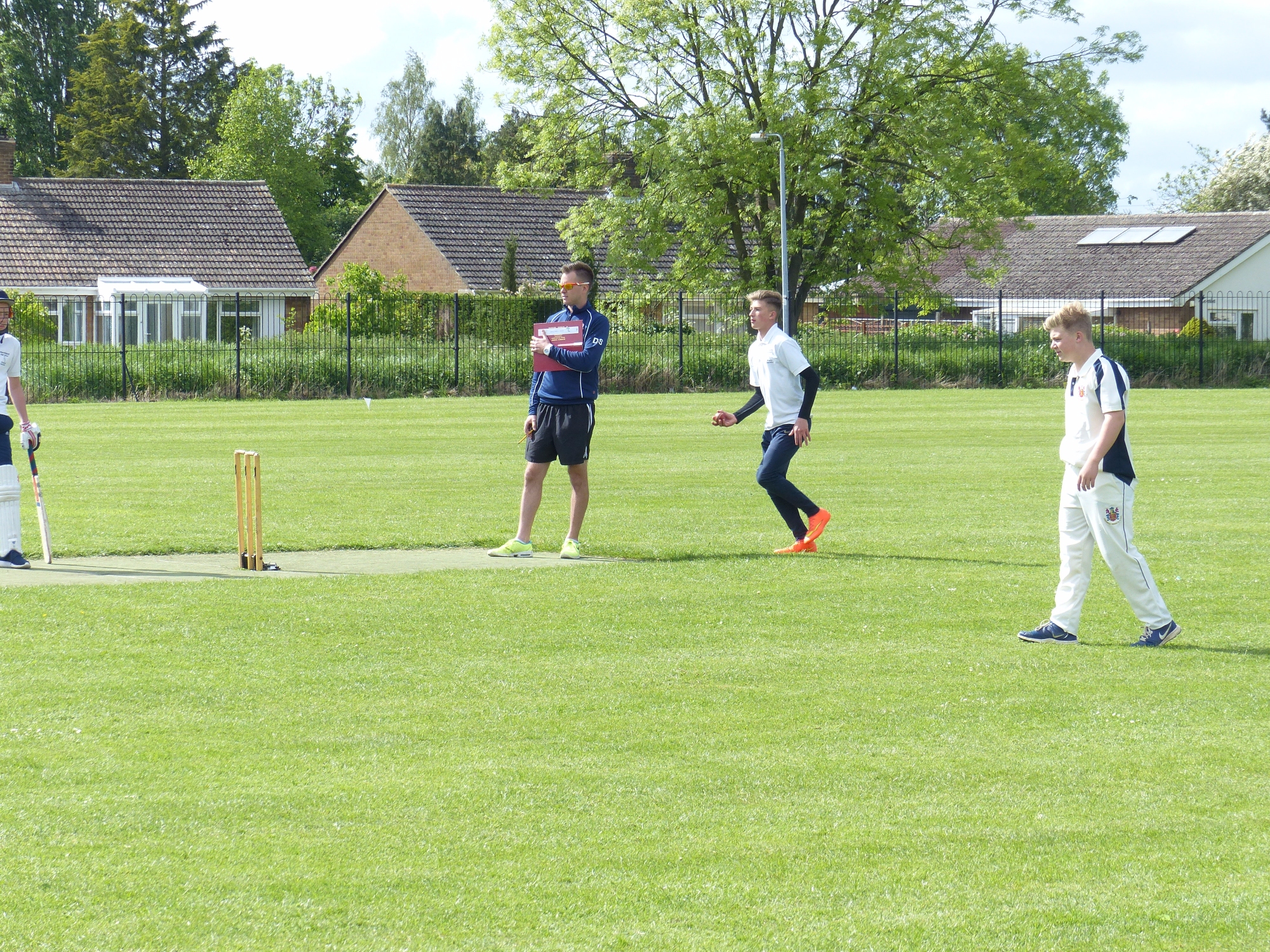 finished on 40 runs for the loss of three wickets. The Marshland boys all bowled very well and hardly went for a run, Ryan Jackson and Tyler Taylor took a wicket each and Callum Edwards got a run out in the field. Callum Edwards, Lewis Theobald and Jack Lane also impressed with their bowling and although didn't get wickets they went for 8 runs between them in their 6 overs.
The win keeps Marshland on the top of the table and tonight they play away to Litcham, a team they beat at home but Litcham will be out for revenge!
Under 14s v Litcham High School

On Tuesday 10th our Under 14s cricket team had their first Norfolk School League fixture of the season, against Litcham High School.

At the request of Litcham, Marshland batted first and scored 95-7 off our 20 overs, with our star pairing, Lewis Jackson scoring 18 and Fred Collison 16. However an important partnership of 30 runs towards the end between Jack Lane 9 runs and Ryan Jackson 8 runs bumped our score up. Max Martin scored a few important runs in the last couple of overs as well.
Litcham started their chase strongly in the first few overs until joint captain Travis Stapleton ran their best batsman out for just 4 runs, he also bowled three very tight overs at the start. Ryan Jackson, Lewis Theobald and Laurie Wilkinson all bowled four excellent overs taking 1 wicket each, but more importantly restricting the Litcham batsmen from scoring quickly.
Litcham needed to score 18 runs off the last three overs with 7 wickets remaining so were firm favourites. However Lewis, Laurie and Travis bowled superbly and they only scored 11 runs meaning Marshland won by 6 runs.
The most impressive part of the match and the main reason Marshland won was their outstanding fielding. The boys had 4 runs outs, one each for Travis, Lewis Jackson, Marcus Holt and Max Martin as well as a catch for Tom Gourley. The ground fielding was just as impressive, Freddie Collison fielding on the boundary and Laurie Wilkinson particularly good.
In the last game the fielding was very poor and last night it won Marshland the game, the boys again showing what hard work in training can do.
A brilliant game to watch and the school is extremely proud of their performance, especially considering it was their first ever league game. Many teams crack under the pressure they had on them at the end of the match, but the Marshland lads certainly kept their calm and deserved the win.
Under 14 Cricket Match 4th May 2016

Last Wednesday night, 14 Year 9 boys went to Wisbech Town Cricket Club for a challenge match against Thomas Clarkson Academy. Before the game they had a training session where they split both school teams up and half of them started with Mr Stannard for a fielding masterclass and the other with the head of PE from TCA to work on batting and bowling.
Marshland won the toss and chose to bat first, and they started superbly with Lewis Jackson smashing it to all parts to retire on 30 runs after just four overs, bringing big hitting Freddie Collison to the crease and he continued the fast scoring to retire on 38 runs. Many of the lower order chipped in with important runs including Sam Woolnough, Max Martin and Tom Gourley, who hit a boundary first ball. The team finished on a very good score of 95 runs.
TCA started well until Jack Lane got his first ever wicket for the school when he bowled their opening batsman. TCA scored steadily after this until Travis Stapleton and Freddie Collison took two wickets, each clean bowled, and after this, the team were never in danger of losing. Marcus Holt, who in his first over took a run out, then bowled the final over and took two wickets of his own, both bowled. TCA finished on 76-8 meaning that Marshland won by 19 runs in their opening game of the season.
Following the game, Ian Bell, the clubs Youth Development Manager, and Bob Burgess, the chairman, conducted a presentation and Freddie Collison was named man of the match for his 38 runs and 2 wickets and was presented with his medal and chocolate bar. The club representatives also offered every member of the team a place at the club and invited them to the training sessions on Sunday mornings, and hopefully many of them will join.
Lewis Jackson, Ryan Jackson, Travis Stapleton and Callum Edwards have all already joined the Club and are doing very well, Ryan and Travis both took wickets with their first ever ball for Wisbech. Lewis, Travis and Callum made their debut for the senior teams on Thursday 5th May for the fourth team.
Well done to the whole team on a great start to the season. It was great that there were so many parents from both schools down there to support the lads. Travis got the best reaction of the night when he took his wickets and the crowd went wild.
The team was Travis Stapleton, Laurie Wilkinson, Lewis Jackson, Ryan Jackson, Lewis Theobald, Fred Collison, Callum Edwards, Tom Gourley, Jack Lane, Max Martin, Marcus Holt, Jack Cook, Sam Adamson and Sam Woolnough.
U14 Girls' Marshland High School v Smithdon – Hockey District League.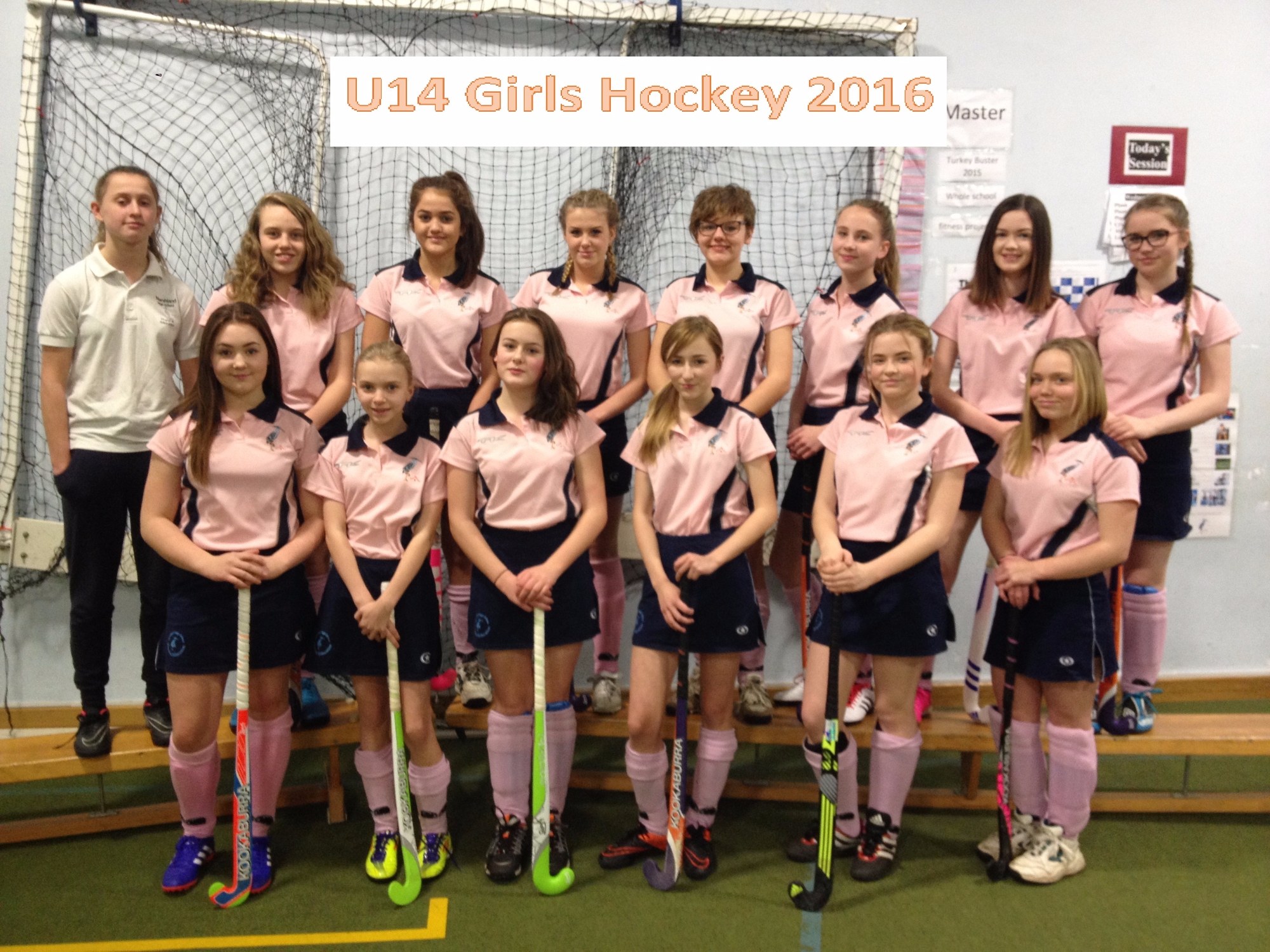 On Thursday 21st April, our U14 Girl's hockey team played a league match against Smithdon High School. The Marshland Pink Ladies were really nervous about this league match, as this game had just come after a battering in the last match against Downham.
A few players who had to call off meant an opportunity for others to come in to the team and show everyone what they can do. This meant full debuts for Erin Jarvis-Lee and a second outing for Kizzy Moxey. The scene was set against a well organised Smithdon side, whose manager is the Area Development Officer for youth hockey, and coaches many of our pupils, young and old, who attend Pelicans Hockey Club training.
The Marshland Pink Ladies started the game with a motivational and somewhat nervous team huddle (like the U16 girls do) and you could actually see the confidence flow through the squad as the chanted out a loud 'Come on Marshland!'

They started the game, for once, at a blistering pace. The entire team pushed up straight away, as Marshland captain, Emile Raichelyte made the first tackle of the match on their captain and smashed the ball up the pitch. Marshland flooded forward with Abbie Copping, Eryn Campbell, Lucie Wicks and Kizzy Moxey keeping the back really tight and starting attacks when they tackled the opposition.

Chloe Sutherland was starting her amazing dribbling routine, and was really taking the game to the opposition, while Helena Wadlow was doing her typical thing - dominating the midfield and tackling everything with supreme efficiency. The first opening was made by Brooke Harris closing down a Smithdon full back and Georgia Snape pouncing on her mistake. A lovely Indian dribble across the top of the D saw Georgia's shot go in for the keeper to save and Agata Rataj was there, ready to strike but a near miss ensued. The Smithdon goalkeeper was called into action again shortly after. Agata beat two players and ran into the shooting circle. Georgia was channelled wide and a reverse shot was tamely put wide.

Emile was now rallying the troops with some vociferous encouragement and leading by example as the Smithdon team caught the Pink Ladies on the break. All the team pushed up as instructed but a clever ball from their player of the match split Marshland's defence up in the Smithdon last quarter of the pitch. Flooding back – every player was busting her gut to make the ground up, but Smithdon playing lovely sweeping hockey were too quick. Out came debutant Erin Jarvis-Lee for a great save down low to her left hand post after a powerful shot by their striker. Emile, who had sprinted the entire length of the pitch, tackled the Smithdon striker who was going in for a well-coached second phase shot. She ran the ball out of the shooting circle and slapped the ball to safety. Our girls were really up for it now and came streaming forwards. Fantastic work by Neve Curson, who got the ball and shot, only for it to be saved by their keeper. Emile followed up the second phase and powered the ball into the goal. Pink Ladies 1-0 up!

Later, a couple of short corners to us saw Helena and Agata go close, but Marshland were finishing strongly. Smithdon were having trouble coping with them and soon Georgia Snape was weaving her magic, beating player after player, and Brooke pulled wide, taking her defender with her, but Helena's shot was saved extremely well by the goalie Then Emile came flying in to smash in her second goal. 2-0 to The Pink Ladies in what was turning out to be a great game.

After half time Marshland kept the momentum going with Kizzy really coming into it. She was linking really well with Chloe and causing the opposition some real problems, both offensively and defensively. Emile was hitting everything hard, the ball, the running and the opposition…… Agata was getting further up the pitch and they were winning personal battles all over the pitch, which had been the team's set out target pre-match. Many attacks and short corners created by Kizzy, Chloe and Georgia saw Helena, Neve, Brooke and Agata go close after great saves by the Smithdon goalkeeper.
Georgia rounded off a nearly perfect display of school girl hockey with a well taken goal, smashed high into the net after Neve Curson's shot was smartly saved by the goalkeeper, who was quickly becoming their player of the match.
Final score – Marshland 3 Smithdon 0
Well done girls, sitting pretty at joint top of the league, but second on goal difference.
Players of the match were Georgia Snape, Helena Wadlow and Kizzy Moxey
UNDER 11'S LAST BASKETBALL MATCH APRIL2016

Year 11 Basketball Team – last match!!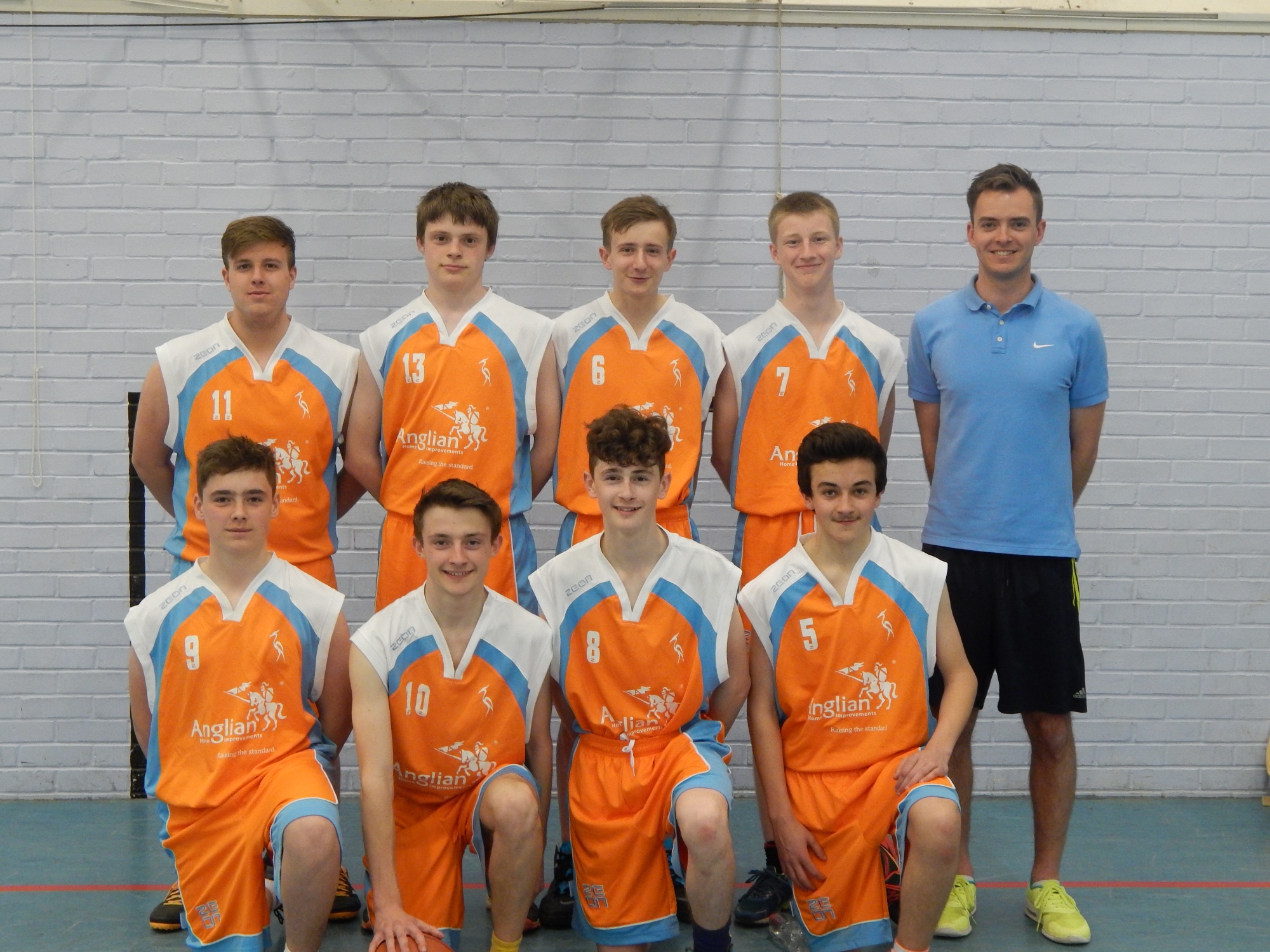 Last Wednesday night (20th April), the Year 11 basketball team pulled on the orange Marshland Herons' jersey for the final time, in their farewell match against our Year 10 team. It was an extremely competitive match that both teams spent time leading, and neither team were ever winning by more than 7 points. In the first quarter, the year 10s started slightly better with Patrick Zielinski dominating the scoring, giving them an early lead. However the Year 11s came back strongly to level the match 13-13, Ryan Clarke scoring his first of three 3 pointers.
The Year 11s took control for the majority of the second quarter, with points shared around between Ryan Clarke, Cam Lawson, Thom Gibbs and Mitch Norman, to take a 25-21 lead at half time. Harry Shepherd showed good form scoring 8 points for the Year 10s.
The third quarter was again very even, as the score moved to 35-31, Mitch Norman, Ben Coxford and Oscar Juchnevic all scoring 2 baskets each during the quarter.
At the start of the final quarter the Year 10s started faster and drew the game level at 40 points each, with 7 points for Harry Shepherd. They then took a 3 point lead but the Year 11s turned on the style to ensure they would not lose their final ever game scoring 8 unanswered points including 3 pointers from the returning Josh Lloyd and Ryan Clarke. The rest of the game led to the Year 10s trying to regain possession through tactical fouls and Ben Coxford and Ryan Clarke scored a free throw each to mean the score finished 50-45.
It was a fantastic game that was very enjoyable to be a part of and it was a fitting end to the Year 11s career at Marshland High School. However the fact that the Year 10 team, that included Year 9s Tom Gourley, Jack Lane and Fred Collison as well as Year 8 Donatas Verikas, pushed the school's first team so close is a great sign for the future. Marshland Herons basketball teams will continue to develop and achieve.
The Year 11s have won numerous games in the last five years and were District Champions twice, runners up twice and third once. They were also the first ever team to win a basketball game for Marshland High School in an international fixture when they won in Spain last Summer.
Players of the match were Cam Lawson for the Year 11s for numerous blocks, attacking skill and 12 points; Fred Collison got the award for the Year 10s, with an excellent rebounding performance and pass distribution; Ryan Clarke won the most three pointer award; and special mention to Harry Shepherd who top scored with 18 points.
Thanks go to Marcus Holt and Lewis Jackson who scored and timed the match, and ran the table. Without them the match couldn't have taken place!
U16 Boys' Marshland High School V Neale Wade – Hockey Farewell friendly Match.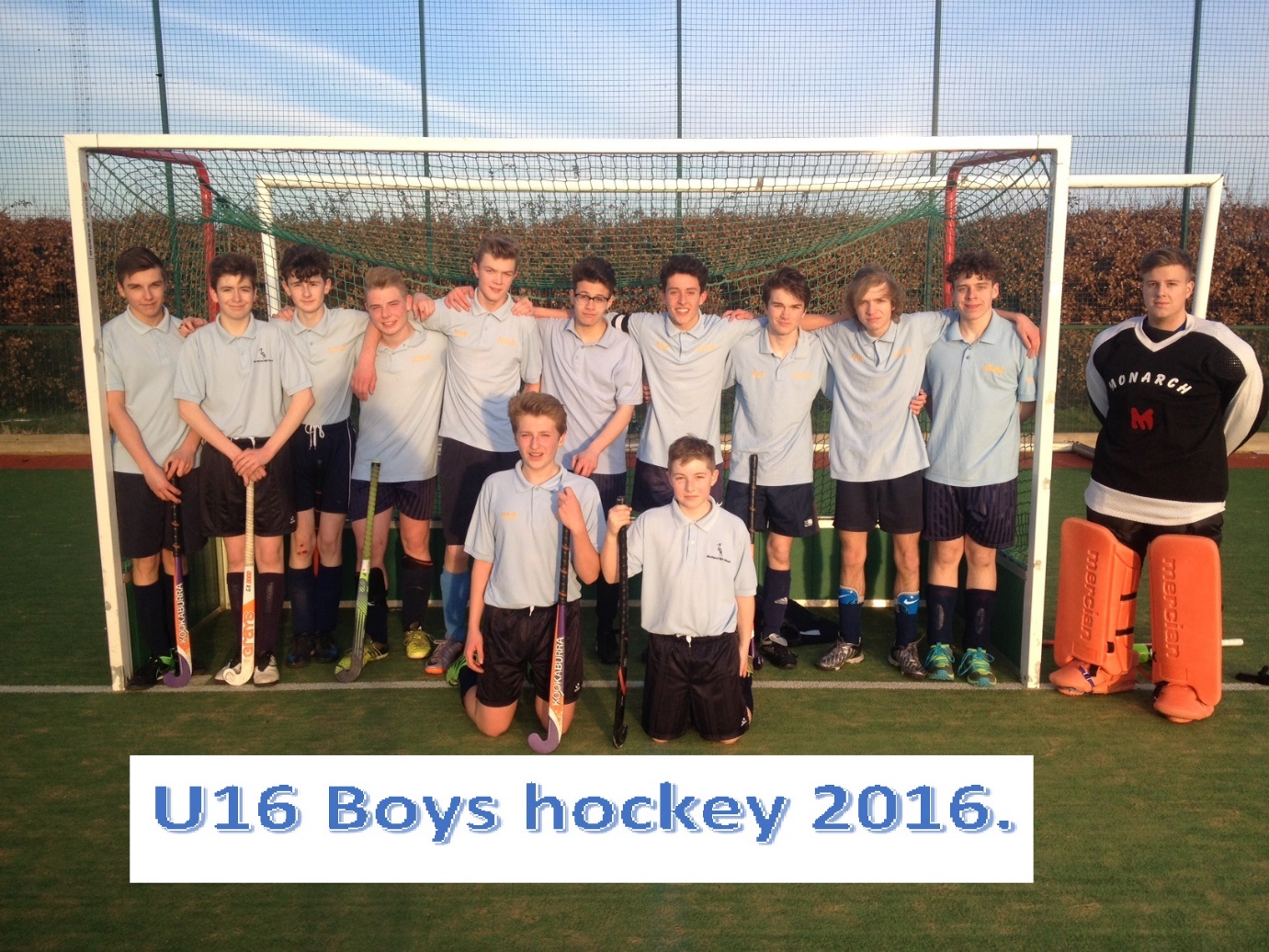 Yesterday saw our U16 boys Hockey team take on a strong Neale Wade Team in a farewell friendly. Neale Wade have all hockey lessons, extra-curricular clubs, house matches, and fixtures on their own Astro Turf on site, BUT, 12 of their 16 players also played for March Town Hockey Club, so we were in for a stern test.
Our boys have never played as a team before, relying upon pour extra-curricular clubs and hockey house matches for their experience. Our naivety soon told with a Marshland defender, hitting the ball across the front of his own 'D' from a free hit straight to their county captain. He shot low and hard into the bottom corner giving our Goalie, Thom Gibbs no chance. Five minutes had gone and we were 2-0 down. Another poorly taken free hit (16 yard hit – like a goal kick in football) was hit across our own D and another of March Town hockey players put the ball through our tentative advancing Goal keeper.
Some tactics from Mr Swinburn changed the formation a little to force the game higher up the pitch.
This gave the freedom for our two centre midfield players to get a hold of the game. Will Narramore started off with a cracking tackle on their main player and played a lovely through ball to Jack Wicks, who beat two players with his silky Indian dribbling skills. Nico Vanhala ran in to the channel and crossed in to the shooting circle and forced our first short corner. Joe Else injected it well and Will Narramore tried to force a shot in but the goalkeeper cleared. Joe Else was now coming more into the game and was beating his man on a regular basis with his lovely 3D skills, and David Oliviera was getting stuck in up front too.
Tom Whitaker kept their attack quiet with great defensive play on numerous occasions, tackling well and linking up with our right midfielder Sam Hales, which was fast turning into our main attacking threat. Sam's work rate was quality and was causing their defenders real problems as he broke away to force our second short corner. The goal keeper made another save as the half time whistle blew.
A re-structuring of tactics at half time wanted Mr Swinburn to see more diagonal balls given out to force more attacking play and more aggression from our goalkeeper to create uncertainty in their forward line.
The tactics worked a treat as most of the second period was played in the oppositions half. Jacob Warden coming into his own with his sheer pace and forced a breakaway when he ran into the cannel and made a lovely pass from Will Narramore.
A fast breakaway needed goalkeeper Tom Gibbs to come out to the top of his 'D' to make a save and then again almost instantaneously again to make a save from their best player. Tom came out aggressively for a third save in as many minutes and was starting to shine and make cracking saves in the goal which gave our defence much confidence.
An oppositions 'Ariel' of more than half the pitch (a very difficult skill) was plucked out of the sky with great skill by Jacques Burrows and played on to Tom Whitaker. Jack wicks took it on to force us another short corner.
Tyler Eggleton was making tackle after tackle and was feeding the ball well to Joe Else to start our attacks, one of which fell to Nico Vanhala and his shot forced another short Corner. We failed to get a shot away, but Will Narramore cleverly won another short corner by forcing the ball on a Neale Wade player's foot. From the resulting set piece Jack Wick went close with a shot and then…. A break away Tyler Eggleton slowed the opposition up a bit but they were too slick moving the ball at pace, Jacques Burrows forced them wide with a great bit of channelling helped along the way by Mitch Norman, a shot came in, but out came our rushing Goalie, Thom, to save the day.
The game came to an end three cheers went up and handshakes all around and the team talked ensued.
Well done boys', Very proud of you all. A great start to some hockey careers there!
Players of the match for us were:
Thom Gibbs
Will Narramore
Jack Wicks

Other Players were: Tom Whitaker, Jacque Burrows, Mitch Norman, Tyler Eggleton, Joe Else, Sam Hale, Nico Vanhala, David Oliveira, Brad Bartrum, Jacob Warden.
Final Score:
Marshland High School 0-2 Neale Wade
U16 girls' Marshland High School V Neale Wade – Hockey Farewell friendly Match.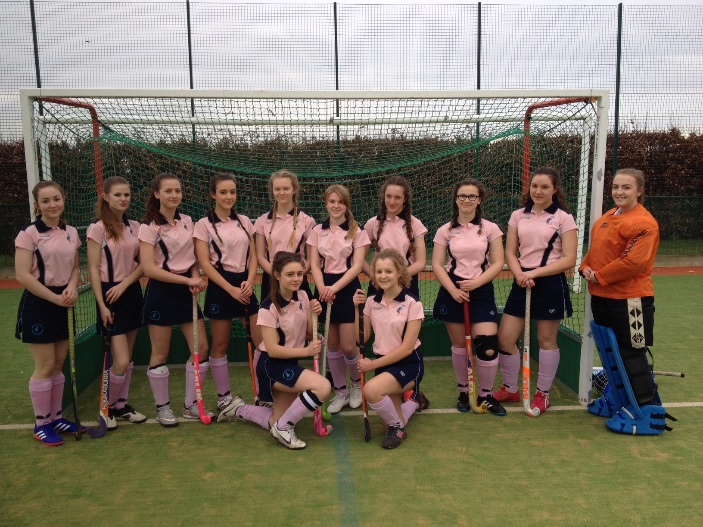 Marshland High School 2-0 Neale Wade
Monday 29th February saw our U16 District Hockey Champions take on a strong Neale Wade Team in a farewell friendly. Neale Wade are a lot bigger school than us and have their very own Astro Turf on site, which is a lovely facility, so we were up against it.
Mr Swinburn had arranged the match as a 'farewell' friendly game to a group of students that have, over the last 5 years, gave so much to the school in terms of commitment, endeavour, sweat and tears. The head of PE over there is Mr James Crawley, someone who learnt how to play hockey when he was a pupil with us at Marshland High. He went on school hockey matches, hockey tours abroad and then on to play high level hockey with the Pelicans Hockey Club in their first team.
Neale Wade, being the only school in March were bound to have some good players as they serve March Town hockey Club. With that, the girls had a tactic of keeping the ball possession as high up the pitch as possible, to deny the opposition space and time.
We started off with our two forwards harrying their midfielders as they took the centre. Abbie Thurley and Beth Slack forcing early errors with their endless running and jab tackling resulting with us gaining possession and Bethan McCarthy smashing the ball up field. We kept the ball there for long periods, meaning that our defenders could push up and help the midfield. This meant we had an enormous advantage, out numbering the opposition in every area.
It wasn't long before our dominance paid off. A lovely tackle by Beth Brooker, sent Bethan McCarty into space, who crossed the ball into the shooting circle. Beth Slack went for the ball and did enough to put off the defender. The ball ran across the 'D' to find an 'on coming' Ellie Brown who smashed her first time shot into the bottom left corner. 1-0 to the Marshland Pink Ladies.
Fine runs by Brogan Moxey and lovely stick skills by Abbie Thurley forced penalty corners for Marshland that were taken beautifully by Ellie Hilton. Her precise deliveries allowed great shots on goal by Abbie Thurley and Beth Brooker respectively, both well saved by the Neale Wade keeper who also kept out the rebounded second phase shots from Beth Slack and Ellie Hilton.
A fast break away by the opposition saw our defender Ashleigh Jarvis-Lee in the thick of the action, making tackle after tackle, but Neale Wade kept on coming. Emily Clare tackled their best player and slowed them up a bit, but their midfield swarmed forwards. A shot, from an angle, produced the best from our goalkeeper, Danni Housden, who then came out to snuff out any more danger, ably helped by Pheobe Webster, who cleared well, and was playing her best ever game for us. The game was being played at a great pace and our girls showed great tenacity and out passed and out manoeuvred their counterparts in all areas of the pitch.
Half time and we were winning 1-0. A quick reminder that the team only had one twenty minute period left of their school hockey career rallied the troops, who soon put their tiredness to one side.
A couple of niggling injuries had occurred but the girls were not going to let that spoil their day. Ashleigh Jarvis-Lee had been pushed up more into midfield to press the opposition's main players. This left Trinity and Pheobe with more defensive responsibilities and also allowed Emily Clare to become more involved in the game. Emily started off the next attack with a great tackle on their right winger, she played in Bethan McCarthy, who passed wide to Brogan Moxey. Brogan beat her player and crossed in to the 'D', Beth Slack shot at goal, but the ball hit a defenders foot for the first of 5 penalty corners in this half. The penalty corner was taken by Bethan McCarthy. The ball flew out – Trinity Drew smashed it. The powerful shot raced towards goal. Nothing seemed to move, then at the very last minute, the goalkeeper made an outstanding save.
Ashleigh was now at the heart of everything we did, taking free hits and starting off attacks, backed up by Captain Beth Brooker. These attacks were relentless, Ellie Brown and Brogan Moxey again going close with great skilful runs and shots by Trinity Drew, Bethan McCarthy and Beth Slack. Abbie Thurley was now expressing herself through her mazy Indian dribbling skills and forcing the game on to Neale Wade, who looked shell shocked.
A fast break attack by the opposition forced us all the way down the pitch with everyone working their socks off to get back. Ellie Hilton sprinting back along with all the midfield soon caught up Neale Wade, but not before their girls got a shot off. Danni Housden saving well and Emily Clare sweeping up, sent Trinity away, and with the same determination as running back to defend and get the ball we, as a team, were now on the attack. Another save from their goalie from Abbie Thurley and the game was drawn to a close. A 2-0 victory and well deserved three cheers. Very kind praise was heaped upon them by Neale Wades Head of PE and every one shook hands.
Mr Swinburn gave his last team talk to the District Champions (a year 10 had never heard this talk, in all these years-but the two year 10 girls listened in). There were some visibly upset young hockey players listening impeccably to that talk. They were reminded of their first ever hockey lesson in year 7, and how they started to, where they find themselves now. When the speech ended and cheers went up, it was said "and now this has all finished. It is now handed over to you", gesturing to the two year 10's who I think immediately knew the size of the task in hand, and there, in that moment, was born a new set of Marshland Pink Ladies hockey first teamers who had very large shoes to fill – but are very capable of doing it. The team spirit and work ethic of this team has no equal.
It has been a pleasure coaching this group of students for five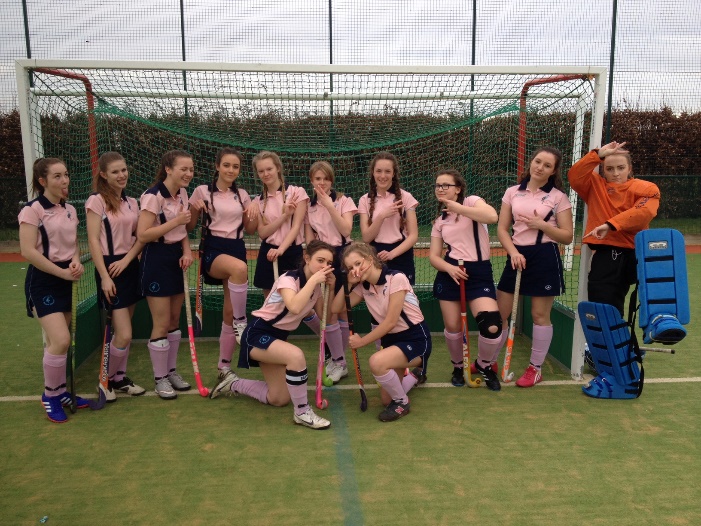 years and we all wish them well.
Needless to say, that even though this has been a habitually quiet squad, they sung and clapped all the way home. What fantastic ambassadors they have been for the school for 5 years. Total record of league results are:
Played Won Drawn Lost Goals For Goals Against Points
22 21 1 0 68 5 63
Players of the match for us were:
Players were: Danni Housden, Trinity Drew, Phoebe Webster, Emily Clare, Ashleigh Jarvis-Lee, Bethan McCarthy, Beth Brooker (Captain), Ellie Hilton, Ellie Brown (Vice Capt), Brogan Moxey, Abbie Thurley and Beth Slack.
Marshland High School 2-0 Neale Wade
Scorers:
Beth Brooker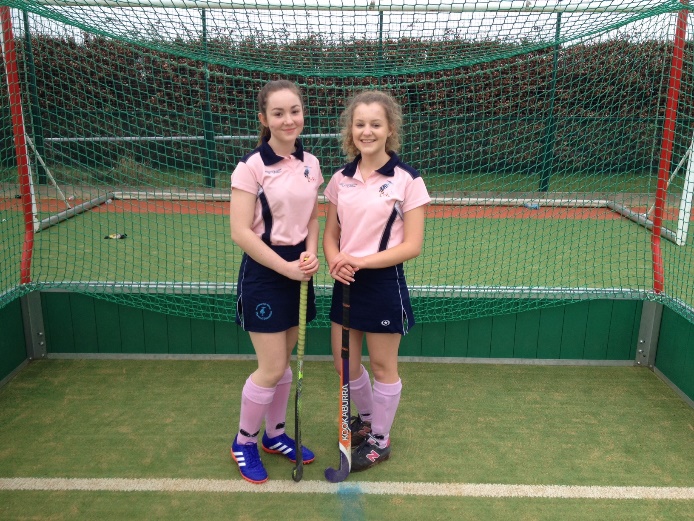 Ellie Brown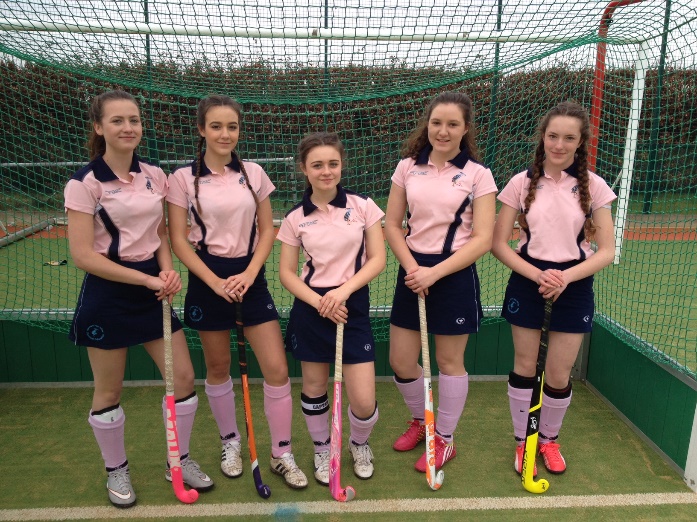 Latest Hockey NEws - February 2016
Marshland Under 16's Hockey Team do it again.
Marshland High's Under 16 girls hockey first team went through the league season unbeaten again this year and are crowned champions 2015-2016. The girls received their championship medals in a special awards assembly run by Mr Swinburn, head of PE. He said "The school cannot be any more proud of the girls. We had a large squad and their progress has been phenomenal as has their commitment to playing for their school. There is a lot of talent here and I hope many of the players continue to play after they have left school and join local clubs like Pelicans H.C."
Marshland Under 14 Girls Hockey team.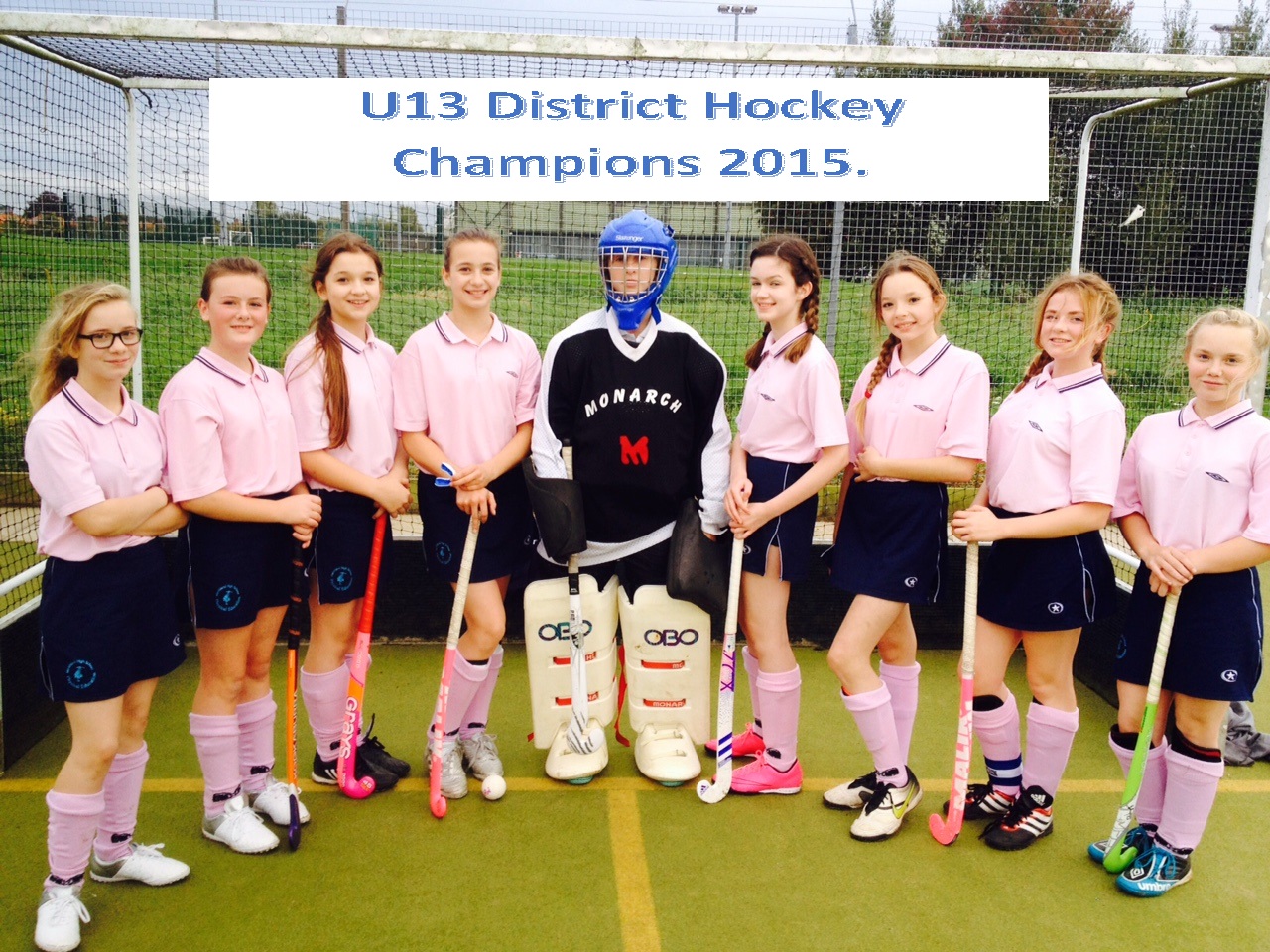 The girls have started their hockey careers well and have played two out of their five league matches already. They sit at the top of the league after winning both. 2-0 and 4-0 victories have set them up for a quality season. Large amounts of pupils are trying to get into the team and the indoor hockey practise is very well populated.
Marshland Under 13 Hockey team.
Marshland ran out winners of the newly formed U13 hockey Cup in 2015-2016 season.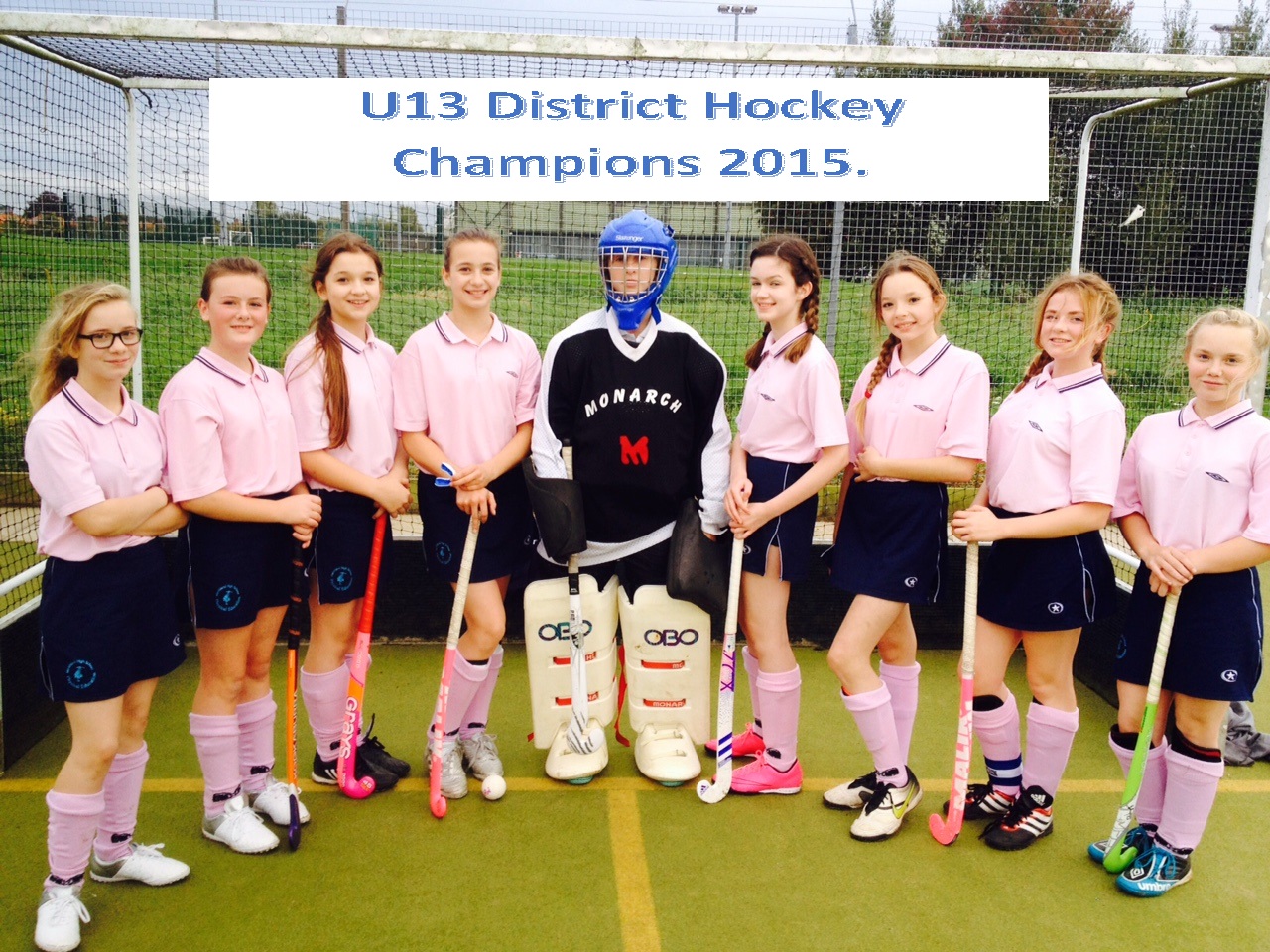 League match - U14 girls' Marshland High School V K L A. – Hockey (10-2-16.).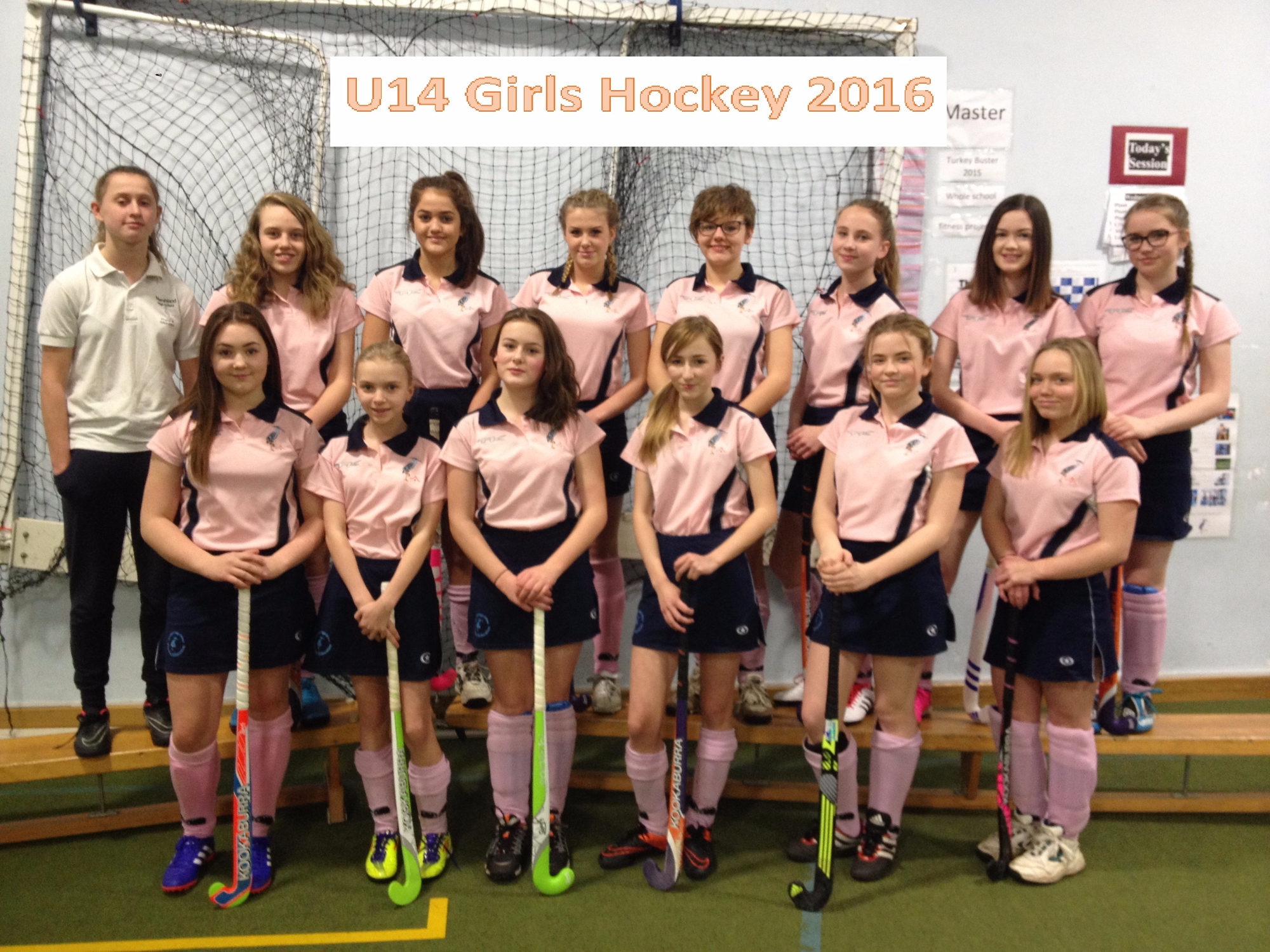 Last night our U14 girl's hockey team played their second match of their league campaign.
After last week's dominating performance you could sense an air of both excitement and a bit of nervousness, and with six changes to last week's opening team, spirits were high.
Marshland took to the pitch and soon started where they left off against Convent. We smashed the ball up the pitch and immediately forced the opposition onto their back foot. Four players of ours started to dominate: Agata Rataj, Jess Slack, Georgia Snape and Emile Raichelyte – all putting in many tackles, showing lovely skill and massive determination.
Tegan Eggleton was sweeping really well and taking many strong free hits, Pheobe Porter was as solid as a rock and Eryn Campbell was excelling at Centre back. This meant no way through for KLA. This gave licence for our midfield to get forward and they did just that with a stunning move created by Emile. She broke off left whilst we were attacking, she played a one – two with Agata, who fed the ball to Jess Slack who smashed the ball with aplomb past the KLA keeper for her first ever goal. The sheer stunned looked on her face as she realised what had just happened was lovely to see.
Our girls sprinted back to their starting positions telling KLA that they wanted more. Another stunning attack – this time Jess Slack braking left and Georgia Snape crossing in for Agata to place a stunning slap hit into goal (her first goal too!) - 2-0 and it was no more than our girls deserved.
KLA hit us on the break, as our team pushed for a third which would've killed off the game at this stage. Our defence was caught high and the three main players of KLA came streaming forward. The whole team were dragging themselves back to help, but KLA rounded our last player. Savanna Plavecz was needed and she rushed out of goal, saved and kicked clear.
Half time and a few tactical changes ensued – the girls took them all on board and we started the second half really well. Chloe Sutherland and Neve Curson were starting to come into the game and Chloe with lovely reverse stick skills beat her player and linked up well with Neve, she beat her player and won us a short corner. Emile hit it out, but our forwards missed it. It ran up to the half way line and 6 of our girls were caught in their shooting circle. Hard work rate saw all the girls busting a gut trying to get back. Kizzy Moxey was throwing in all sorts of tackles trying to keep them at bay and was doing well. Teagan Eggleton and Eyrn Campbell were also getting stuck in, but the sheer numbers of KLA broke our defence. KLA were bearing down on our goal again, but Pheobe Porter was tracking back too. Savanna Plavecz made her crucial second save of the match saving well down to her right, but the ball was kept alive by the opposition. Pheobe Porter managed to clear up any danger and hit the ball hard up field. Chloe Sutherland latched on to it and gave it to Georgia Snape, who beat two players and passed to Brooke Harris, who calmly slotted the ball past KLA out coming goalie for a 3-0 lead. A reshuffle by my Swinburn tried many players in different positions and an injury to Agata Rataj didn't stop us from getting a fourth. Emile Raichelyte breaking up another attack with her effervescent tackling and non-stop running hit the ball long to Brooke, who turned her player and barred down to the shooting circle. Georgia Snape and Jess Slack made up nearly half the pitch to support her, but Brooke showed clinical finishing and scored her second of the evening.
Three cheers rung out to the opposition on the full time whistle and handshakes all around saw us take the 3 points and the victory 4-0. An extremely good win with amazing work rate and skill on show. The school is very proud of you all Ladies!!! March 2nd - Smithdon
Other players were: Savanna Plavecz, Erin Campbell, Pheobe Porter, Abbie Copping, Tegan Eggleton, Lucie Wicks, Neve Curson, Chloe Sutherland, Jess Slack, Agata Rataj (V Capt) and Brooke Harris
U13s Basketball disctrict champions!
Congratulations to the year 8 basketball team who won the West Norfolk District Tournament on 28 January for the second year in a row. The team totally dominated the tournament scoring 87 points and conceding just 18.
There were four players making their debut for the team - Jayden Carter, Ant Sigurdsson, Connor Greeves and year 7 Ben Dear, all of whom performed very well. This achievement was all the more significant, as their second best player and captain, Marcus Holt, was injured and could not play. Marcus has been playing in the National School year 9 team, so was a huge loss. Billy Lane was also unavailable so Marshland could have dominated even more.
Each game was 7 minutes long and they beat Litcham 12-6, KES B 12-0, KLA A 16-2, Hamonds 18-0, Smithdon 8-2, KLA 2 8-4 and KES A 12-2. At times they were winning so easily that the coach had to take the best players off. Donatas, Ben, Ant, Jayden and Pawel all made huge blocks and the reactions from the bench was hilarious.
Players of the tournament were Jayden Carter, who worked so hard and was superb defensively on debut; Pawel Kalunzy who scored 15 points which included an amazing 3 pointer; Frankie Wright, who scored 12 points; and the final winner was Donatas Verikas who was outstanding and scored 50 points and could basically score when he choose – he has a special, special talent! He now has 154 points for the school this year and his closest rival is Lewis Theobald who has 56.
Well done to the whole team on a great achievement, the attitude and performance was incredible. The school is very proud of you!
U14 Basketball district and county Champions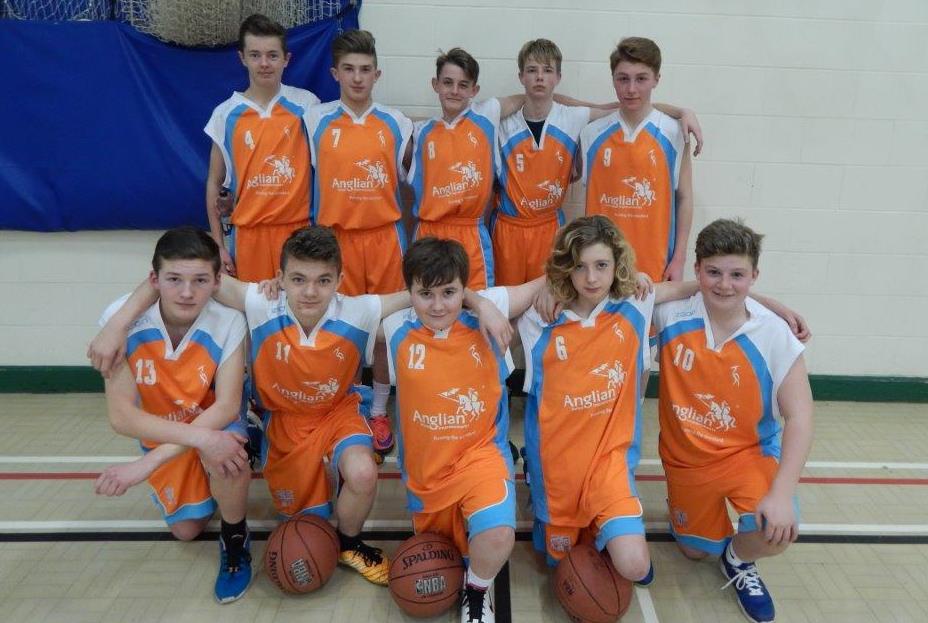 Last Thursday, night, 4th February, the under 14 basketball team won the District tournament at KLA so are now District and County Champions. What a season it has been for these lads, double champions!!!!
The team played with confidence and beat everyone with ease. Every game they played, they never looked like losing and it was a pleasure to watch. The team looked like champions on offence and defence and their hard work payed off. It was even more impressive as one of their best players, Jack Lane, was injured, so others in the squad stepped up to cover that loss.
In the group stage they beat Smithdon 18-0, Springwood 15-2 and KES 17-9. They then faced Litcham in the semi-final and won 10-0 then went onto face KES again in the final and beat them 11-3.
Players of the match were Lewis Jackson, Tom Gourley and Fred Collison. Top Scorer were Donatats Verikas with 27 points including 2 three pointers. Stand in captain, Lewis Theobald scored 18 points and Tom Gourley 10 points. The other players were Harry Cleverly, Kieran Warden, Laurie Wilkinson, Marcus Holt and normal captain Jack Lane as coach and cheerleader (or eye candy in his words)
What was extra special was that Lewis Jackson's Nan came out of hospital to come and watch, and she loved it!
Donatas now has 210 points for the school this year, which includes 134 for the year 9 champions even though he is only a year 8! Lewis Theobald has scored 83 points for the champions.
This was another great performance and achievement from a special team. Well done to the whole team - the school is very proud of you!
Please click here to read the article published in the local paper.
U14 Girls Hockey v Convent of the Sacred Heart, Hockey District League Match.
Last Wednesday, 3rd February, our U14 girls hockey team started their Marshland Pink Ladies hockey careers, playing their first ever match against a very strong Convent team, who are habitually one of the teams to beat.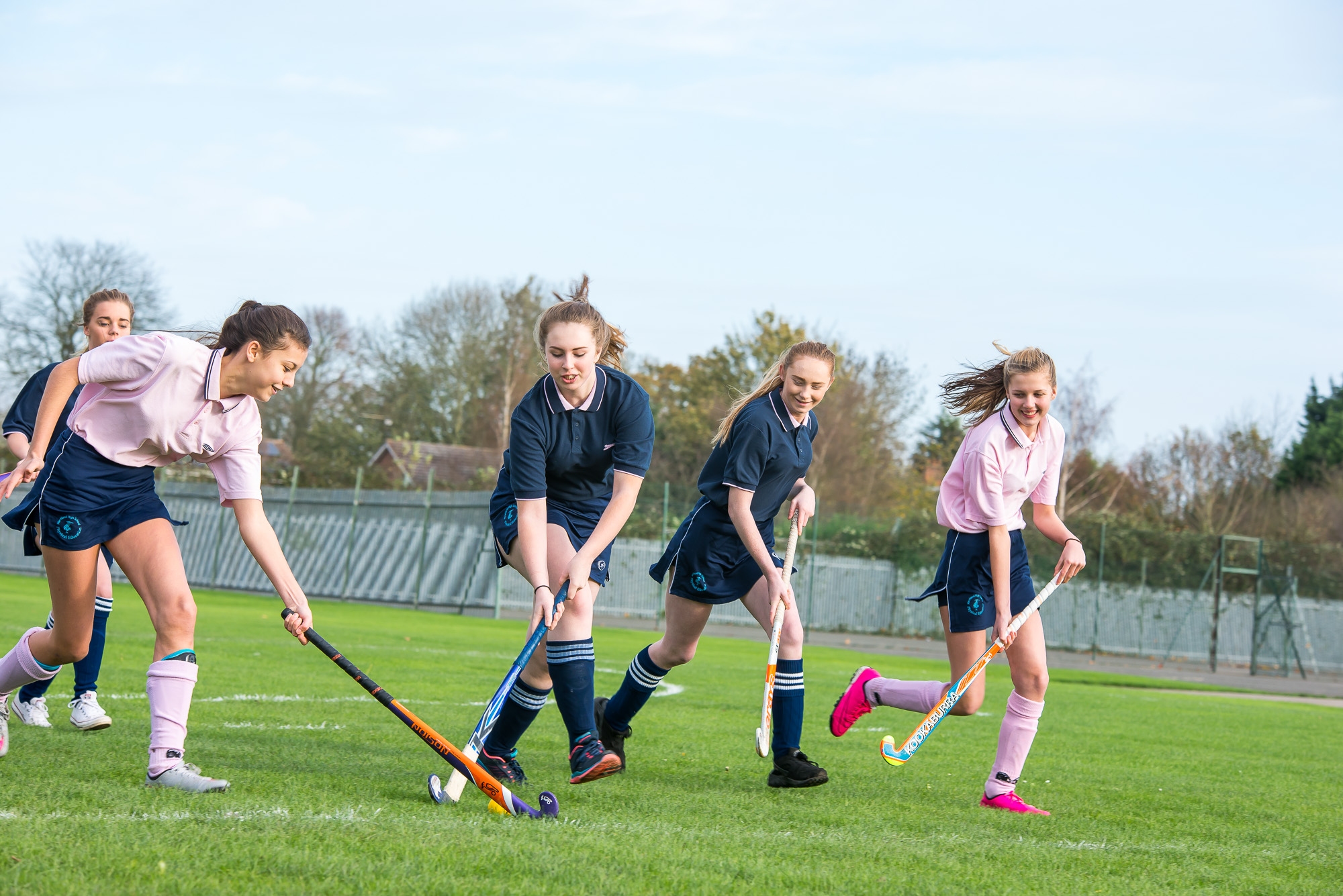 A very fast paced match saw the first 10 minutes literally end to end. Captain Emile Raichelyte then forced our first short corner of the evening. Helena Wadlow smashed the ball out and Georgia Snape got her shot in, but it was charged down by their captain (and one of their Norfolk County players). The break was on. Our girls, the entire team, worked hard to get back and defend against the Convent onslaught. Fantastic work by Erin Campbell slowed them up a little, but they kept flooding forward. Agata Rataj and Jess Slack, sprinting as hard as they could, could not prevent another County Convent player from weaving in and out of our defenders, but Tegan Eggleton channelled her wide. Convent's cross was immaculate, finding their centre forward in the shooting circle, a tackle by Phoebe Porter did little to put Convent's tricky forward off. The shot was heading towards goal at pace………, a fantastic save and kicking clearance by our quality goal keeper Savannah Plavecz saved the day.
The game picked up from there. Many of our girls (whose comments such as 'Look at the size of the pitch' and 'We're not playing on all of that are we?)' were realising what an exceptionally quick game this was – with so much running needed.
Luice Wicks dominated the top of the defence, throwing in tackle after tackle, and Tegan Eggleton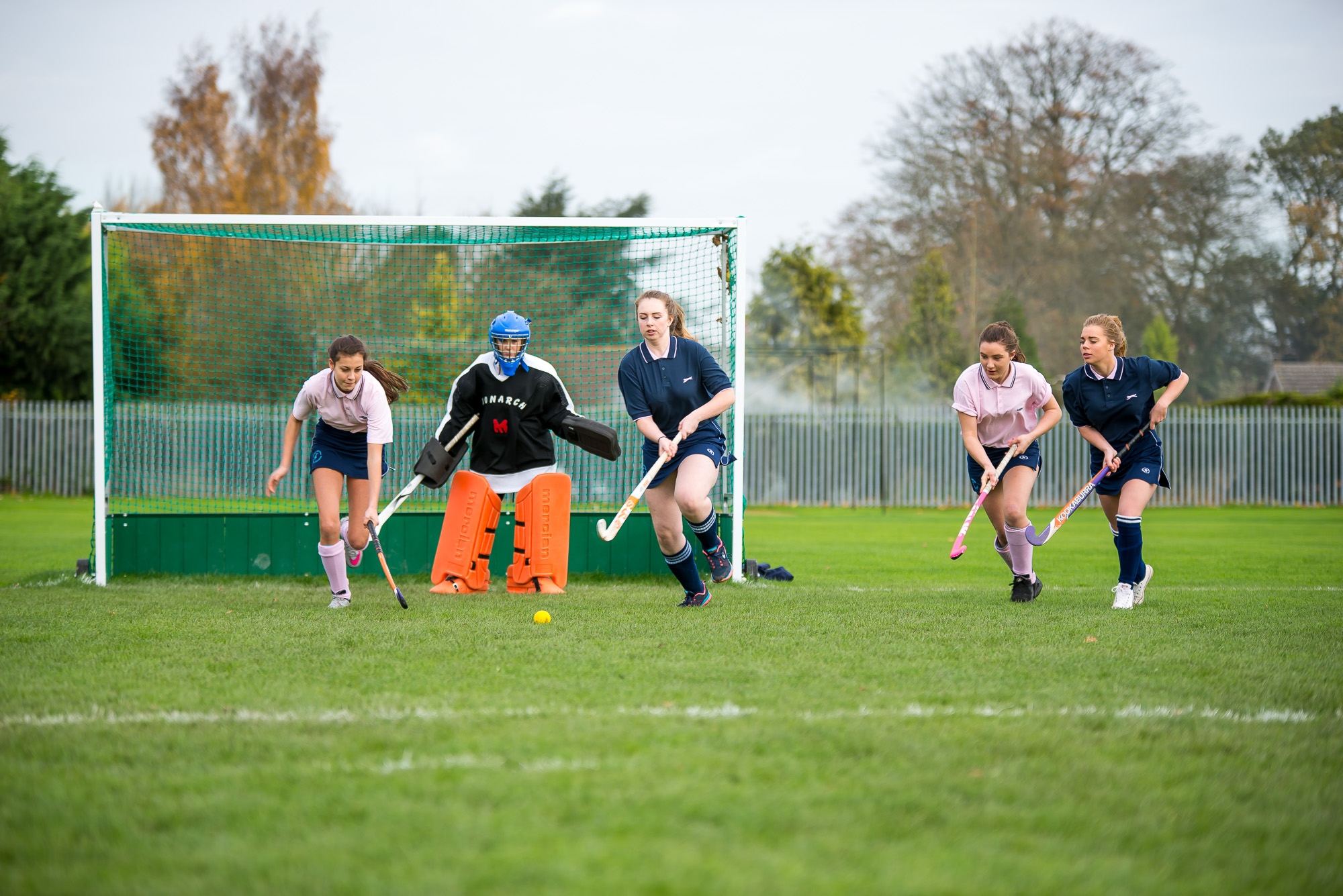 swept up any danger, whilst the assured defending of Abbie Copping was reassuring to the team. Helena Wadlow quickly dominated the game now, with her hard hitting and fast running, and she started to take the game away from the Convent's best three players. Neve Curson also got in to the game now and forced the opposition backwards, then Georgia Snape forged a chance after Chloe Sutherland's tricky run. Georgia beat two players in the shooting circle and scored with a lovely reverse shot, giving their goalkeeper no chance. Emile forced another two short corners and the half came to an end.
A couple of tactical changes and a much needed rest saw us come flying out of the traps and Convent didn't really know how to handle us. Brook Harris started to get more into the game, hustling the opposition, Lucie Wicks pushed further up into midfield causing Convent problems, and Erin Campbell started taking the responsibility for many of our free hits.
A surging run by Chloe Sutherland after good work from Abbie Copping saw Georgia Snape take on two players and smash the ball into Neve Curson who had been pushed up to centre forward. Neve turned and shot, but their goalkeeper made a good block. Helena Wadlow was there to smash in the second phase. We were now winning 2-0.
Emile, Agata and Helena caused problems all over the pitch for Convent with their ferocious tackling keeping the opposition at bay. Georgia Snape forced another short corner towards the end and her shot was kept out by another good save from their keeper. Jess Slack worked tirelessly, charging down attacks and setting up our own. Pheobe Porter got stuck in and broke down their offensive play, then Savanna Plavecz was called upon for her second save and kicked well clear. The game came to an end and we were deserved winners.
Players of the match were Emile Raichelyte, Helena Wadlow and Georgia Snape.
Mr P Swinburn
U14 National Schools Basketball Achievement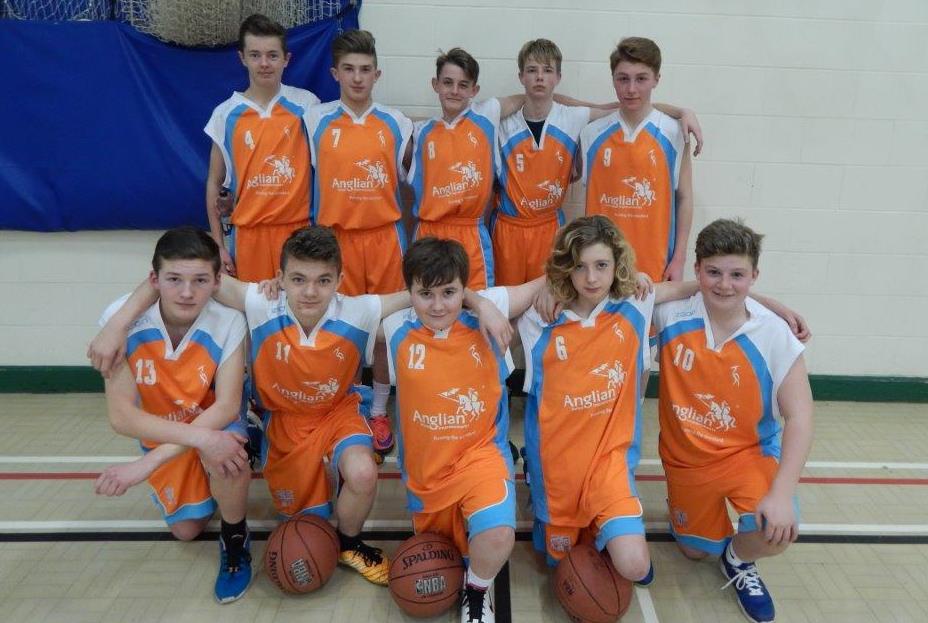 Last night the under 14s had their biggest basketball match in recent history with a National Schools regional round game against Copleston High School from Ipswich. Marshland were representing the whole of Norfolk as county champions in the last 40 of the competition nationwide. Copleston's team was extremely strong and included a 6ft 4 England under 14 international who could slam dunk, as well as three East of England players. The standard was so high, and the Marshland Herons showed grit and determination in their biggest sporting challenge to date.
The game started fairly evenly with strong offensive play, with Lewis Theobald and Donatas Verikas getting the early points - Donatas scored a three. However Copleston's talents and power started to shine through, and they took a 23-9 lead in the first quarter. The second quarter followed a similar pattern and the half time score was 41-21 to the visitors and Marshland's captain, Jack Lane, unfortunately injured his ankle in what was a massive blow.
In the second half the Herons didn't ever drop their heads and continued to be competitive, particularly with some excellent passing to create chances with Dontatas, Lewis and Freddy Collison linking up very well. Defensively the task was extremely tough, but Freddy, Lewis and Tom Gourley rebounded very well and made a number of blocks. After the loss of Jack, Lewis Jackson had a lot of court time and filled the void extremely well. He worked extremely hard and had his best ever game, and as one of the smaller players in either team, he won numerous rebounds as well as making vital interceptions. Lewis Theobald, throughout the game, showed aggression and confidence along with a great deal of skill.
During the second half Donatas continued to show his abilities. He has a very special talent, and he scored four more three pointers, as well as showing skill and technique driving to the hoop to score lay ups. The final score ended up as 81-49, which is an extremely creditable effort considering the team Marshland faced. Every player stood up against a team which play at a significantly higher level. Special mention must be made of the work ethic of Freddy, Donatas and Lewis, who played for every second of the game, particularly after the loss of Jack.
Players of the match went to the outstanding Donatas Verikas, who scored 29 points, Lewis Theobald, who scored 13 points and Lewis Jackson
Well done to the whole team on an incredible achievement. PE teacher and coach, Dom Stannard, said, "At the start of the game, I said to the team that whatever the result, I would be immensely proud of every one of them for this season's achievements. In fact, after the performance they put on last night, that level went through the roof. They have represented the school in the National Schools' competition with pride and passion and are a real credit to the school."
Basket Ball Champions - Year 9 - January 2016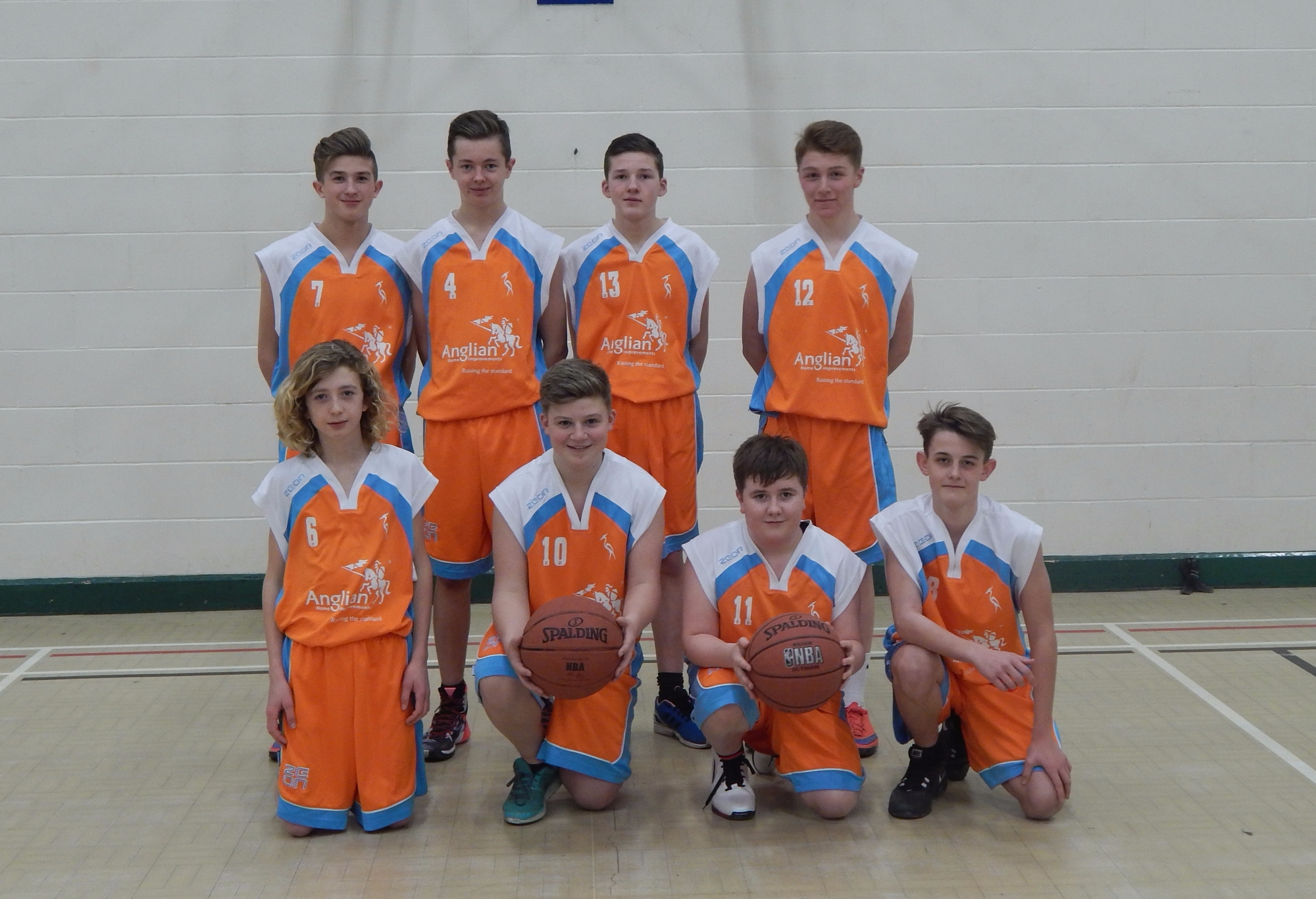 Last night, 20th January, our year 9 basketball team had their 3rd leg of the National Schools match against KES. After the first two matches we had one win each, so a second win was a must if we were to go through and take on the Norwich champions.
The game started well for Marshland, and we quickly opened up an 8 point lead after the first quarter. The second quarter was an even affair with the half time score 32-24 to Marshland. At the start of the third quarter we really showed our dominance scoring 8 unanswered points taking the lead to 16 points, and in the final quarter it was fairly even again with both teams scoring 12 points, meaning the final score was 60-44.
This was a fantastic achievement for the lads after losing the first game; the character, hard work (even training during school holidays) and determination they have shown to win the next two legs has been outstanding. They now go onto the next round of the national schools to face the Norwich champions which I think will be Notre Dame, a team we beat last season at the county finals, so if they boys continue to work hard and perform to their ability we could make the national rounds and face someone from further afield.
Players of the match went to Donatas Verikas, Jack Lane and Lewis Theobald. Donatas, playing a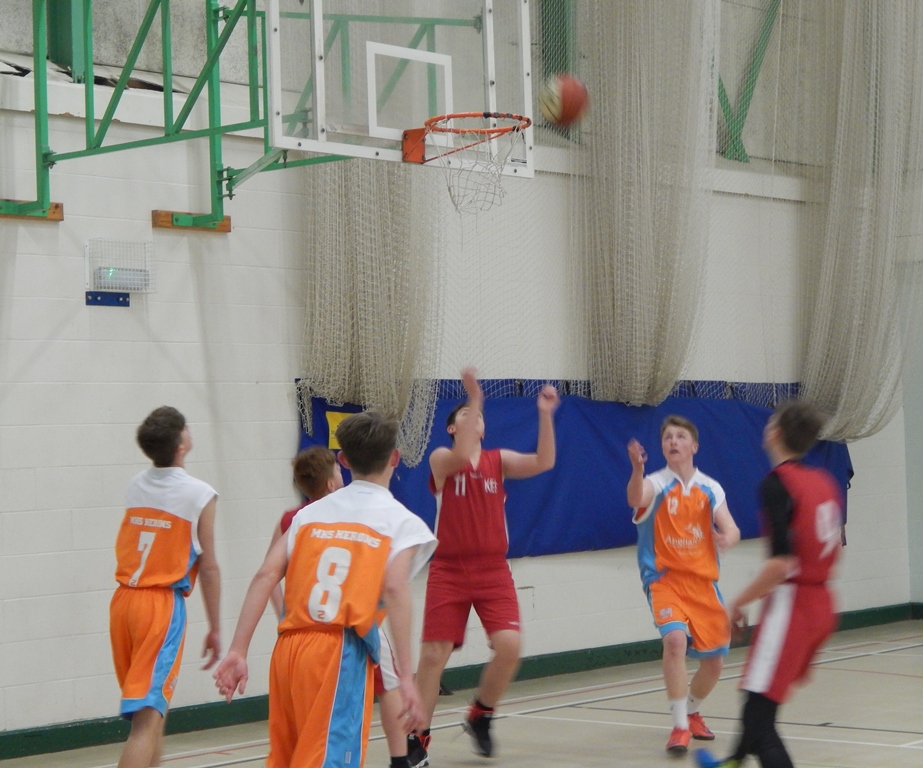 year above his age group, was outstanding, scoring 22 points, and defended superbly, working with Jack Lane to double team KES's best player who ended up with well over 100 points in the 3 games. Captain Fantastic, Jack Lane, scored 10 points and Lewis Theobald scored 18 points.
Every member of the squad was nominated for player of the match, it was a fantastic team effort and a massive achievement for the team and more importantly little old Marshland getting to the next round of a National Competition. The other squad members were Fred Collison, Tom Gourley, Lewis Jackson, Marcus Holt, Harry Cleverly, Laurie Wilkinson and Kieran Warden. Jordan Vick played in the previous legs.