Kind hearted pupils help to make a difference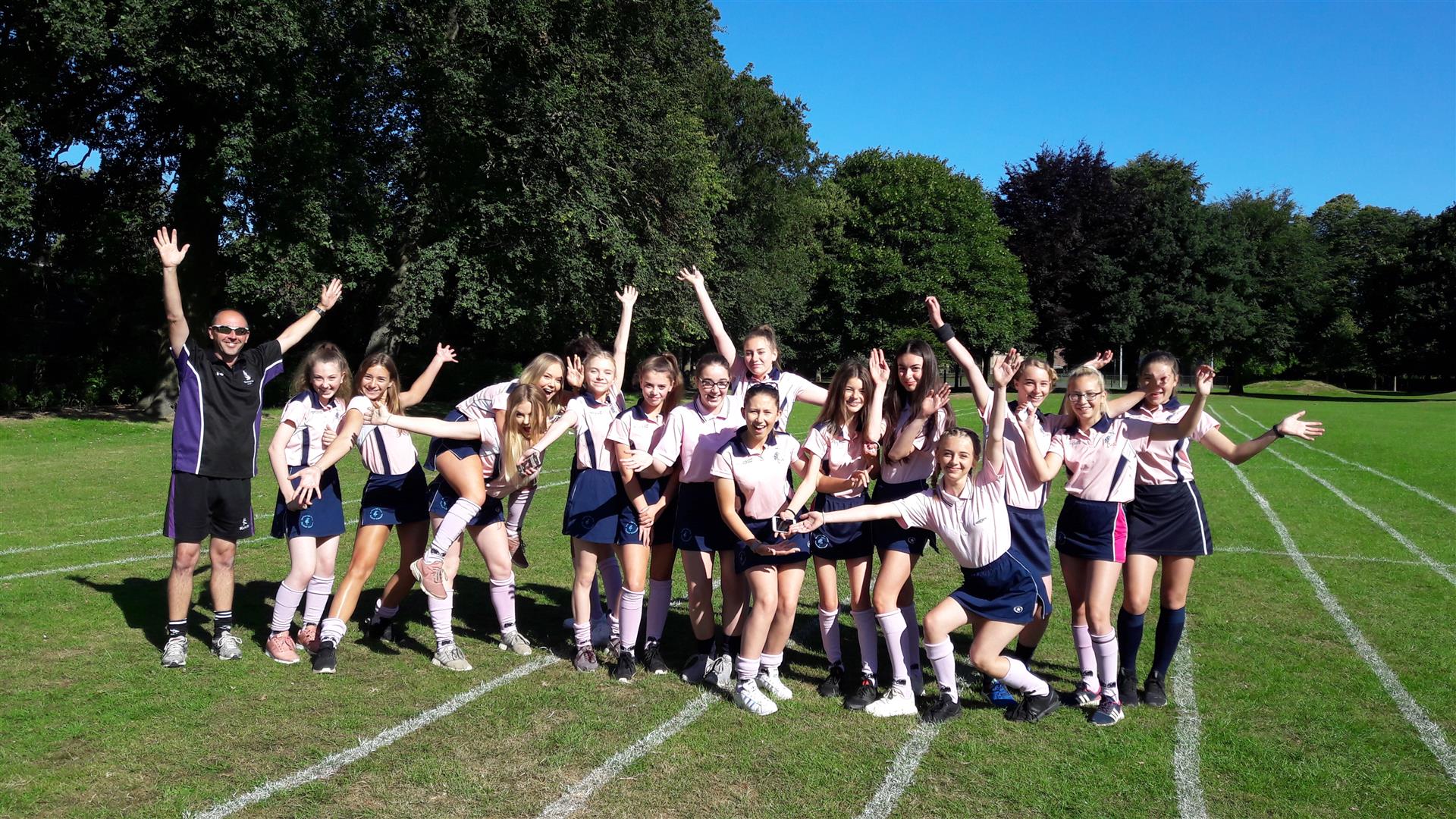 On Saturday 30th June, the Marshland High School Pink Ladies hockey teams undertook a sponsored Park Run in Kings Lynn, in aid of raising funds for both the school's PE Department and the Pelicans Hockey Club new clubhouse.
For the past 15 years, the Pelicans Hockey club have provided free facilities for the all the schools in the district to access and take part in inter-district hockey matches, and, as the girls have competed every year in this league, they got together and decided to 'give a little back' and help to raise some money for their cause.
18 girls met early on Saturday morning and entered the Park Run with their Head of PE, and current Pelicans Hockey Club player/coach, Mr Swinburn - and with a smile on their face, all beat him!
Many of the girls have now got the running bug and will continue to support the Kings Lynn Park Run in future runs. At a time when young people often get negative headlines, these girls really have done themselves, their school and the local community proud.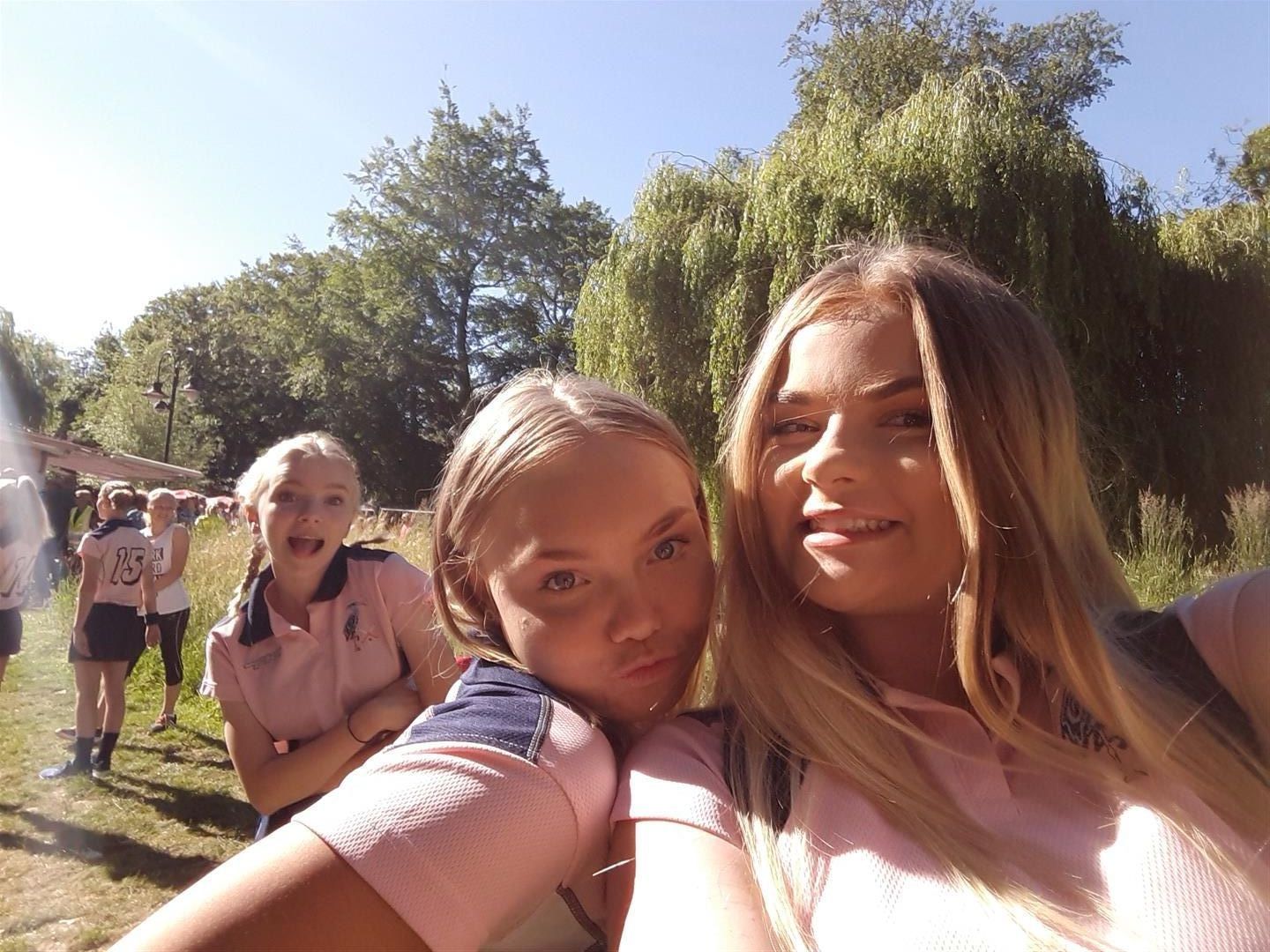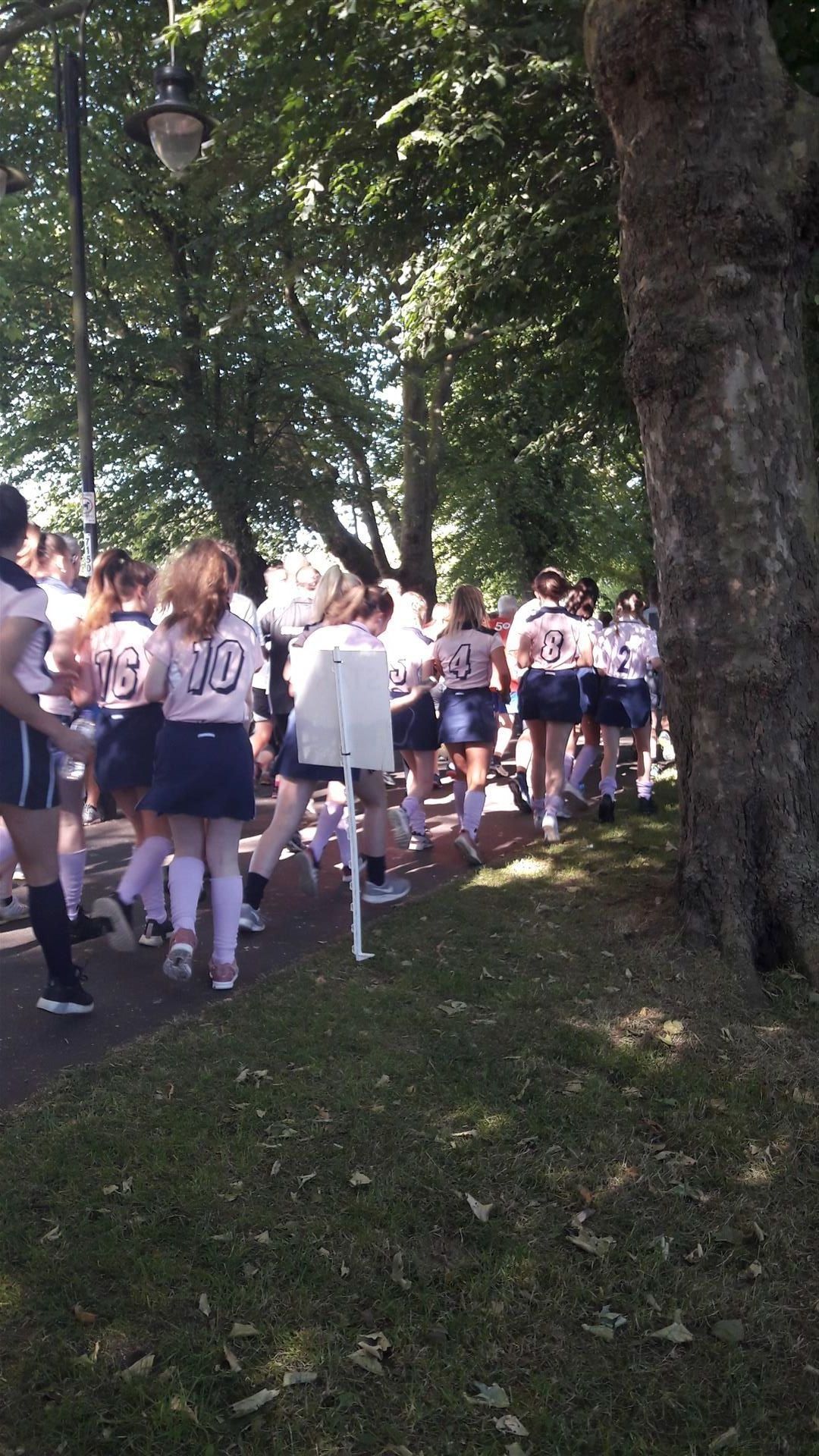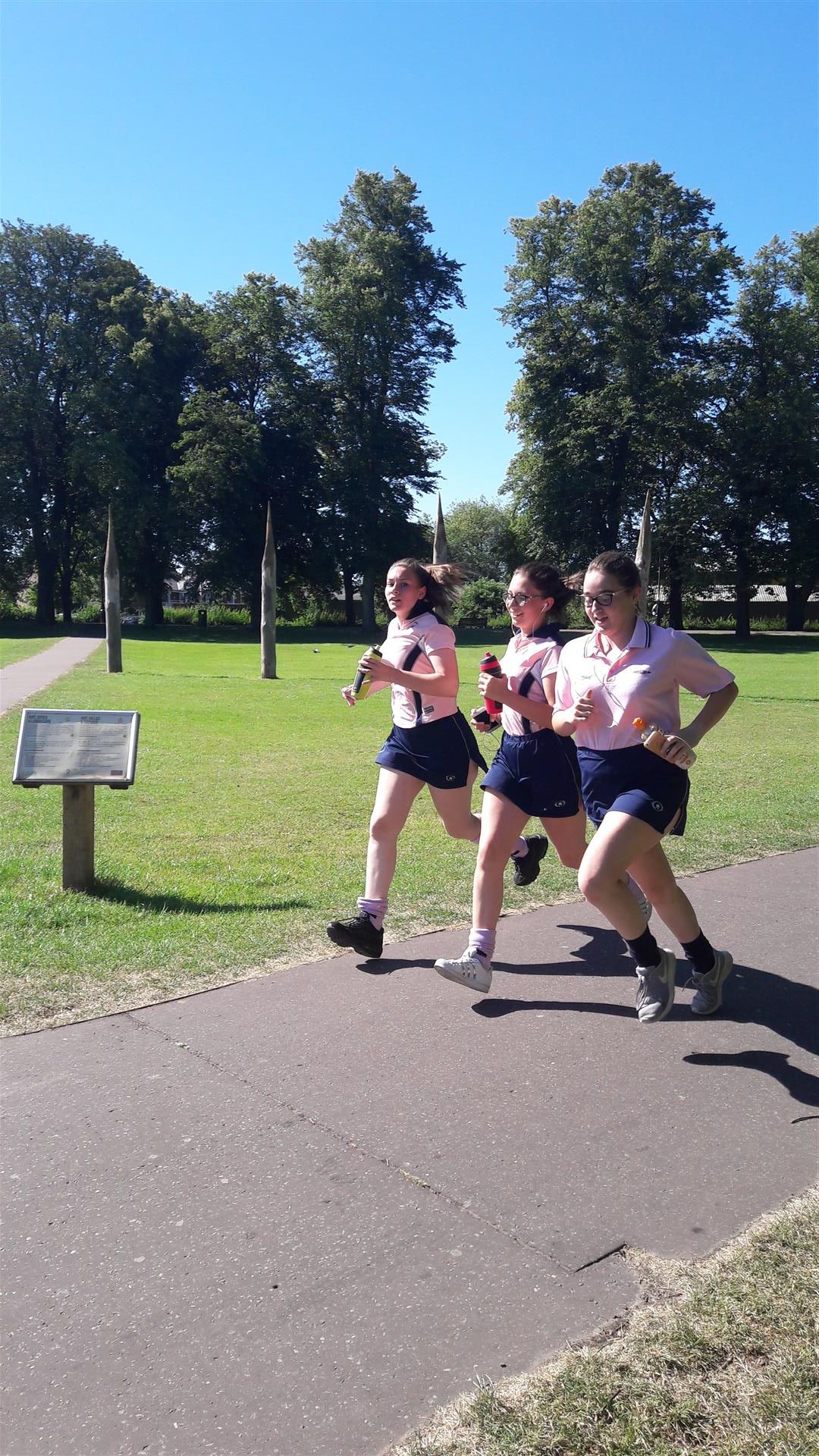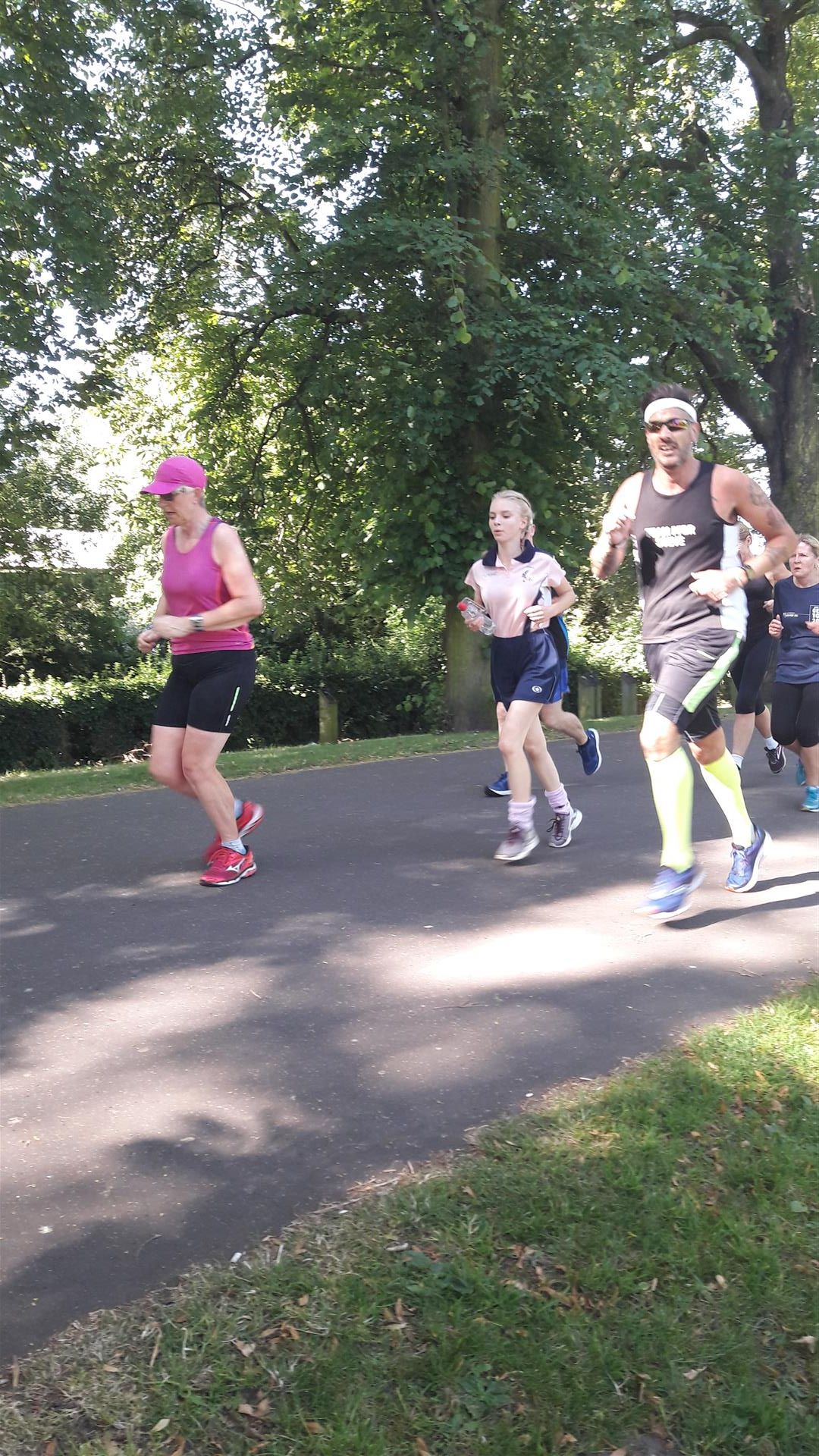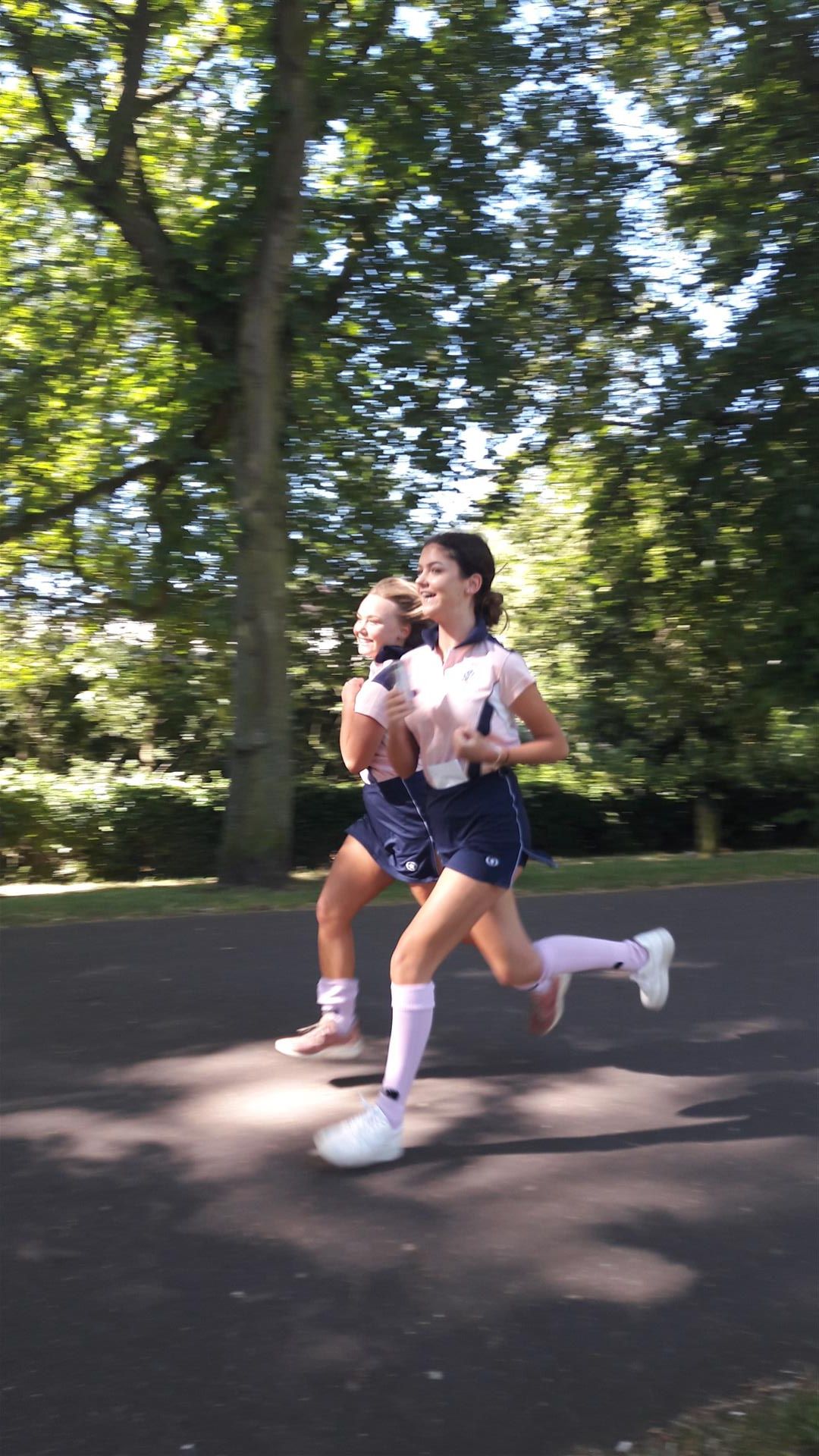 Norfolk Schools Show Jumping Competition - 26.11.17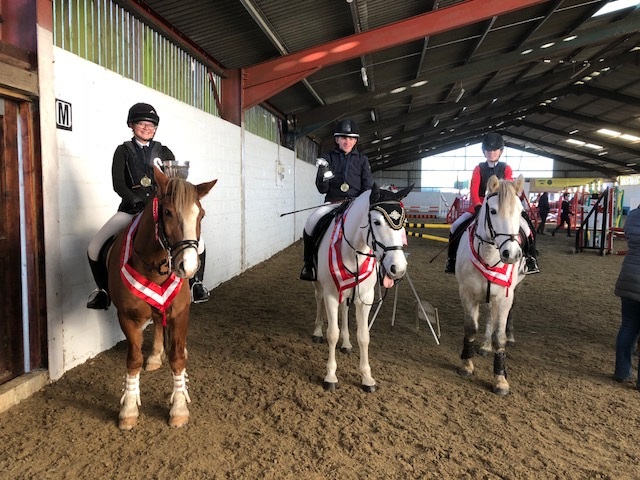 On Sunday we entered a small team into the Norfolk Schools Show Jumping competition. We needed three entrants to make up the team so Billy Lane rode his horse Nula and Erin Jarvis-Lee rode two mounts, Bracken and Hope, in each class.
In the 70cm class (jump height, not horse or rider height!), the team came 4th out of 8 teams with Erin winning individual 4th on Bracken and Billy 6th individually. Billy's younger sister Ruby entered as an individual for Emneth primary and had an unfortunate refusal and a fence down. Despite this she was very mature, didn't get upset and carried on to finish the course.
In the 80cm class the team won! Billy also picked up an individual 2nd with a super quick jump off time due to some heart stopping turns and great bond between himself and Nula, meaning she jumped whatever he pointed her at no matter what strange angle!
Overall the students were amazing! It is never warm at Lime Kiln Farm and they waited patiently and didn't moan. No one got stressed or upset and they all tried their hearts out. This is the first time we've won a class since I took over managing the team several years ago. It's lovely to see the hard work of the students paying off.
The photo shows Erin on Bracken, Billy on Nula and Ruby on Erin's second mount Hope (she was an honorary Marshland student for the victory parade!).
Miss Mowat
U16 girls' Marshland High School V Nicholas Hamond Academy – Hockey District League Match. (9-11-17.).
The Marshland High girls warmed up nervously, in a team that saw seven changes to the previous win against Convent of the Sacred Heart. Two girls were making their first team debut after representing the school at U14 level: Lucy Partridge in goal and Chloe Gatward from Year 8.
The game started with Helena Wadlow right amongst the early action ensuring that the opposition of Hamond's were on the back foot and playing in their own last third. Helena linked up neatly with Abbie Copping who crossed for Lucie Wicks to turn her player and she in turn fed the ball craftily to Brooke Harris. She left her marker for dead, received the pass and smashed in the first goal of the evening.
Eryn Campbell, who was making her first start of the season, looked good in midfield with her hard tackling style and she soon robbed the opposition of the ball and sent Brooke away. The free scoring striker calmly drew the keeper and fired home hard to the left resulting in a great goal. After such a blistering start, Hamond's couldn't really contain the onslaught. Shannon Chelsom was showing pace on the right and she made a cross field ball to Captain Georgia Snape who beat two players and played a wonderful ball to Brooke. She had a lot to do and with her back to goal produced a lovely turn between two defenders and crashed the ball in for her early hat-trick. 3-0 in just under five minutes. Sheer quality.
Eryn finished off a lovely mazy dribble by Georgia after sterling work by Helena. A firm low slap to the far left. Sublime goal.
Chloe Gatward had just come on and was straight into the thick of things. She beat two players and a pin- point pass saw Lucie strike the ball toward goal, but a foul by a Hamond's defender meant a short corner was awarded. Helena injected the ball, which Chloe passed on to Georgia, who with a cool head, thumped the ball into the far corner of the goal.
Lots of other chances were thwarted by the outstanding Hamond's goalkeeper. Izzy Downham used her pace to be a constant threat and any danger was quickly snuffed out by the very capable back two of Kizzy Moxey and Evie Emmett.
Half time and a quick tactical talk about patterns of play by Mr Swinburn and target setting by Kizzy Moxey saw the Marshland Pink Ladies start where they had finished off.
Shannon moved the ball to the outstanding Brooke, who slotted home her fourth of the game and Marshland's sixth. Georgia was making run after run and soon she found Brooke in space again. She was on fire and made no mistake in shooting hard into the goal. And it was only minutes later that Brooke completed her double hat-trick after Lucie Wicks's great interception and fine pass.
Lucie also completed a hat trick of assists when she passed to Izzy Downham who outpaced a couple of defenders to fire hard and low to beat the keeper at her near post.
Georgia aptly finished off our evening scoring by an individual effort after great work by Evie and Abbie.
A 10 – 0 win. This free scoring team are currently top of the league. What a game by the Marshland girls and by Hamond's, who never stopped fighting. Brooke has now scored thirteen goals in three games and with assists and other goals coming from all over the pitch, you have to conclude that the girls deserve all the credit that is due to them. Well done!
Marshland High School 10-0 Hamond's
Florida basketball and football Tour 2017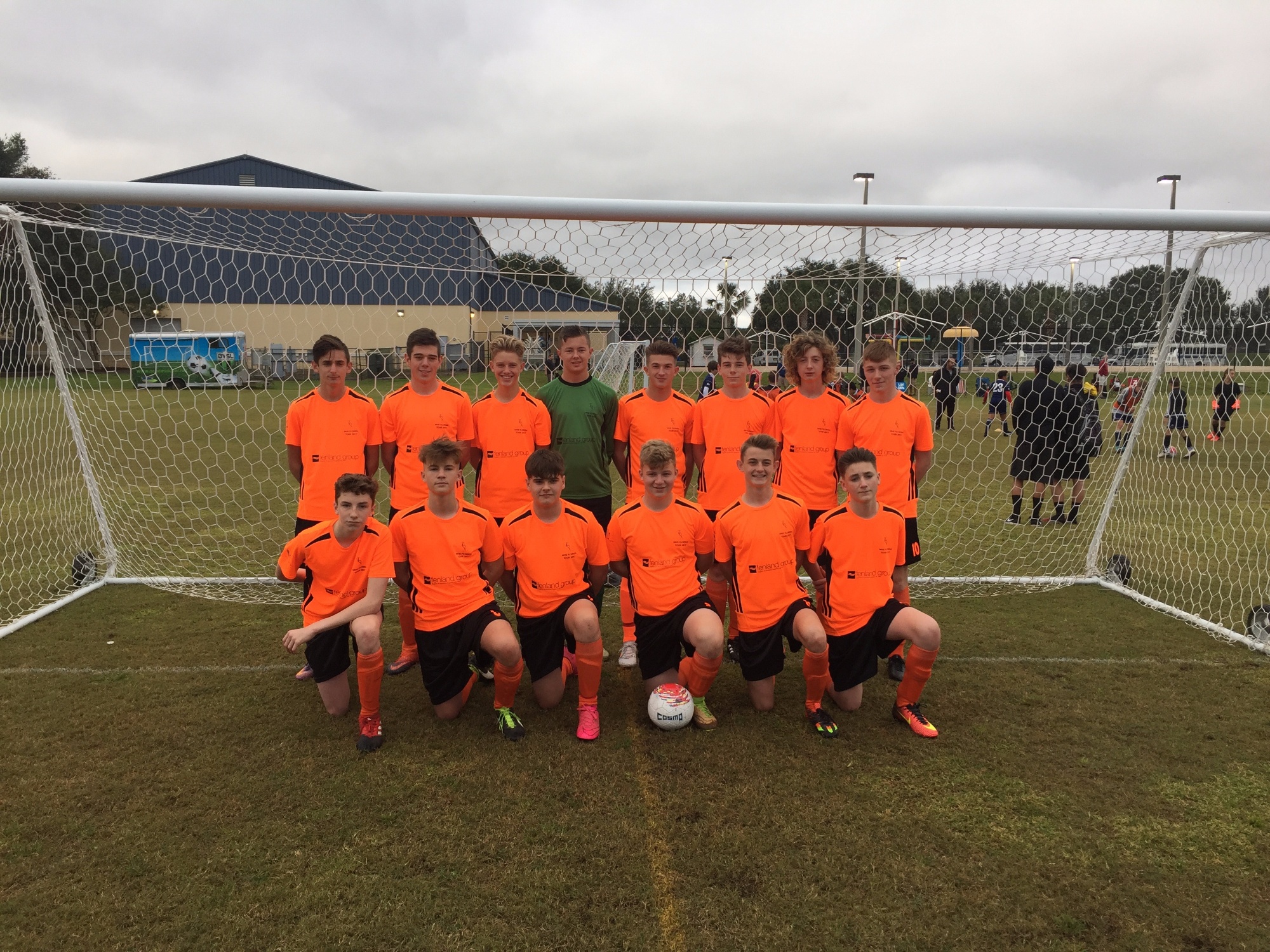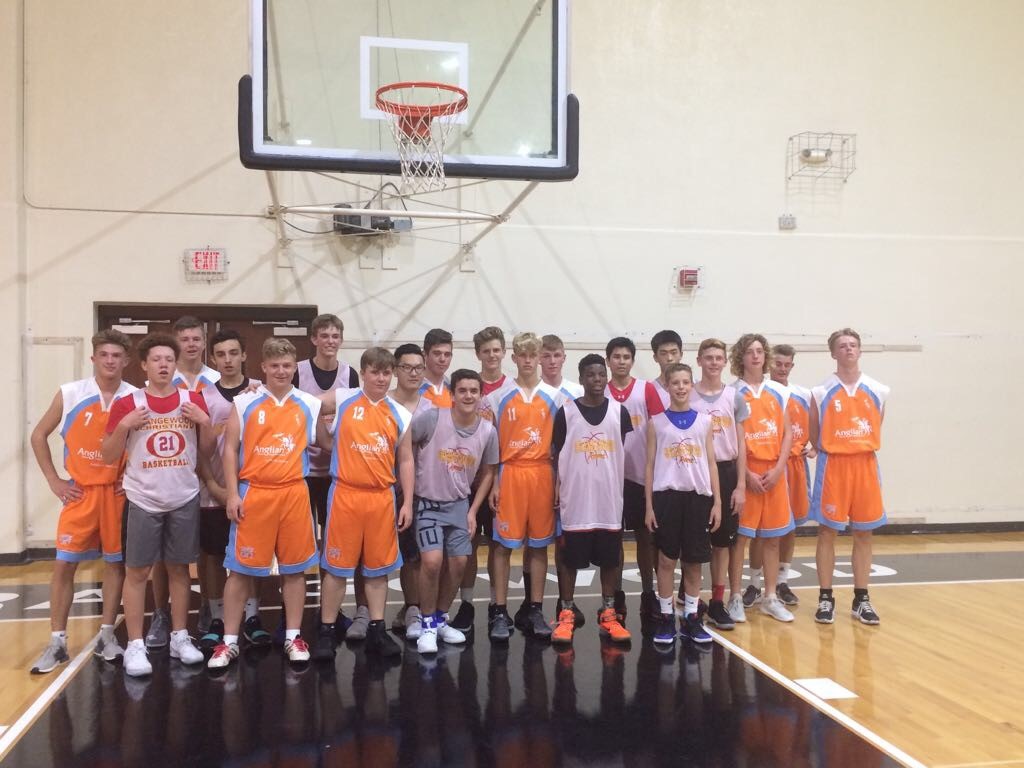 On Friday 27th October, 23 excited students from Marshland High School set off on a trip of a lifetime for their basketball and football tour of Orlando, Florida. Each student was equipped with new football kit, tour shirts, hats and ruck sacks courtesy of our kind sponsors, Kirk Coachworks, Acme Cabs and Fenland Hygiene.
On arrival, we travelled directly to the Amway Arena to watch a NBA basketball match where Orlando Magic took on San Antonio Spurs. It was a brilliant game and the Magic stormed to a 114-87 win in an impressive stadium. On Saturday morning, we travelled to Tampa to spend the day at Busch Gardens theme park, then on to Amalie Arena to watch NHL Ice Hockey where Tampa Bay Lightning took on Anaheim Ducks. This was an equally impressive stadium but the atmosphere was far louder than the previous night, the Lightning unfortunately lost 4-1, which was a massive shock and they are now top of the league.
The following morning we were again up early to travel to Golden Goal Sports for our football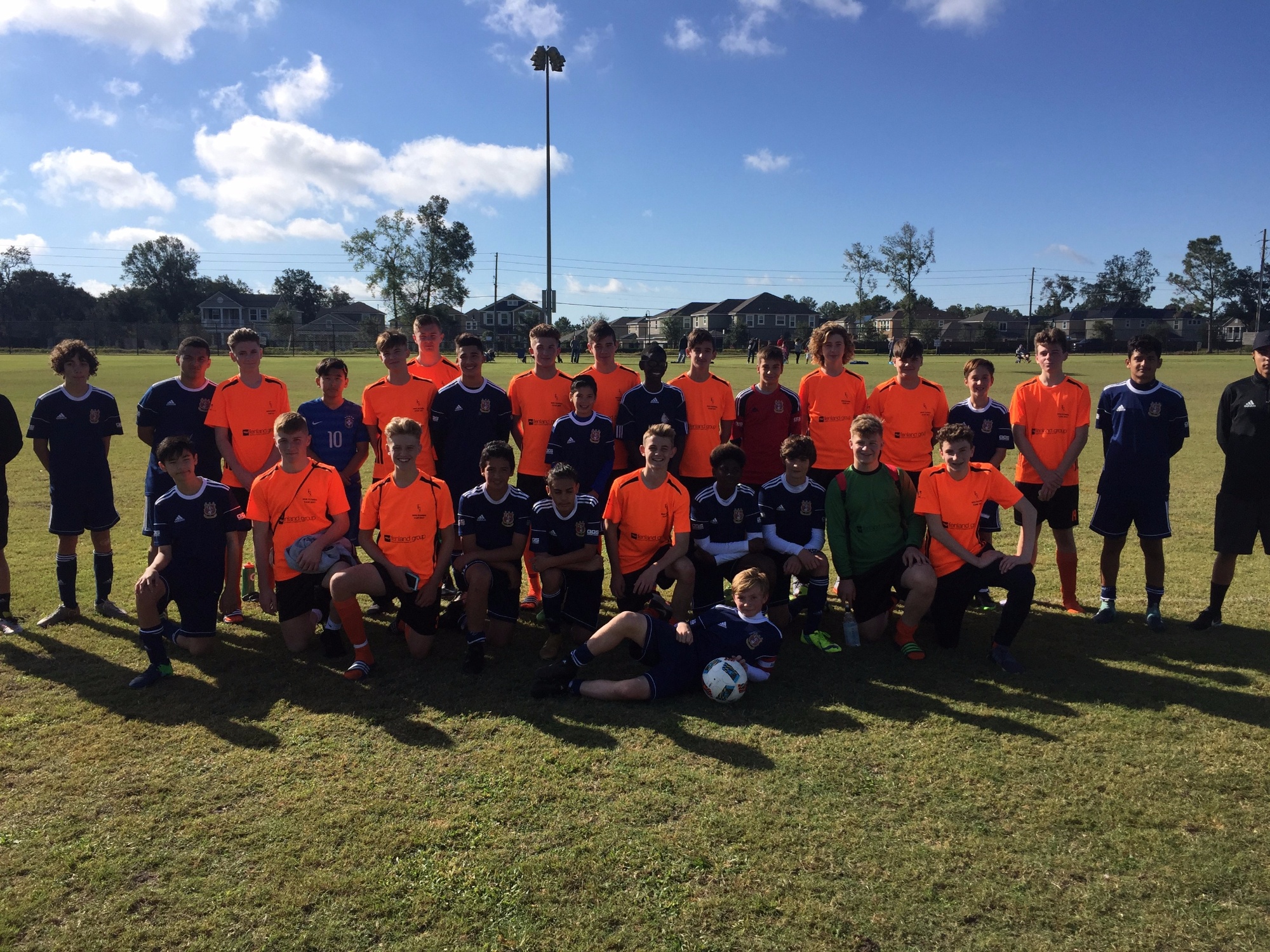 fixtures, where, prior to the games, the teams lined up in the middle of the pitch to pose for photographs then to shake the hands of the opposition. The first team started well, with Lewis Theobald scoring early with a great finish, and then scored a second and set up Jaden Carter to make it 3-0. Just before half time Golden Goal Sports scored to make it 3-1. In the second half Marshland played extremely well. Freddie Collison hit the bar and the post before scoring a deserved goal with 10 minutes to go. Sam Adamson was excellent up front and was inches away from scoring with the final kick of the game. Jack Lane was named man of the match for a great, hardworking display.
The second team took part in a thrilling match, drawing 5-5. Donatas Verikas scored a wonderful hat trick, Brooke Harris, who was player of the match, scored a fantastic goal, and Ryan Jackson got the 5th. After the game both team integrated and socialised with each other along with parents and coaches. After the football we travelled to Seaworld for a day on the rollercoasters and watching animal shows.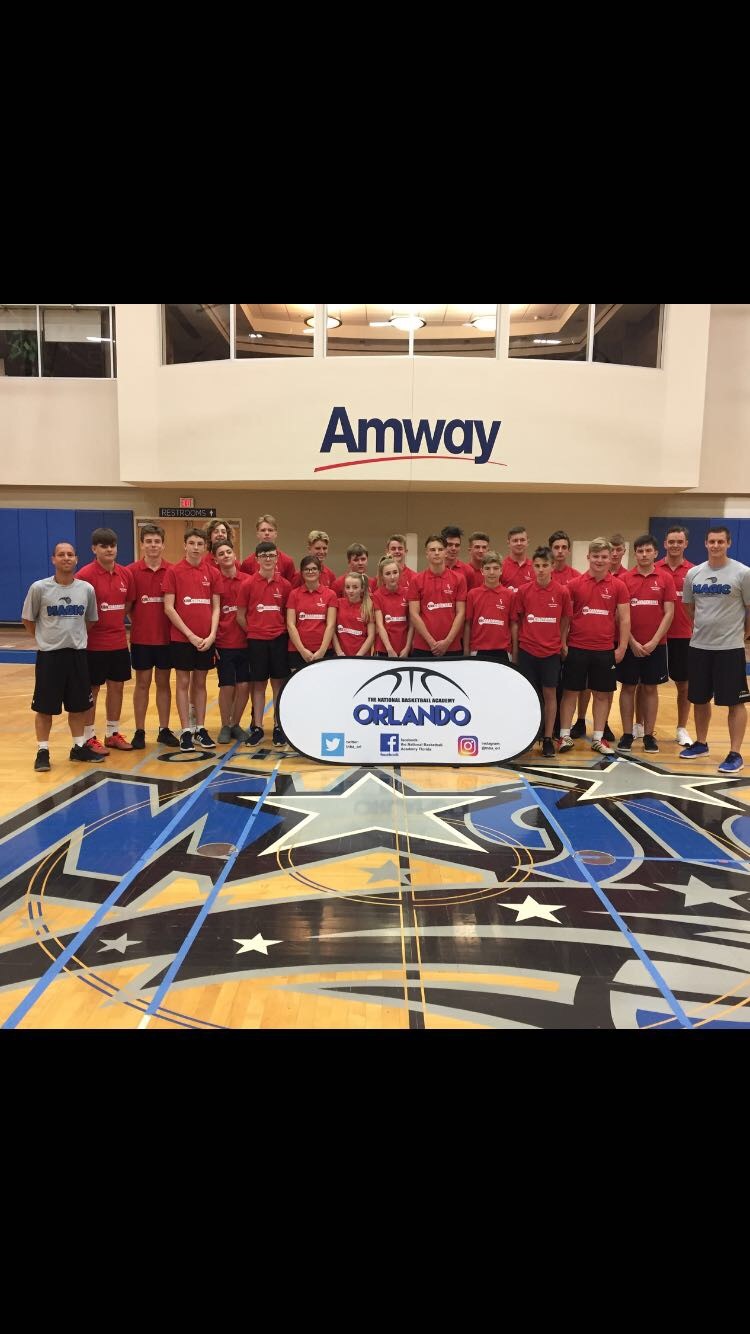 Monday saw us heading to an Orlando Magic training facility for a training session with two Magic coaches. The session was incredible, the head coach was outstanding and his methods were so simple, yet effective. He has coached in 22 different countries and you can see why he works for an NBA club. The students are very lucky to have experienced it, they loved the session and learnt so much. The coach commented that our students had a phenomenal work ethic. That evening we took on Orangewood Christian School in our first set of basketball fixtures. The second team played first, taking on their under 15s and lost 48-8 but Billy Lane scored a brilliant 3 pointer and Tom Narramore won man of the match. Joe Lewis also played well. The first team took on their under 17s including a 13 year old, tipped to play NBA. We were extremely nervous and didn't play anywhere near the level we could and lost heavily 67-27. Donatas Verikas top scored with 16 points and was man of the match. Just two days later we would return to play the same teams, in what would be a massive challenge. Marcus Holt and Freddie Collison also played very well.
Tuesday we went to Aquatica during the day to experience some of the best water rides in the USA, then in the evening we went to Downtown Disney to have a meal at Planet Hollywood and explore the shows and shops. During the meal all the students sang Frozen's "Let it go" at the tops of their voices thinking they would win a prize.
Wednesday we spent time at Orlando outlet malls, searching for lots of deals. The students enjoyed this experience and purchased lots of lovely items. In the evening we returned to Orangewood School to play our final round of fixtures. The second team again played first and they played with smiles on their faces, enjoying the experiences. Although they lost again, they made massive progress from Monday's game, which for most was their first ever game. They lost 43-10, with Ryan Jackson scoring two fantastic three pointers, and Travis Stapleton was man of the match for great rebounding and defensive work. Sam Adamson performed really well and nearly scored basket of the night. The officials commented that the game was great fun and they witnessed things on court they had never seen before. Next was the turn of the first team, who faced a massive challenge. However as soon as they walked on court for the warm up, the attitude was completely different: we changed the tactics on defence and from the start we competed with an outstanding team. We were ahead by as many as six points in the first half and took a 21-19 lead at half time, everyone of the team performing superbly. The second half was very similar with both teams playing well and particularly in defence, our team worked so hard to compete and stop the shots from the opposition as when they shot it generally went in. As the full time buzzer sounded the score was 33-33 so it was 3 minutes of overtime, where, unfortunately, their future NBA star hit a three pointer with 30 seconds to go to end the dreams of an upset. It was an amazing evening, and an outstanding and monumental effort to take the same team that smashed us just two days earlier to overtime. The whole squad was brilliant and worked so hard showing fantastic determination and heart. No one looked out of place, but the starting five were all incredible, with Donatas Verikas scoring 15 and in the first half, particularly, looked like the best player on the court; Jack Lane and Tom Gourley scored 6, Lewis Theobald and Fred Collison 3 each. Lewis Theobald received player of the match for his outstanding work ethic and for marking their best player out of the game. This was such an amazing comeback, and the reason for the tour was to challenge the basketball lads which it certainly did! They showed what sport is all about by reacting so positively to disappointment. Throughout the game, the rest of our tour party sat in the stands cheering the team on with shouts of "Let's go, Herons!" ringing around the gym.
On the way back to the hotel, the atmosphere was amazing on the coach, with the group singing all the way home. When we arrived back, we held a presentation evening, where the 'Players of the Match' awards were handed out and every students received a personalised award.
It was a special and exceptional trip! It was promoted as a trip of a lifetime and it certainly did not disappoint; every student loved the experience and has memories that they will never forget. Throughout the week the students' attitude and behaviour was perfect and I couldn't be more proud of each and every one of them! Every member of the tour party played their part and the atmosphere in the group was incredible. I would like to again thank the tour sponsors for the generosity and the other staff who attend the trip, Mr Saunders, Miss Ward and Miss Palmer, their hard work allowed the trip to run so smoothly.
Mr Stannard – Tour Organiser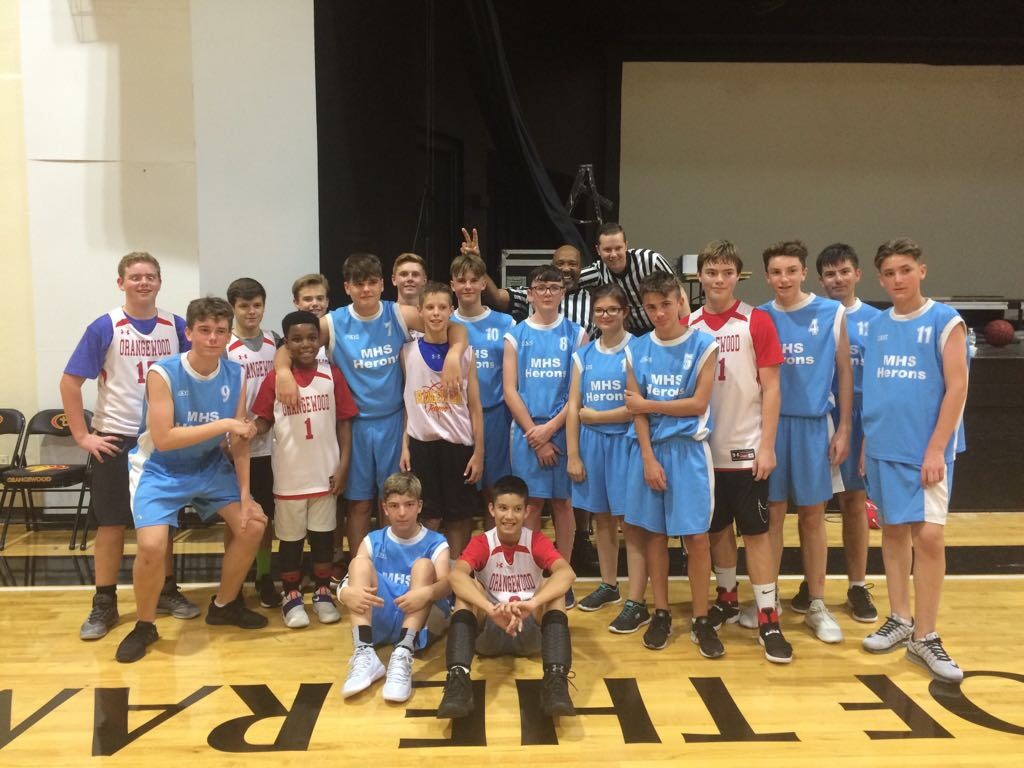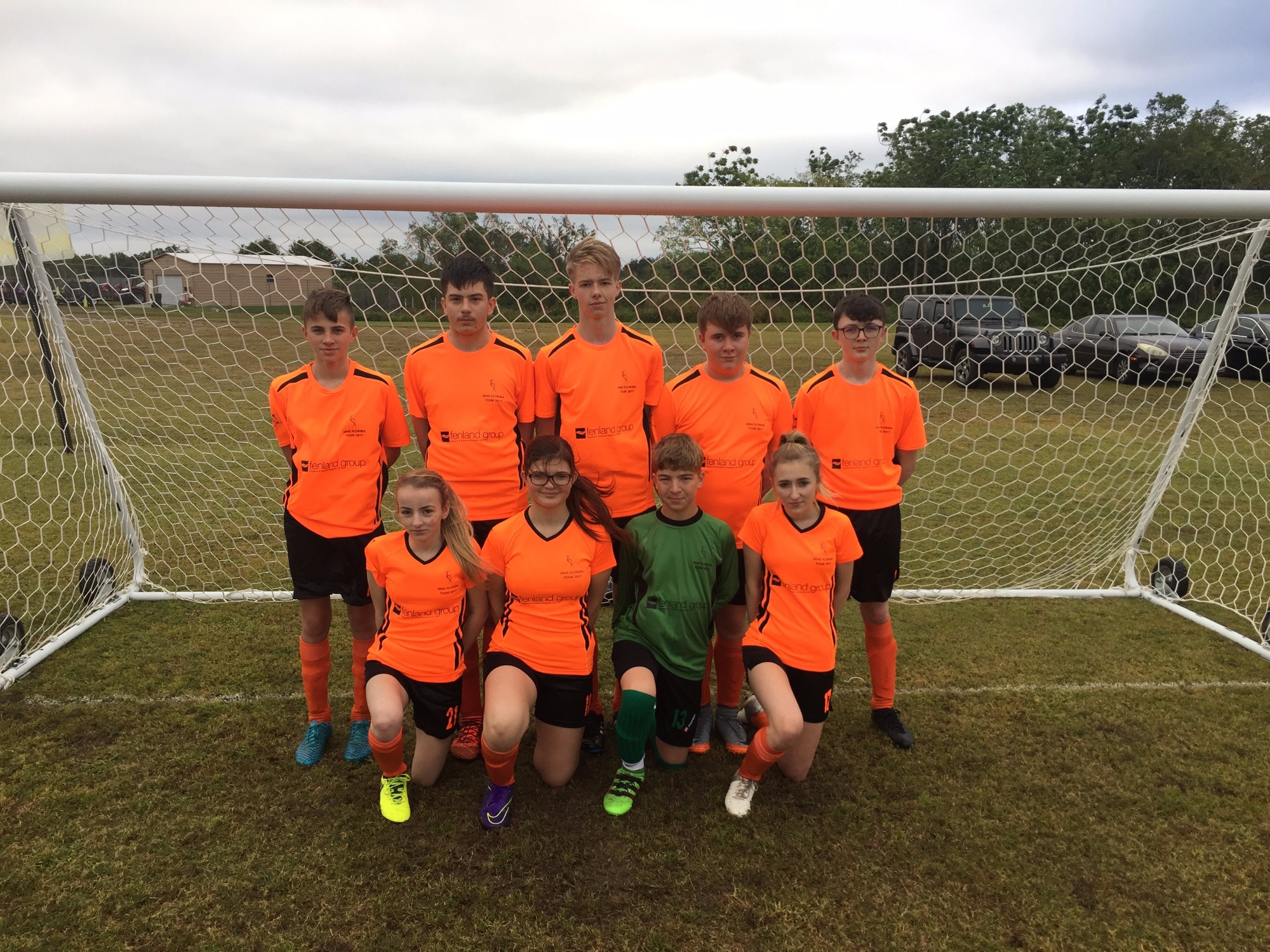 Marshland High School Departing for Florida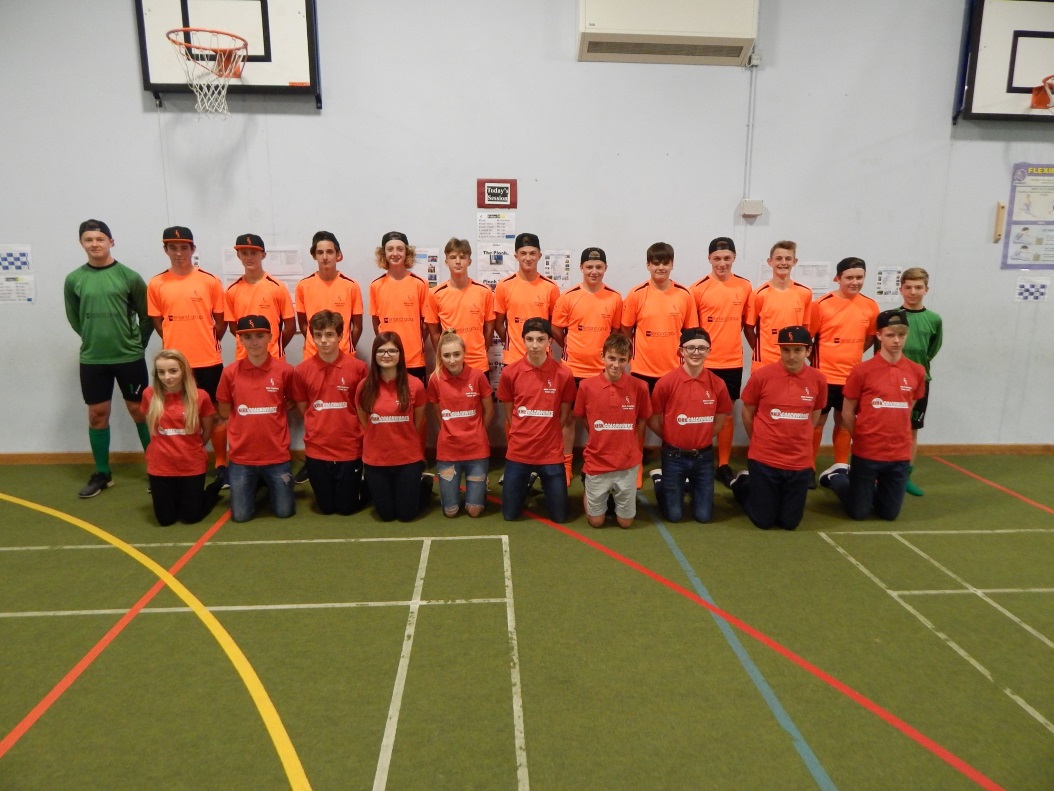 On Friday 27th October 2017, 23 pupils and 4 staff depart for Florida on the Marshland High School PE Basketball and Football Tour. This is a once in a lifetime opportunity as the pupils will experience a live NBA game, watching Orlando Magic v San Antonio Spurs, a live ice hockey game seeing Tampa Bay Lightning play Anaheim Ducks and receive training sessions run by the NBA coaches. Pupils will be faced with challenging situations such as playing the local football and basketball teams, as well as seeing who is brave enough to take on the biggest rides at the water and theme parks. This will be a jam packed week of sporting opportunities and fun, which we hope will inspire all of the pupils to want to develop themselves and their sporting ability further.
We would like to say a massive Thank You to Acme Cabs, Fenland Hygiene and Kirk Coachworks for kindly sponsoring all of the pupils tour kit. All of the pupils have received their 'On tour' shirts, full football kit and snapbacks with their own squad number. The school and the pupils are all extremely grateful for this generous donation as it enables them to look so smart and professional on this great adventure.
U16 girls' Marshland high School V Convent of the Sacred Heart - Hockey District League Match - 9th October 2017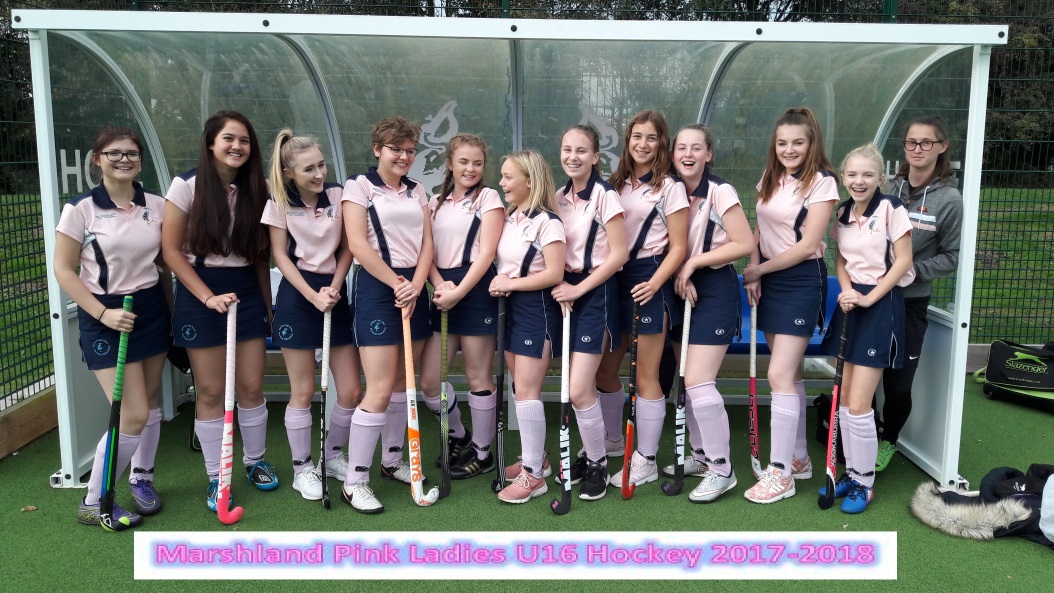 On the evening of Monday 9th October, our Marshland Pink Ladies U16 girl's hockey (first team) started the defence of their league title against a strong Convent team, which was full of club players.
After our arrival and warm up, the match started on the wonderful Pelicans Hockey Club pitch that the club provide for all our matches, free of charge. Our pupils started with aplomb. A neat first move of the match with sharp interchanges between Neve Curson and captain, Georgia Snape provided the first chance for Brooke Harris, who calmly smashed the ball home from close range. Our girls were 1-0 up in just over a minute. Our players raced back to their starting positions with the Convent not really knowing what had hit them.
The opposition went on the attack swiftly, but were supressed by the excellent Kizzy Moxey and the deft touch of full back Agata Rataj. Agata neatly linked up with our attacker Abbie Copping, who skilfully went around her player and found Agata overlapping, sending off another attack. This time Brooke found Georgia Snape who slapped the ball hard into the bottom left corner. 2-0.
Lucie Wicks was now starting to dominate the midfield with tackle after tackle and there was no way through for Convent, try as they might. Any time they did, Erin Jarvis-Lee and Helena Wadlow tided up wonderfully. Our third goal was the goal of the match. A great piece of vision by Georgia sent our fast right attacker, Izzy Downham, away. She beat two players before crossing to Neve, who calmly beat her marker with amazing Indian dribble and saw that Brooke had made a run behind her defender to the far post. Brooke called loudly for the ball and Neve fed the ball to her with a lovely under the arm pass which Brooke tucked away. There looked no way back for a spirited Convent team.
Our next attack saw Neve ingeniously feed the ball out to the right with a marvellous reverse stick pass to Izzy who flew passed the Convent defence, the ball got played across the field to Shannon Chelsom, who was making her debut, and she moved the ball to Abbie, back to Shannon who passed the ball infield to Georgia who saw Lucie make a late run from midfield. Lucie shot, a goal mouth scramble was the result. Shots flying in, their goalkeeper doing well, Lucie shot again, Neve went for it too, the ball ended up in the net.
Another well defended short corner and save from Savanna helped the ball up the pitch for Georgia to fire home from the edge of the shooting circle, after both Brooke and Neve ran away from the goal taking their markers with them and Georgia didn't need the invitation to capitalise. Half time 5-0.
The second half saw wonderful skills on show from everyone involved, both teams had short corners and both teams defended them well. Helena, dominating at the back now, caused another attack. Kizzy coped well and proved quite a force to be reckoned with. Lucie and Shannon were linking well and Brooke popped up with two more short range goals as well as forcing a fantastic double save from their goalkeeper. Shannon went so close (centimetres) for a goal after her strike through a crowd of players from the top of the 'D'. Convent had two more short corners at the end that were dealt with well by the defence and Savanna. The final whistle went and three cheers for the opposition rang out. 7-0 win and top of the league. What a performance for the start of the season and this team has much to look forward to. The school is so rightly proud of you all. A pleasure to coach this wonderful team.