Parental engagement has a large and positive impact on children's learning. We have a number of ways in which you can stay informed and work with us to improve your child's progress. Click on the links below to use one of the vital links set up for your convenience.
Unifrog

Unifrog helps students find their future, bringing all the available information into one single, impartial, user-friendly platform that helps students to make the best choices, and submit the strongest applications.
To find out more and to login please click on the link below:
https://www.unifrog.org/sign-in
Cashless Catering

We operate a cashless catering system in our school canteen which eliminates the need for pupils to carry cash throughout the day, thus reducing the risk of loss. Our till payment system is biometric, using your child's thumb print on a scanner, meaning no special equipment, cards or cash need to be carried by children.
Any amount can be paid into the child's account, and any money spent on food and drink will be deducted on a daily basis. Free school meal entitlements are automatically allocated daily. Please note that any monies not spent from the daily free school meal allocation will not be carried over to the next day.
We have two payment options available to you – either online via Parent Pay, or coin and note payments at the pay-point near reception. Parent Pay should also be used to pay for school trips and other activities.
To comply with current legislation we operate an "Opt-In" policy meaning you must complete the Cashless Catering form in your Marshland High School Data Collection booklet. If you choose not to have your child registered on the Biometric System, a system generated 4-digit PIN code will be allocated. Please note that the PIN codes do not have the same level of security, and it will be your child's responsibility to remember the code and keep it secure at all times. The school will not accept any liability for misuse of the PIN code.
Frequently Asked Questions:
What is Biometric?
A digital method of identifying an individual. In this case, a scan which reads between 50 & 130 points on the finger/thumb. It is not a fingerprint and is for cashless payment use only.
What methods of payment can be used to credit an account?

Money can be credited to an account in one of two ways:
Online payments - To make a payment online, please go to the school website and select the online payments link to make an electronic payment via Parent Pay.
Cash payments at Pay Point – sited next to Reception. Top up accounts by the child placing their finger/thumb on the sensor and inserting cash. However, please note that the online payment is the most efficient method, as the pay-point will only be switched on before school and during break and lunchtimes. As a result, there may be a queue to use this facility. The machine only accepts:
Notes - £20, £10, £5
Coins - £2, £1, 50p, 20p, 10p, 5p – Copper coins (2p and 1p) are not accepted.

Can Money Be Withdrawn?
Once an account has been credited, money cannot be withdrawn and must be spent on meal/break services.
Over the next 18 months we will be phasing out the Pay Point machine and moving entirely to a cashless system via Parent Pay.
To log in to the cashless catering payment system please
click here.
Parent App

SIMS Parent App provides easy access to important information and about your child's school development and progress. Once enrolled, access is provided to our parent app and website showing:
Attendance, behaviour, and achievement
Key dates including School term, Inset dates and contact details at the click of a button
Pupil report
Notifications and reminders of important information
Your contact details, which you can update in case of emergency
Information on all your children, if you have more than one attending Marshland
Getting started with the SIMS parent app:
Complete the parent app section in the Marshland High School Data Collection booklet
We will send you an activation email, simply click on the link from your tablet, PC or smartphone to activate your account. If you do not receive an email and would like to be part of this app, then please email parentapp@marshlandhigh.co.uk. You will need to include; your name, your child's name and child's form in the email.
You can then login using your normal Facebook, Twitter, Google or Microsoft username and password.
From your smartphone or tablet, download the app from the Google Play or Apple App store – search for SIMS Parent.
From a PC or Windows phone, login online at www.sims-parent.co.uk
Please note that your activation email is unique to you and should not be used by anyone else. If you require an additional login then please contact the school.
Your activation email will expire after 14 days if it is not used, please contact the school if you require a replacement after this date.
To log in please click here.
ParentPAy
ParentPay offers you the freedom to make payments whenever and wherever you like, safe in the knowledge that the technology used has the highest internet security available. You have a secure online account, with a unique user ID and password. You can change these to something you will easily remember and merge accounts of 2 or more children.
Making a payment is easy and simple. ParentPay holds an electronic record of your payments to view at a later date. No card details are stored in any part of the system. You can make online payments for school meals straight away. Please click on the link opposite, enter your username and password today.
For any queries please email: finance@westnorfolkacademiestrust.co.uk

To log in please click on the ParentPay icon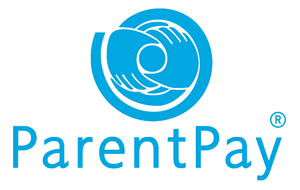 Parent Evening Booking System
Allows parents to see teachers' available parents' evening appointment times on one screen and choose a time that suits them with ease. Once booked, parents receive an automatic confirmation of the appointment.
If you have any queries then please contact the school
To log in please click here.
parent View
Parent View gives you the chance to tell Ofsted what you think about Springwood, from the quality of teaching to dealing with bullying and poor behaviour. The survey can be completed at any time; you don't have to wait until the school is being inspected.
To log in please click here
Show My Homework
Record, track and monitor homework at Marshland High School.
This online tool and app allows parents to keep track of homework, by providing a deeper insight of tasks set, as well as submission status and grades. We hope that it helps with student's organisation, time-management and keeping on top of workloads. You will have:
24/7 access.
View quality and quantity of homework.
Translation into over 50 languages.
Apps available for iPhone, iPad, iPod Touch, and Android devices.
Receive automated notifications before homework is due.
You will be provided with login details to your personal account, ready-linked to your child's homework calendar.
Simply visit Show My Homework and follow the links to logon and view your child's live homework calendar.
Instructional videos are available on the Show My Homework website to find out more and email support is available from help@showmyhomework.co.uk. If you'd like to get in touch with the school or provide feedback, please contact office@marshlandhigh.co.uk via email.
To log in to Show My Homework please
click here
Price and Buckland
Please click on the link below to purchase school uniform on line from Price and Buckland.
Price and Buckland
Easyfundraising - WNAT fundraising Link

If you shop online, you can raise FREE donations for West Norfolk Academies Trust which will benefit all our schools and students.
easyfundraising® is the UK's biggest charity shopping fundraising site which is simple and free to use, with nearly 4, 000 shops and on line retailers to choose from which include big names like Argos, Amazon, Ebay, Marks and Spencer and Sainsburys.
All you need to do is click the easyfundraising link below which will take you direct to our support page, sign up and start shopping!! The retailer will then make a small donation to say thank you.

Please sign up and support us