Appeal for instrument donations to help teach pupils across West Norfolk.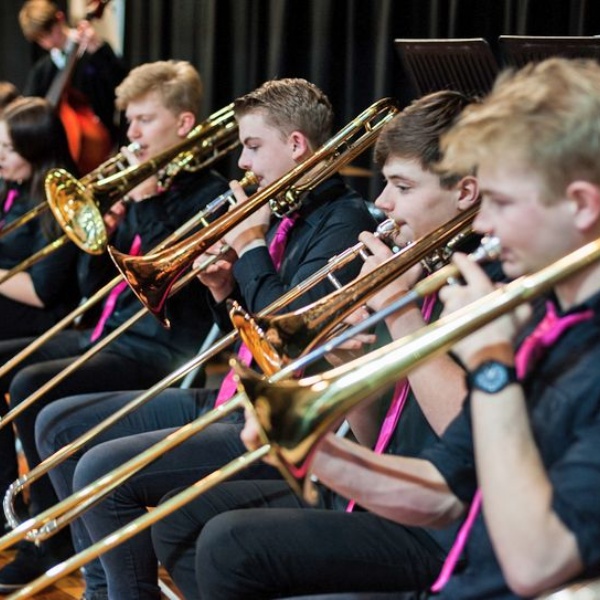 Have you got a guitar gathering dust or a clarinet in the corner? Perhaps there's a forgotten French Horn or an unloved euphonium lurking in your loft which could help young musicians across West Norfolk.
A plea for instruments has been made by the West Norfolk Academies Trust which is aiming to bring music tuition to every pupil in the area, irrespective of the school they attend.
"We know how important music is and what a difference learning an instrument or joining a choir can make to young people. Music provides an outlet for creativity and many studies have shown a correlation between learning an instrument and academic success," said Andy Johnson, Executive Headteacher.
The trust is also hoping for financial donations and support from local businesses or philanthropists which would go towards the project.
Springwood High School, a member of the Trust, already offers a range of music options to its students and has a number of bands and orchestras along with its own Cantabene choir which took part in the Music for Youth Proms at the Royal Albert Hall in November.
With a Big Band, Concert Band and the Springwood Nineties Experience already established, the range of music on offer is something the Trust would like all children to experience.
The Trust is working towards offering music tuition to all children in West Norfolk and is hoping financial help as well as practical support will allow it to continue spreading the benefits of music.
"We have been very well supported by the Norfolk Music Hub, but we are keen to encourage financial donations from local businesses or philanthropists who would be able to help our project. If anyone has any instruments they no longer use and could donate, they would be very welcome as well," said Mr Johnson.
The Trust also offers the Starter Band for children learning woodwind, brass and stringed instruments. It meets at Springwood High after school on Monday and for further information contact Sam Simms on 01553 773393.