Emergency Road Closure at Walpole Marsh - 30th October 2018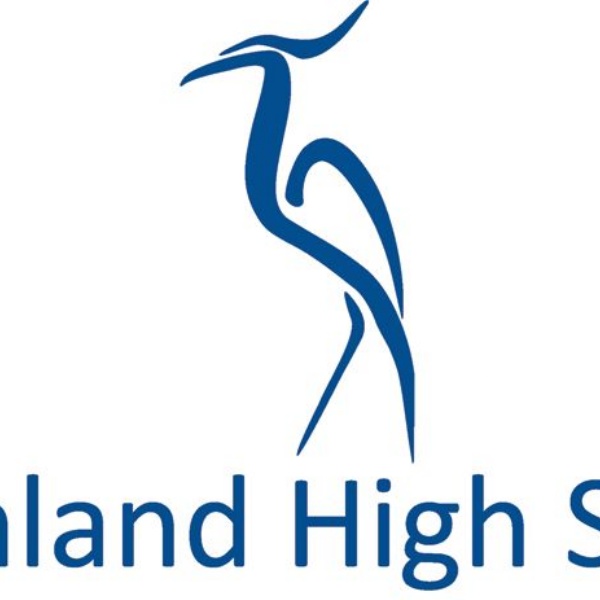 We are aware there is an emergency road closure at Walpole Marsh which is affecting Bus 1's journey to and from school. This is due to a burst water main. The closure is expected to be until the weekend.
The bus is therefore unable to serve the Walpole Marsh loop as normal so please be aware that from this afternoon (Tuesday 30h October) students in this area will need to get to either of the stops indicated on the below map by a blue dot. The rest of the route before and after this will run as normal.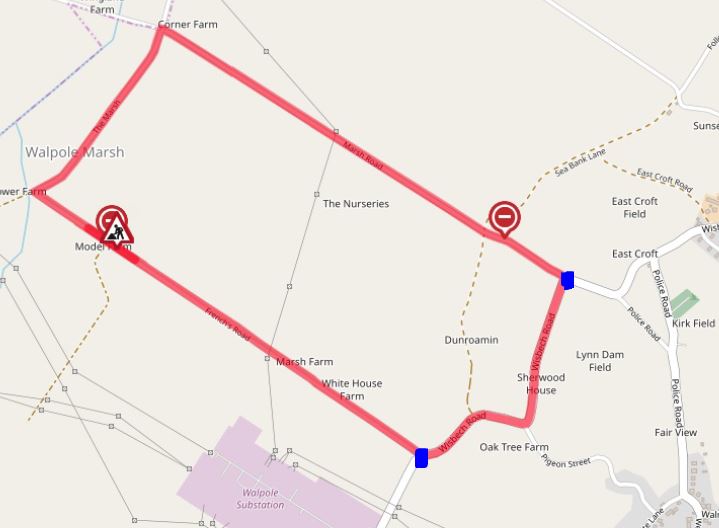 Norfolk County Council apologise for the short notice and any inconvenience caused but unfortunately it is an emergency closure so there was no warning that this would happen.
Many thanks for you co-operation in this matter and if you have any queries then please do not hesitate to contact the school or the Travel and Transport Co-ordinator on the below:
Mary Todd,
Travel and Transport Officer
County Hall, Martineau Lane, Norwich, NR1 2SG