Mixed ages make music in West Norfolk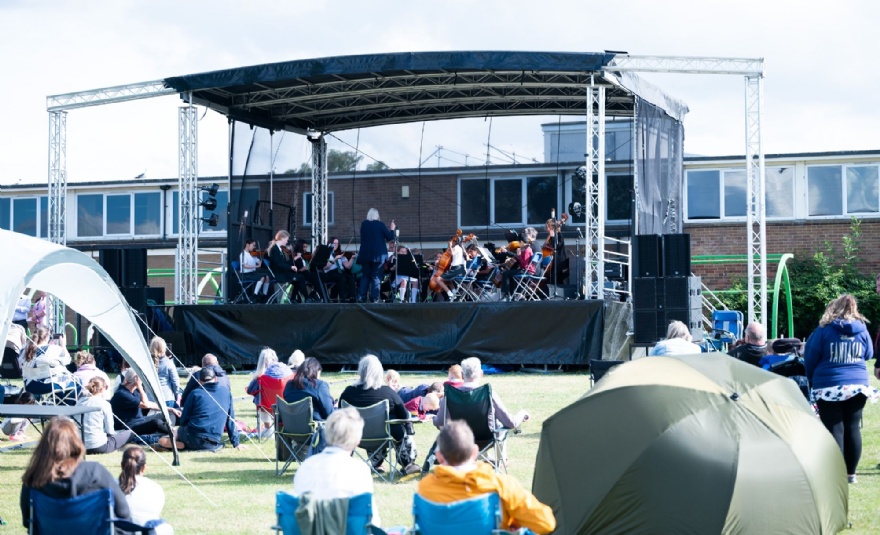 Musicians from our primary schools across West Norfolk had the opportunity to perform with their older peers when they came together for a concert.
Staged by the West Norfolk Academies Trust, the event saw the children join students from three of the Trust's secondary schools. Their performance followed a WNAT Instrumental Workshop where the younger musicians learnt and practised the pieces they were then to perform.
Robin Norman, Director of Music at WNAT, said: "Following the conclusion of the incredibly successful primary workshop and performance, the audience were treated to performances from the four WNAT Transition Ensembles.
"At the present time there are four ensembles based at Smithdon High School, St Clement's High School and Springwood High School, but a further one will be added at Marshland High School in the autumn.
"These ensembles bring together older primary students together with Year 7 and 8 students in the secondaries. In doing so, the younger people get to know the music set-up in their prospective secondary school, and also get to know the music teachers.
"They also get to meet older musicians at the school and make new friends, thereby making the idea of transition less daunting – but, alongside that, they are making wonderful music together."
The mixed groups performed on a professional stage at Springwood to an audience of family members and friends, and were able to showcase what they had learnt, as well as listen to others perform.
"It was a wonderful celebration of cross-key stage work and we look forward to seeing how these ensembles progress next year," continued Mr Norman.
"Music is central to the ethos of the Trust, and it is an important part of our transition from primary to secondary. Playing music in an ensemble with others of different ages can be a huge part of the learning process, sharing ideas and just enjoying making music.
"That is why the Trust supports transition ensembles where primary and younger secondary musicians come together."
He added: "If you have a child who plays an instrument that is in primary school and will be joining a WNAT secondary in the next couple of years, please contact the relevant secondary for more details on how they can get involved in these ensembles."