Marshland High School's space cadets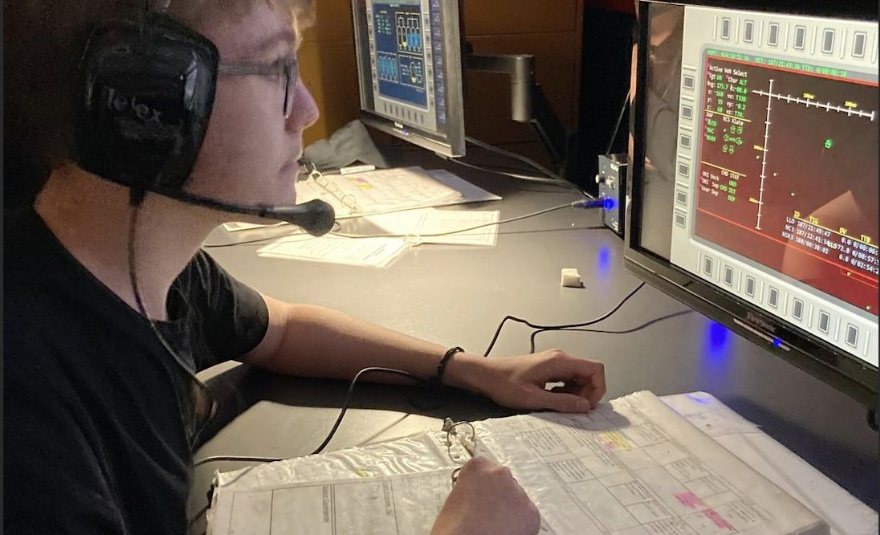 Two of our students enjoyed an 'out-of-this-world' experience when they spent a week at Space Camp in the USA, meeting NASA scientists and astronauts, and even designing their own rockets.
The Year 9 duo were picked from hundreds of applicants from across the globe to take part in the Space Camp programme, which has graduated more than a million cadets since it began in the 1970s.
Harry White and Gabi Wilkon were among just four UK students chosen to attend, and were put forward by the Jon Egging Trust, with their trip fully funded by the Northrop Grumman Foundation.
The intrepid pair travelled to the Space and Rocket Centre in Alabama where they stayed in purpose-built dormitory 'habitats' with fellow students from countries including Poland, South Korea, Australia and Japan.
Working in four groups of 25, they spent the week learning about the history of space travel and rockets – from thirteenth-century Chinese fireworks, to modern-day NASA space programmes Mercury, Gemini, Apollo, Space Shuttle and Artemis.
They visited Saturn V, which took Buzz Aldrin, Neil Armstrong and Michael Collins to the Moon in 1969, and were introduced to some key space industry figures.
"We had the privilege of speaking to a real rocket scientist, Jill Eskew, who worked on the solid rocket motors and the space shuttle programme," explained Harry.
"We also got to meet astronaut Captain Robert L 'Hoot' Gibson, who flew four of the space shuttles."
As well as studying the theory, the young cadets experienced the science for themselves, making their own working rockets and testing some of the space training equipment, including the Moonshot launch-drop ride, which simulates take off in a rocket, and a one-sixth gravity chair that replicates conditions on the Moon.
"The programme is run every year, and the schools are only allowed to send pupils every five years, which enables other schools to be part of this amazing project," said Claire Whitehouse, Assistant
Headteacher.
"Entrants needed to be Year 9, to be high performers in science, and to be interested in space engineering as a future career. The purpose of the training is to increase the awareness and quality of space science experienced across the world, and to popularise the study of space and space exploration."
"After a great week, it all came to an end, but I've come out with new friends, new memories, and a step closer to my dream of becoming an aerospace engineer," continued Harry.
"This was a great opportunity," agreed Gabi. "I now even have contacts of many scientists that reside in the UK. This experience is definitely going to shape my future. It was great fun, and, if I could, I would definitely repeat it."
"This was an incredible opportunity for each of our Marshland High School students," added Mrs Whitehouse. "They were both thoroughly enthralled with their time at Space Camp.