One of our students wins Cambridge writing contest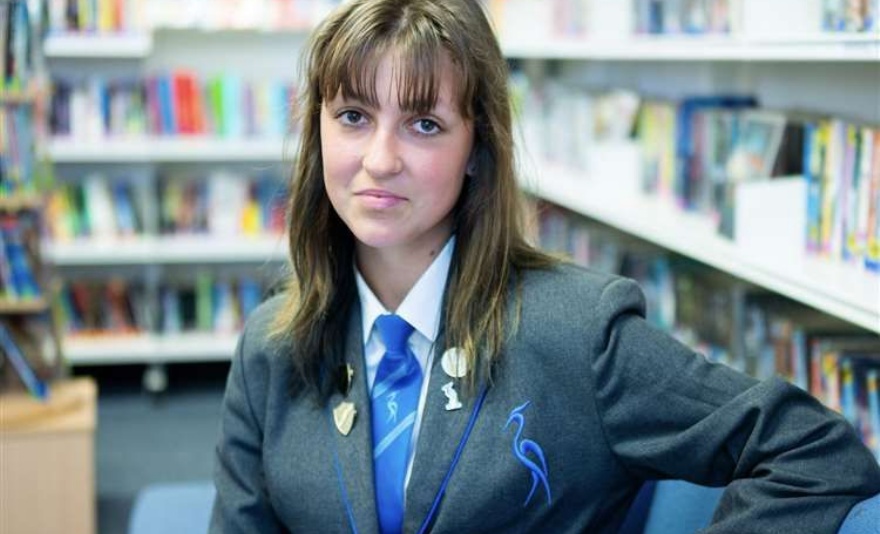 A talented young writer from our school has won first place in a prestigious writing competition, while three other students were runners-up.
The Year 9 students were among 42 in their year group who took part in an essay writing competition as part of this year's University of Cambridge Festival of Reading and Writing.
The contest was open to students in Years 9 to 13 at schools across the country, and required entrants to read a short story and then write an essay examining the different perspectives in the piece.
Auguste Nakraseviciute was awarded first prize, while fellow students Kayleigh Begley, Finley Morby-Jones and Sienna Miller all achieved runner-up positions in the contest.
"The short story they read is called 'Scrimshaw' by Eley Williams," explained Head of English, Jenny Maddocks.
"It was part of the shortlist for the BBC National Short Story Award and is about the trials and tribulations of late-night testing and long-distance relationships. Students had to write an essay of between 500 and 750 words exploring individual perspectives in their chosen short story.
"It encouraged creative thinking, clear writing and interesting ideas. They had to explore how the writer had used language, structure and form to create these meanings."
Winner Auguste received a £50 Amazon voucher, while the three runners-up each received a £20 Amazon voucher.
"I was shocked, I didn't believe in my English ability, but now it has boosted my confidence that I am good at English," said Auguste.
Kayleigh, Finley and Sienna agreed that the competition had "boosted confidence" and said it was "nice to be recognised this way for having done good work".
In addition, all 42 students who entered the contest received a certificate and goody bag for taking part, along with an invitation to visit Cambridge University to experience life on campus at the famous academic institution.
"These kinds of competitions are hugely important for the students in building up their confidence and wider aspirations beyond Marshland," added Mrs Maddocks.
"They also help to build positivity in the school and community, as well as developing links with these institutions, which lead to further opportunities for our students."