Sporty Spanish trip for Marshland students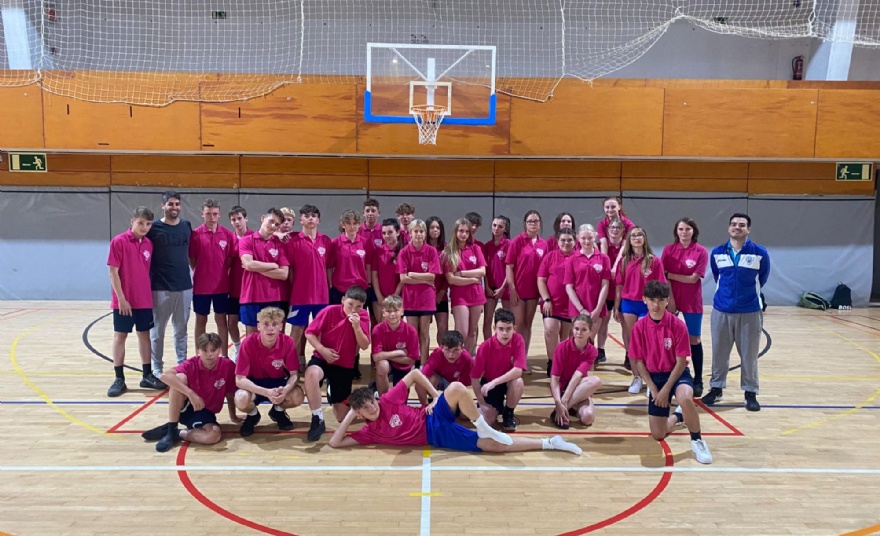 A group of sporty students enjoyed the trip of a lifetime when they travelled to Barcelona to play basketball and hockey – as well as experience the Catalan capital's famous sites.
The 34-strong group from our school had the chance to make lifelong memories when they travelled to Spain for the popular trip
Dominic Stannard, Head of Character and Culture and organiser of the trip, said: "This has taken place for over 20 years. Trips like this are extremely important, as it gives students brilliant opportunities, not only in a sporting context, but culturally it allows them to develop their character and, most importantly, make lifelong memories."
The group faced their first sporting challenge when they played basketball against Barcelona club UE Barbera.
Although both our First and Second Teams lost to their more experienced opponents, Ollie Veal and Millie Chapman were singled out by Mr Stannard for their outstanding performances.
The hockey matches also took place in Barcelona, this time against Club Illuro, where the teams were again outplayed.
"Both our teams lost but, again, they had very limited experience and for most it was their first ever game of hockey," explained Mr Stannard.
"Both our goalkeepers were superb and won player of the match – Katie Dalton and Louis Avis. The students never gave up against such strong opposition – they all showed great perseverance and improved as the games went on."
Outside the sporting arena, the Year 8, 9 and 10 students were able to explore Barcelona, with trips to Marineland, Waterworld and the zoo, as well as time to relax at the beach and hotel pool, karaoke, and a post-hockey barbecue.
Ollie Veal, 14, said of the trip: "It was good and I really enjoyed it. The best bit was the basketball – I loved learning new skills."
Amelia Walters, also 14, agreed: "The sport was challenging but it was still enjoyable at the same time," while 13-year-old Rob Dale said, "The trip was amazing – the best bit was the drop slide at Waterworld.
"I really enjoyed it. The people of the trip made it," added Isla Attershall, also 13. "You can go on holiday, but rarely get to go away with 30-plus others. It was such a great experience."