Our students put on Prom night style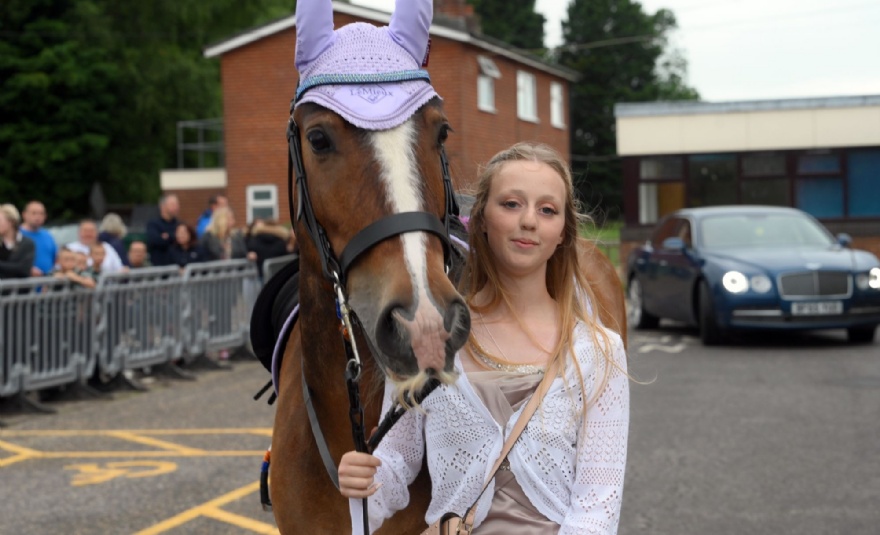 The Class of 2023 arrived in style at their annual Prom, with an eclectic assortment of transport assembling outside the event.
As well as being chauffeured in sleek sports cars and vintage vehicles, some of the Year 11 students attending the school's annual leavers' event arrived by tractor, SUV, rally car, golf buggy and even horse-drawn carriage.
One ball-gowned graduate rode into the school grounds on horseback, while another drove up in a lorry cab festooned with ribbons and balloons.
The party-goers sported an equally diverse and colourful range of evening wear, with suits, cocktail dresses and full-length gowns all putting in an appearance.
The 2023 cohort spent the evening celebrating with music and refreshments, and they were joined by members of staff from the high school.
Prom photos can be viewed here.