Marshland students excel in World Maths Day challenge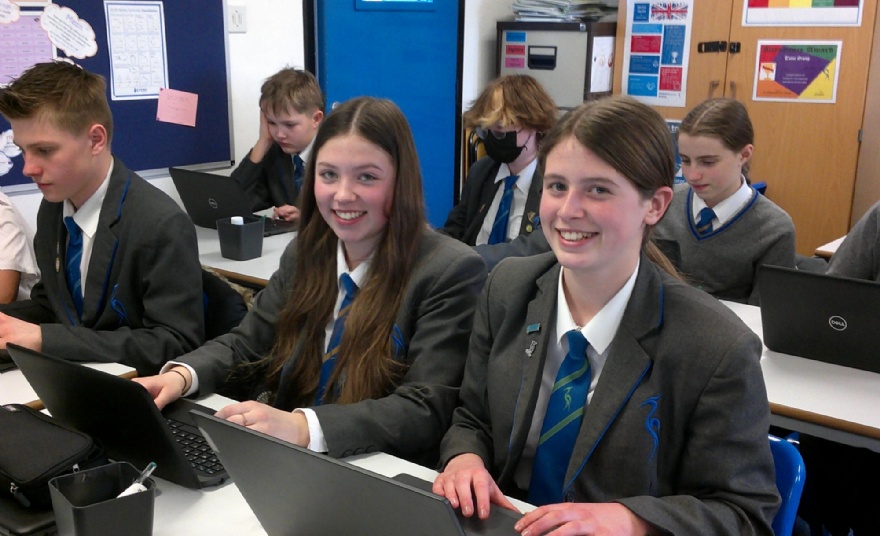 A group of our gifted mathematicians showed off their skills when they took part in this year's World Maths Day – with one of our students reaching the top 10 of the global rankings.
Some 90 pupils in Key Stage 3 competed in the worldwide educational event, which saw them complete mathematical puzzles, questions and challenges to accumulate points.
Their efforts saw Marshland High ranked an impressive 37 out of 101 schools participating worldwide, while 14-year-old Auguste Nakraseviciute achieved eighth place for her outstanding work in several of her challenges.
Mathematics teacher and Year 10 form tutor Claire Gibson organised the school's participation in the event, with help from Marshland's Year 10 maths ambassadors and our head teacher, Craig Jansen.
"All the students worked tirelessly during the day, with 30 students working well into the evening," said Mrs Gibson.
"Mr Jansen kindly supported their road to success with pizza and drinks during the evening session."
She continued: "All of their hard work has been rewarded by achieving 37th place overall out of 101 schools across the world that took part. Augusta achieved an astonishing eighth place in the world for several of her challenges throughout the day.
"She is a very gifted mathematician, and was smiling from ear to ear and beaming with pride. She loved representing the school, herself and female mathematicians."
It was the first time Marshland had taken part in the event.
"As a school, we were thrilled to take part in World Maths Day this year," added Mrs Gibson.
"Students demonstrated their love of mathematics and their drive to achieve their very best. The enthusiasm and hard work of all our pupils who took part is a tremendous source of pride for Marshland High School."