Marshland 'marks' World Book Day in style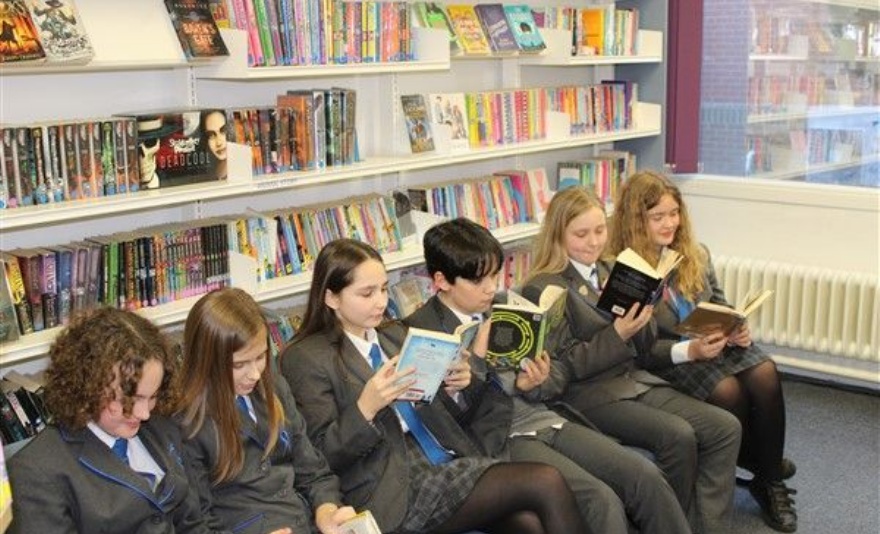 Marshland got creative when it came to celebrating this year's World Book Day.
Our school, which is a member of the West Norfolk Academies Trust, set the students a variety of creative tasks in the two-week run up to the day, including making their own covers for their favourite books, and designing their own bookmarks.
A winning bookmark design was then selected from each year group, before an overall winner was chosen to be professionally printed for use in our school library.
Other activities included a reading quiz, with the answers to be found within the library, and a 'Guess the Teacher' competition, where around 20 staff members' faces were obscured by books so that students could guess the identities.
There was also a whole-school World Book Day assembly, along with 'Blackout Bingo', a WNAT initiative challenging students to read books from 25 different categories by the end of the year to complete a bingo-style sheet and win entry into a prize draw.
Marshland's Key Stage 4 English Co-ordinator and Literacy Lead, Joe Clark, commented: "World Book Day marks the opportunity for students and staff to celebrate reading and the joys it can bring.
"The day provides everyone the chance to pick up a new book and read – which is hugely important to students' academic success."