Putting mental health in the spotlight for our students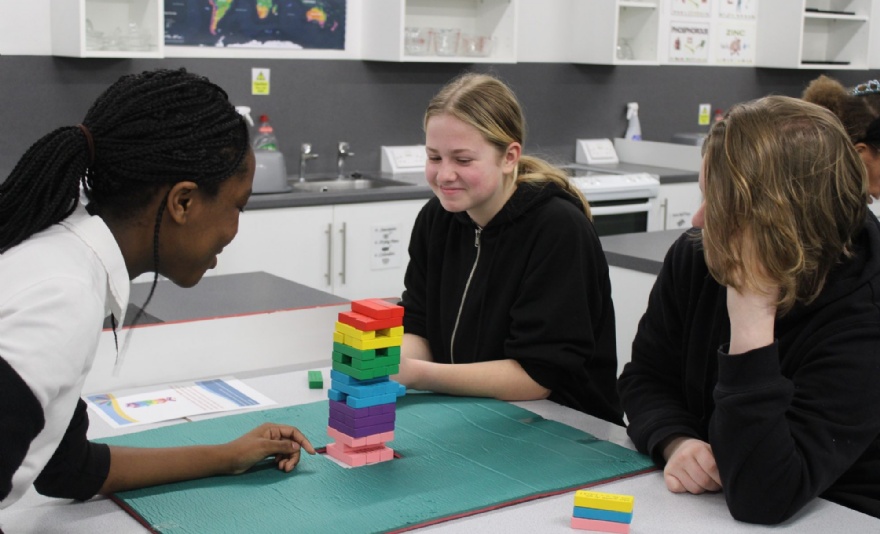 With a recent report claiming mental health disorders in children and young people are increasing, we are going above and beyond to protect our students' mental wellbeing.
Around 150 Year 9 students at our school spent a day dedicated to learning about mental health and ways to support and discuss it – with the help of our new counsellor, Lucy Wright.
Lydia Beatty, head of PSHE, said: "Super Learning Day is a day when students don't have their regular, timetabled lessons and instead do various activities to extend their curriculum.
"Year 9 had a whole day of learning about mental health, and about discussing strategies to help.
"Marshland has recently employed a full time counsellor, who meets with students to support them with their mental health, and she ran a session where students could learn about conditions like anxiety and depression – the science of mental health.
"Students also had sessions where they discussed mental health stigma and strategies for how to talk about mental health more."
Miss Beatty continued: "We did the first Mental Health day in 2017, so it is well embedded into our PSHE programme.
"The purpose is to ensure pupils understand their own mental health and that of others, and feel empowered to reach out for help and help others. Half the day was spent looking at strategies students can use to help their own mental health.
"This included pendulum painting in art, where pupils problem-solved in teams to produce their own piece of artwork, and an introduction to taekwondo to look at how physical activity can help mental health.
"They also completed a carousel of mindfulness strategies, including sensory activities and a friendship game, which was designed to improve their connections to others."
The recent Mental Health of Children and Young People in England report stated that 18 per cent of seven to 16-year-olds had a 'probable mental disorder' in 2022 – up from 12 per cent in 2017.
Headteacher Craig Jansen said: "Nationally an increasing number of young people are struggling with their mental health and emotional wellbeing.
"Often these difficulties can become barriers to students being able to engage successfully with their learning, and sometimes can be a barrier to them attending school.
"Mental health services to support young people with their mental health are simply not fit for purpose, and many young people are either told they do not meet the threshold criteria or that the waiting list to be seen is anything upwards of a year.
"As a consequence, Marshland High School, recognising there are unmet needs, has sought to employ their own qualified mental health practitioner to support their students."