Millions of steps for Marshland walkers​​​​​​​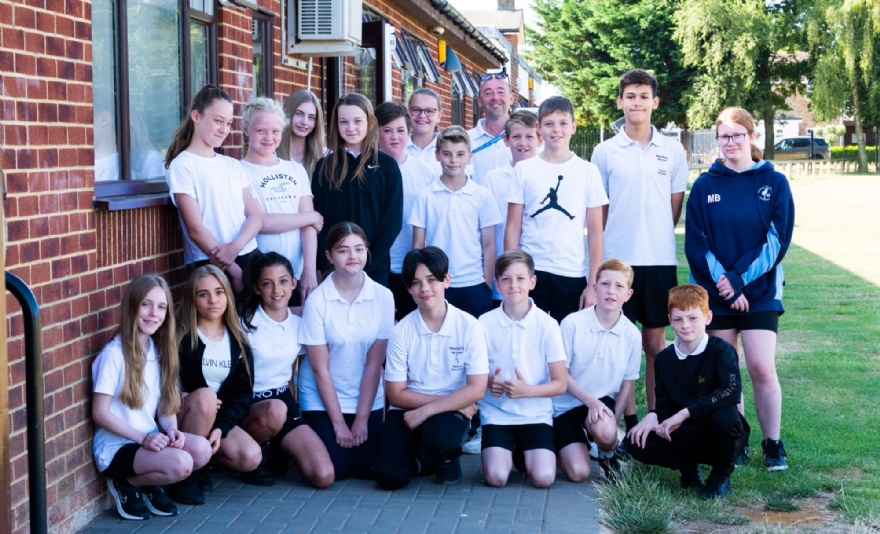 It's no mean feat to walk from Land's End to John O'Groats, yet a group of our students have completed more than three times the distance in a month!
In an effort to boost fitness levels and encourage a more healthy lifestyle, we launched a Walking Club, which took place every lunchtime from April to May, and saw 567 participants clocking up over 10 million steps.
On each of the 24 days, an average of 188 pupils took part, supervised by a member of the PE staff, meaning more than 68 per cent of our school participated in the walks, which took place on the school field. Participants were logged at the start of each walk, and rewarded with points for their tutor groups at the end.
An impressive total of 4,538 individual walks meant that pupils covered a staggering 2,710 miles between them – more than three times the length of Great Britain, and four-and-a-half times the length of England.
Head of PE, Paul Swinburn, was behind the initiative, and intended it to appeal to a wide range of pupils, and to promote inclusivity and friendship, as well as health.
"Walking Club was designed to get lots of people immersed into taking part in something at school," he explained. "There were no barriers, and I tried to make it an inclusive club. Everyone could join in and get the same rewards. I wanted to get the pupils to de-stress and to take time out to talk to each other, and many pupils would start waiting for others to come and walk with them. Walking is also really great for pupils' health, as weight-bearing activities are so important for children between 11 and 16 years of age."
His intentions paid off, with many walkers mentioning the social side of the club.
"I liked that I could find friends to chat to whilst we were walking that I didn't necessarily see during lessons," said Alyssa, whilst fellow pupil Macey agreed: "It gave me a chance to find a new best friend, and we did all the walks. I like the routine of it – every day it was there for us."
The club was so popular that there are plans to run it again next year – and some of the pupils and staff have continued to walk regularly during their lunch breaks.
"I was so proud to get this club up and going after all the unrest with the pandemic," added Mr Swinburn. "Hopefully it will become a fixture in the school calendar."