West Norfolk District Basketball Tournament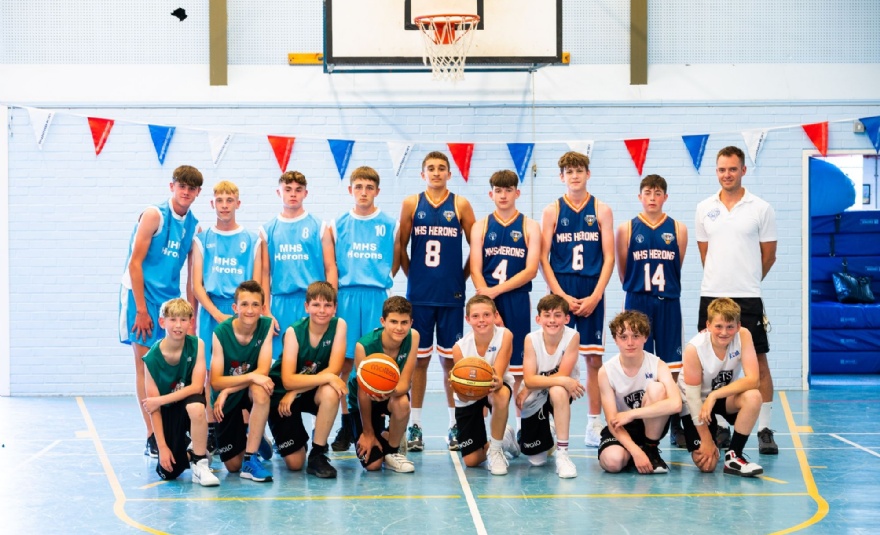 There has been further cause for celebration at Marshland High after our basketball teams completed a clean sweep of competition wins.
Following the success of our Year 7 and 8 sides, Year 9, 10 and 11's teams have also triumphed in the West Norfolk District Tournament.
Year 9 faced King Edward VII Academy in a challenging final that saw them win 6-2, while the Year 10 team beat Kings Lynn Academy 8-0, and the Year 11 players, also playing King Edward VII, won 5-2.
Year 10 students Adam Lukosevicius and Grantas Domku impressed competing in both their own age category and for the Year 11 side, scoring impressively in both finals for Marshland.
The success of these three year groups also followed both Year 7 and 8 teams making it to the Junior National Basketball Association's (Jr NBA) Eastern Conference Semi-Finals, winning every one of their matches to qualify.
The Year 8 team were defeated 44-11 by Westley Middle School from Bury St Edmunds and the Year 7 team lost to St Thomas More High School from Southend 103-22.