Year 8 basketball teams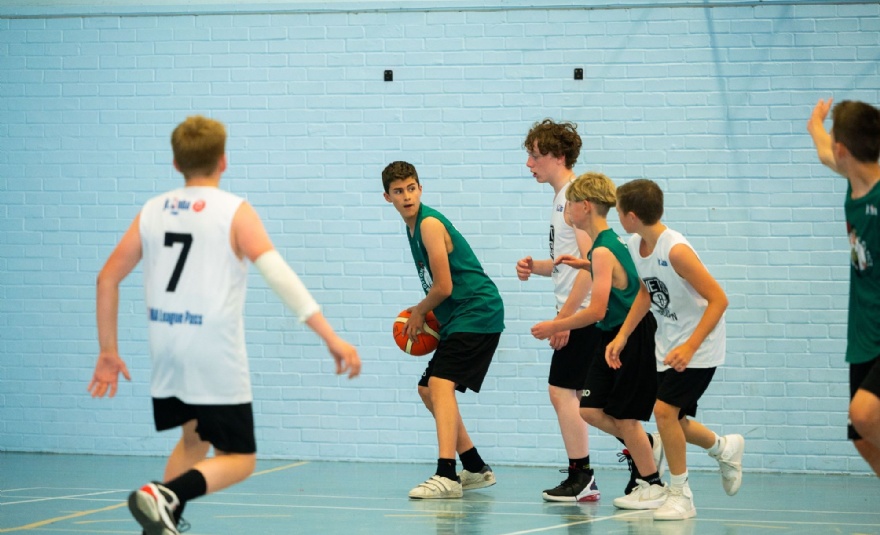 The sporting accolades continue at Marshland High with one of our Year 8 basketball teams finding a winning streak.
The Year 8 B team saw off all challengers to triumph in the West Norfolk District Tournament winning seven matches and drawing one to take the championship with an impressive 66 points.
Top scorers for the team were Dovydas Vaitiekunas, with 30 points, and Gustavs Jonkus with 22.
The Year 8 A team finished sixth, winning two of their tournament matches, drawing three, and losing three, with Reece Dennis and Joseph Gant named their Players of the Tournament.
Hot on the heels of their success, the Year 8 B Team then followed in the footsteps of their Year 7 counterparts and also made it to the Junior National Basketball Association's (Jr NBA) Eastern Conference Semi-Finals, winning every one of their matches to qualify.
The Jr NBA competition was organised by England Basketball and based on the National Basketball Association in the USA. Schools competing represented the 30 NBA teams, and sported their colours, with Marshland High's Year 8 team playing as the Brooklyn Nets.
They faced Westley Middle School from Bury St Edmunds in the semi-final and were defeated 44-11. Josh Jones, Harry Laver and Dovydas Vaitkunas were recognised as Marshland's Players of the Match.
"It was a massive challenge," said teacher Dominic Stannard after the game. "Westley were a brilliant team. However, our boys never gave up, and showed resilience and perseverance. We want to thank England Basketball for facilitating the Jr NBA and inspiring so many youngsters to experience the sport for the first time."