Year 7 Basketball Players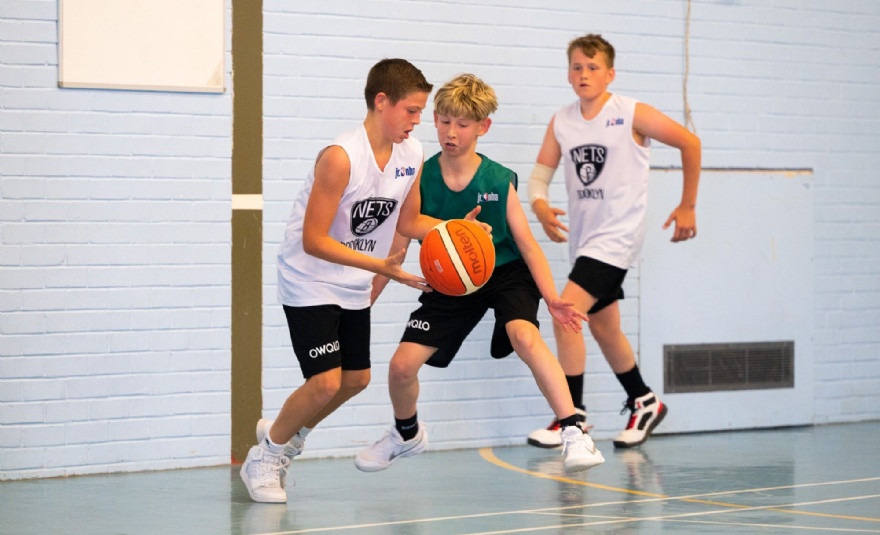 Our Year 7 basketball players have enjoyed a stellar first season playing together.
They won the West Norfolk District Tournament, and made it through to the Eastern Conference semi-finals of the Junior National Basketball Association (Jr NBA) League after winning all eight of their group games.
Organised by England Basketball, the Jr NBA uses the format played by the National Basketball Association in the USA, with each school representing one of the 30 NBA teams, and sporting its colours.
Marshland represented the Boston Celtics and they beat the New York Knicks (Springwood High School), the Toronto Raptors (Wymondham High Academy), the Philadelphia 76ers (Thomas Clarkson Academy), and the Brooklyn Nets (King Edward VII Academy) on their way to the semi final.
We played away at St Thomas More High School, representing the Charlotte Hornets, in Southend in the semi final and were beaten 103-22.
During their run to the semi final, their top scorers were Dovydas Vaitekunas, with 16 points, and Kevinas Lekstutis, with six.
Teacher Dominic Stannard said he was proud of his young team."The score reflected the difference between the two teams, but it was a brilliant opportunity to play against a team so good, and really showed our boys the next level.
"We want to thank England Basketball for facilitating the Jr NBA and inspiring so many youngsters to experience the sport for the first time."