Surge in demand for singing lessons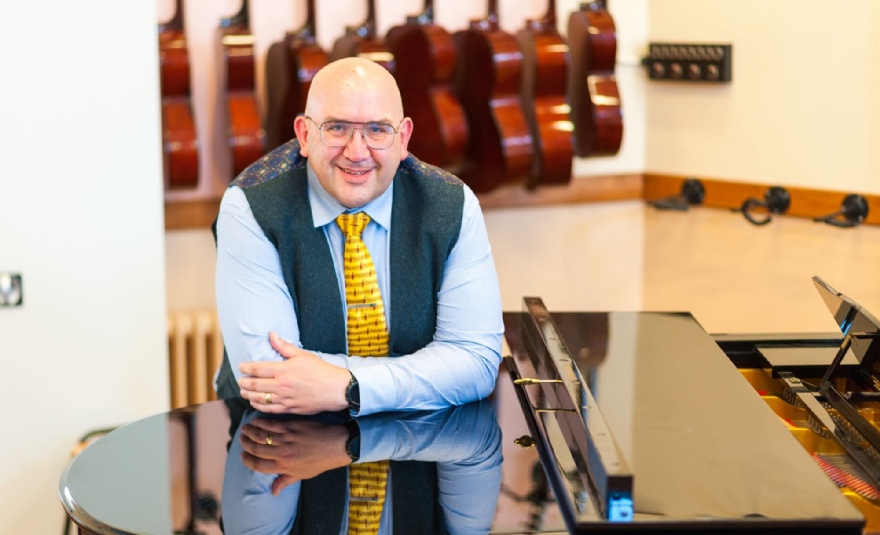 The West Norfolk Academies Trust - of which our school is part of - is searching for music teachers after a surge in demand for singing lessons from students.
Schools across the Trust have seen a huge rise in secondary school pupils keen to learn how to sing after the lifting of covid restrictions impacting music lessons.
With the singing teacher now working to full capacity, the Trust is seeking one or more vocal specialists who can provide three further days of teaching.
As well as expanding capacity for individual singing lessons, the Trust's schools are planning to launch school choirs so every child has the chance to sing.
Director of music Robin Norman said the Trust has a central policy on encouraging music - bucking a trend across the UK for a decline in music tuition.
He said: "The West Norfolk Academies Trust is the place for music education in West Norfolk investing and supporting music at a number of different levels.
"That includes all instruments but, above all, there is a central belief that everyone can sing.
"This belief has resulted in many students wanting to take up individual singing lessons across all our secondary schools but, above and beyond that, our schools are looking to launch school choirs giving the wonderful opportunity to sing to every child.
"To build on the great groundwork already done we now need vocal specialists to lead the choirs and to teach the individual lessons."
He added: "We are very lucky to have Sam Ashby working for us as our one and only singing teacher but, because of demand, she is now full to capacity.
"We estimate that, to meet the growing demand, we have enough time for three further days for one teacher, or more to share."
Mr Norman said he was delighted to see music resume after it was impacted by covid restrictions which, for example, limited singing and playing wind instruments.
He said: "Music is not just a subject in school, it is also a social exercise where people come together, make friends, and experience a wonderful team activity with amazing outcomes; that's why it has been fantastic to see the young people back making music together, working together and enjoying themselves."
When it comes to the benefits of belting out a tune, he said it is widely regarded as the "ultimate feel good activity" - which provides a workout at the same time.
"Science has proven that singing releases more endorphins (the happy hormone) than other exercise and if you sing in a group with others even more are released," he added.
"Every person can sing, and every person can find their singing voices, working with others to a common goal and making lifelong friends along the way - what more could you want?"