Computers 4 Schools
If you have an old PC or laptop that you don't use anymore but is in working order, then why not donate it to a child in West Norfolk? You could also win yourself a brand new one!
Radio West Norfolk and RLS Computer Services have put together this initiative to help our school children.
With schools not set to open until at least March its becoming more and more apparent that some students don't have access to the technology they need to take part and make full use of remote learning facilities.
If you've an old PC or Laptop that's in working order, then if you can please donate it so that children in West Norfolk aren't left behind during this pandemic.
Further information can be found below or visit radiowestnorfolk.co.uk/computers-for-school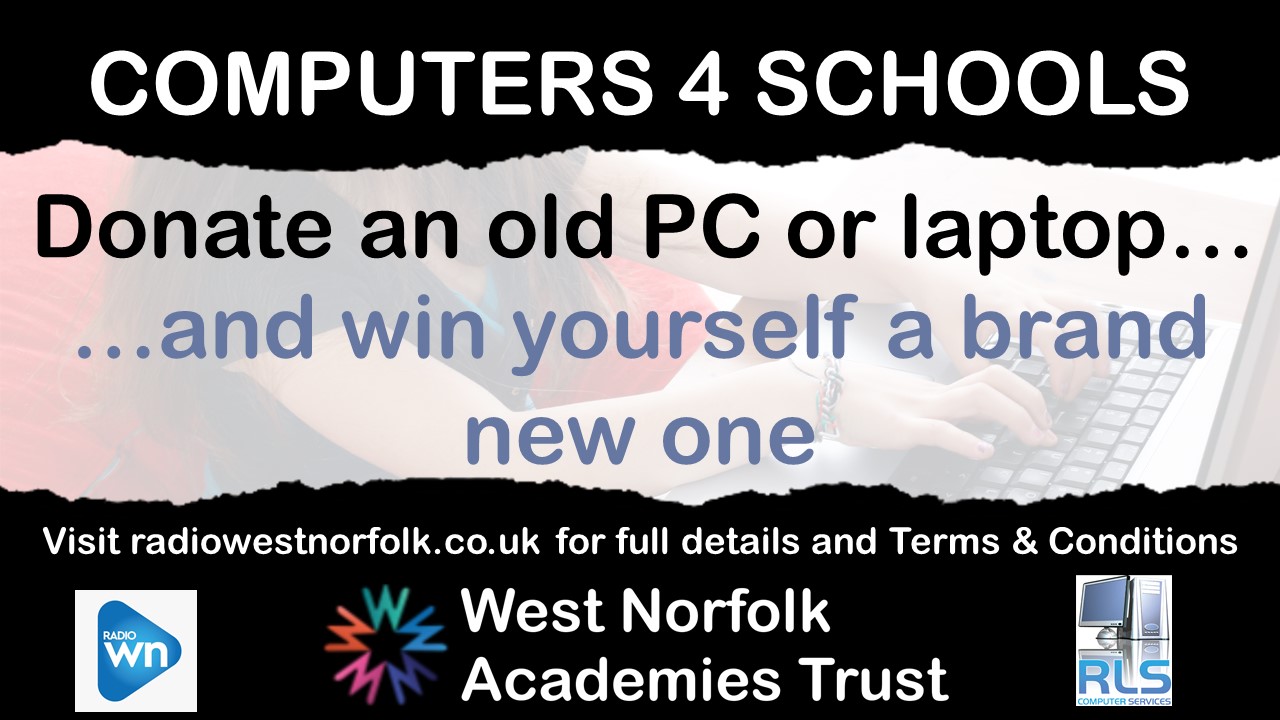 To listen to Radio West Norfolk for local news and songs to sing along too, ask Alexa to launch Radio West Norfolk, visit the website or download the app.