Year 6 Transition – September 2020
Welcome to Marshland High School!
The information here is to help you and your child transition from Primary to Secondary Education with us ready for September 2020.
---
Year 6 Transition Information

Despite the uncertain times that we are all experiencing at present, we want to reassure all prospective parents and students with regard to some aspects of you joining us.
Due to these unforeseen circumstances and Government guidance it is unlikely that we will be holding our usual two days of induction in the Summer term, although we will if at all possible.
For further information regarding your child joining us in September please click on the link below:
Year 7 September 2020 - Information Letter to Parents - May 2020
More details will be provided as soon as we have them, but if you have any concerns or queries not addressed in our letter, please direct them to Mrs Swinburn, Assistant Head for KS3 by email on s.swinburn@marshlandhigh.co.uk

Any new advice, information or news will be posted to these pages, so please refer to these pages regularly over the coming weeks.

We look forward to welcoming your child to Marshland High School.
---
Transition Work
Your child will be asked to complete a series of tasks during the 2020 summer holidays, prior to their first day at Marshland High School. Please click on the links below to view and download the tasks:
(Please scroll to the bottom of the page to view all tasks set)
---
Maths Transition Work
Numerise is a maths app/website that parents and students can sign up to free of charge until September and can help to bridge the gap between Year 6 and Year 7 maths. If you wish to try this out please follow the link below.
---
BE AWESOME, GO BIG - YEAR 6 TRANSITION PROJECT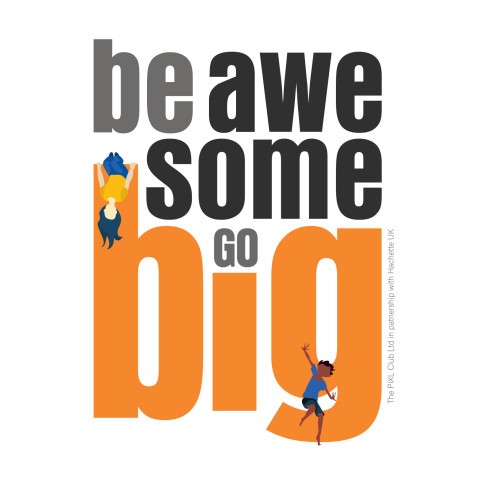 Be Awesome, Go Big is a package to help Year 6 students transition into Year 7. It can be used by students and parents at home or in school with teachers in class. It is designed to be motivational, helpful and reassuring and to help young people feel valued, loved, encouraged and equipped for the journey ahead.
The resources are based on bestselling children's books You Are Awesome by Matthew Syed and Go Big: The secondary school survival guide by Matthew Burton.

We can highly recommend the books as great reads for both students and parents.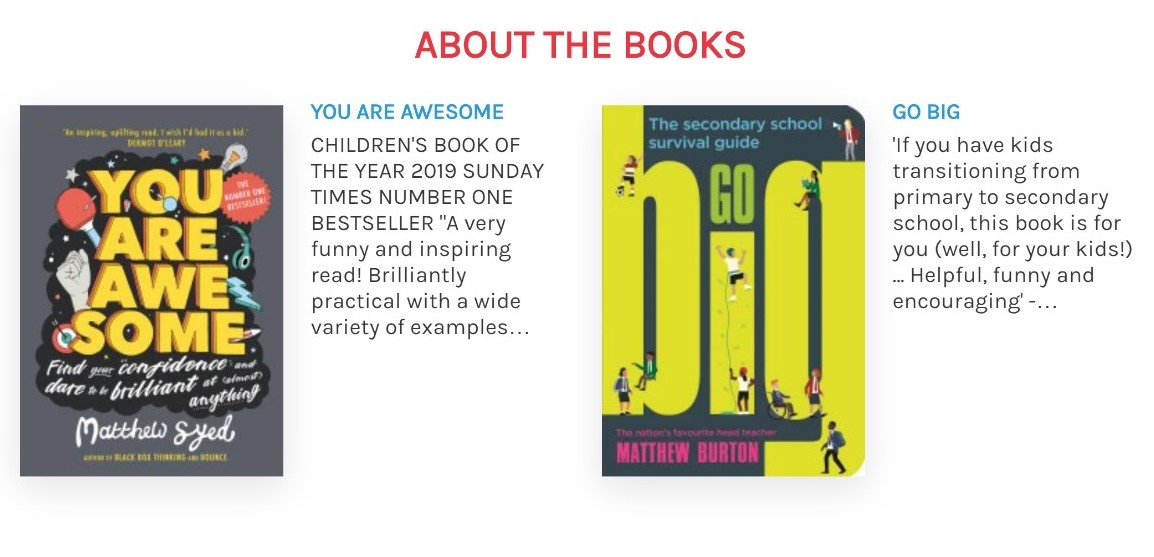 BE AWESOME, GO BIG - TRANSITION RESOURCES FOR PARENTS
These resources provide information, tips and questions to help you open up discussion with your child about the transition and help prepare them for starting secondary school:
BE AWESOME, GO BIG - TRANSITION RESOURCES FOR YEAR 6 PUPILS
These resources have been created to prepare Year 6 pupils for the transition to secondary school.
The lessons are based on the books You Are Awesome by Matthew Syed and Go Big by Matthew Burton. Each session will take pupils through some big ideas to help them on their way to secondary school.
Children should work through each interactive lesson, recording their answers in the accompanying workbook
---
English transition work
This booklet contains a selection of poems and tasks that will help prepare you for your English lessons at Marshland High School.
· There are five poems, each with a set of questions to be answered with some extension tasks to challenge yourself.
· There is space in the booklet for your answers.
· Use the name of the poem as the title of your work and write the question numbers in the margin,
· Make sure you concentrate on your presentation and handwriting as this is really important at Marshland High School.
The poems to be completed in the following order are:
1. The Listeners
2. Timothy Winters
3. Tich Miller
4. Absent
5. Please Let Me Stay At Home
If you get stuck on a question or task, move on to the next one and then go back to it. Sometimes you just need to regroup your thoughts. If you are still stuck you can email one of the following teachers:
j.webb@marshlandhigh.co.uk – Lead KS3 English Teacher
o.mackett@marshlandhigh.co.uk – Head of English
j.maddocks@marshlandhigh.co.uk – Lead KS4 English Teacher and Second in English
You should aim to spend an hour on each poem and the tasks with it.