As a Duke of Edinburgh's Award directly licensed centre, Marshland High School offers participation opportunities at Bronze and Silver levels. We especially concentrate on utilising the programme as a framework for individual development through personal challenge so as to equip our young people with the confidence and skills they need to progress in education and become work-ready, well-rounded individuals.
Meet the Team
Miss E Mowat - DofE Manager
Ms A Roeder
Mrs V Harris
Miss L Beatty
Mr D Green
Mr B Lovell
Mr D Lucas
Mr S Spiteri-Nobbs
Miss E Swain
Contacts, Links & Downloads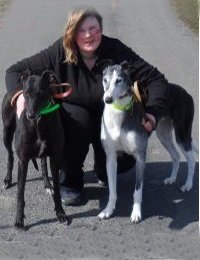 Volunteering Section
DofE participants representing Marshland High School make a significant contribution to the community through the volunteering section. Engaging with countless community groups such as Charity Shops, Museums, Residential Homes, Primary Schools, Youth Organisations, Sports Clubs and Animal Selters. Along with fundraising activities and the British Heart Foundations community first aid scheme 'Heart Start'.
Participants have worked thousands of hours within the community over the years.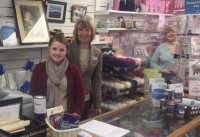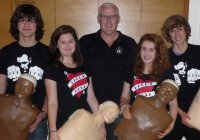 Physical Section
Students participate in a whole range of activities, mainly taking advantage of the fantastic support provided by the PE departments after school activities or continuing with clubs that they already participate with.
Skill Section
Again the range of activities undertaken is huge and very diverse:
Pimp my snack, short film production, cooking, learning to play an instrument, art and craft, animal care, learning to drive, gaming and DIY skills.
Expedition Section
We offer opportunities to complete Bronze and Silver Award training, practice and assessment, through a series of planned sessions designed to fulfil the requirements of the expedition sections "20 conditions":