At Marshland we are committed to all students achieving the best they can while at the school. At Key Stage 4 this means students leaving with 5 or more good (9-5) GCSEs and at least 8 GCSEs or equivalent qualifications . We offer an extremely wide range of subjects for study in Years 9, 10 and 11, and so it is important that the right decisions are made to allow appropriate pathways into further education and employment.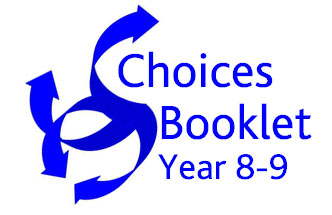 Every student will follow a core curriculum of English, Mathematics, Science, Culture and Beliefs, Skills for Life and Physical Education throughout Key Stage 4, although in Year 9 there will also be some additional core subjects. This will account for about 60% of the teaching time. The remainder will be selected from the subjects in the "Choices" booklet (see link opposite). These subjects include both traditional GCSE options as well as vocational ones.
This is a fantastic opportunity for students to begin to take control of their future; however we also realise that although this may be straightforward for many, it can also be quite overwhelming.
Tuesday 7th March - Year 8 Options Deadline – forms put are to be put in the post box inside the Library with, Mrs Tuck
Year 8 Key Dates

Thursday 2nd February Year 8 Options Evening for families
Friday 3rd March Year 8 PRAISE reports to parents.
Students are welcome to book an appointment to discuss their choices throughout this time—please speak to Mrs Tuck in the Library.
For additional information and guidance please click the link opposite.
It is not always possible to accommodate all selections. We have to maintain reasonable class sizes and also try to work around "clashes". As a result we ask you to indicate other courses you might consider. For some students it may be necessary to use these courses and so they must be subjects in which you have an interest and ability.